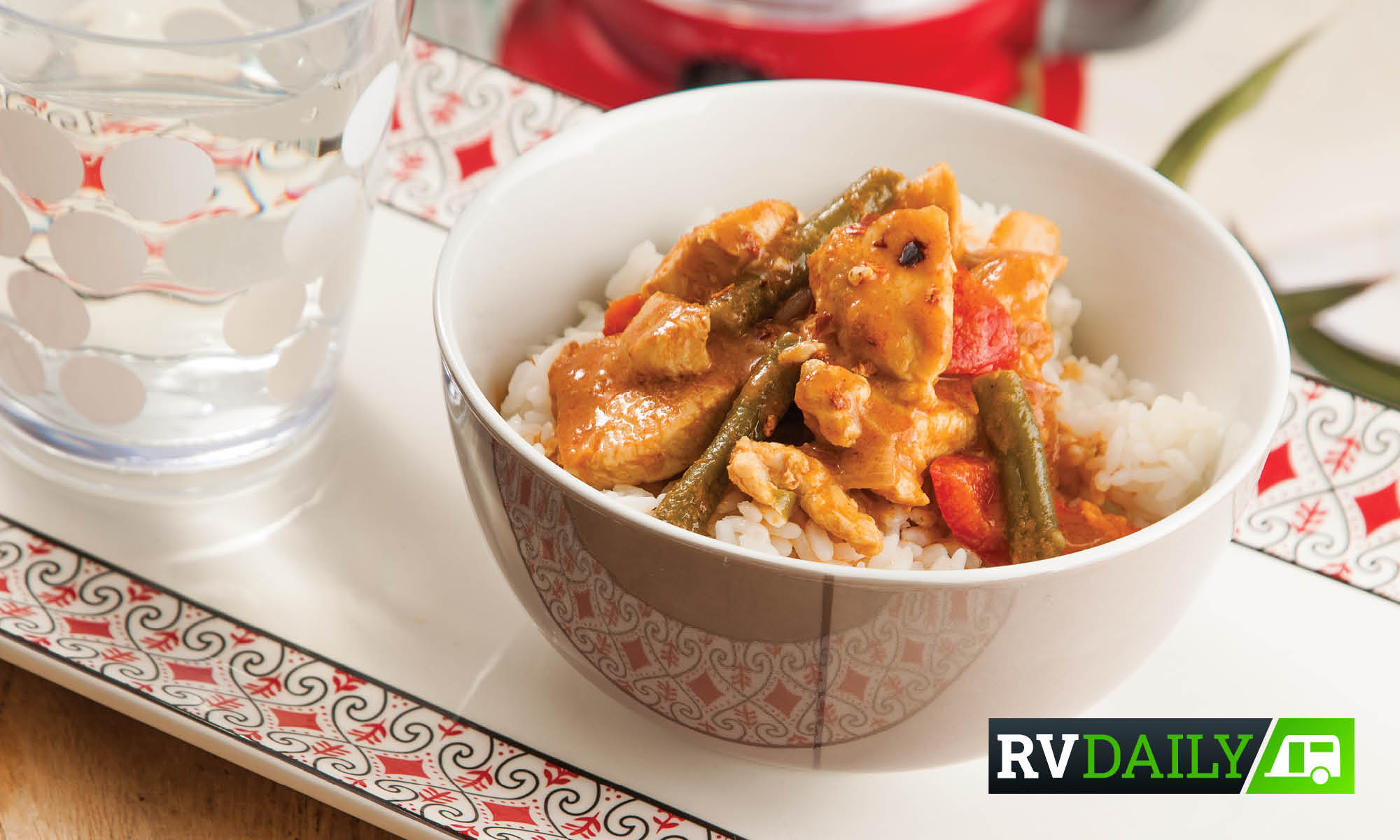 There are many versions around, but this one is perfect for when you land late into camp
Time:35min
Serves: 4
Ingredients
4 chicken breasts, diced

1 cup green beans, sliced

1 small zucchini, thinly sliced

1 brown onion, chopped

1 can coconut milk/cream

1½ tablespoons of curry paste – red or green

Vegetable oil
Method
Heat a splash of oil in a deep frying pan

or camp oven over medium coals or gas flame.

Add the onion and curry paste, and cook for about a minute.

Drop in the chicken and fry for a couple

of minutes until you can't see any pink.

Pour in the coconut milk and stir in well.

Simmer for 10-15 minutes or until the chicken is cooked. Add the beans and cook for another five minutes. Lay the zucchini slices on top to soften for a minute.