A look at four options I have tried, to keep the dust outside where it belongs
Having owned a number of dual-cab utes over many years, I have always been interested in the quest to create a dust-free storage environment in the ute tub body. Anyone who has been involved in off-road touring, racing or rallying will know just how destructive dust can be to mechanical components. It is equally intrusive and damaging when it just gets in and covers all of your gear and equipment.
Recently, I have trialled four different options to create a dust-free storage environment for my dual-cab VW Amarok ute. I have tried and tested:
1. A standard vinyl tonneau cover
2. An EGR 3P sports hard lid
3. An EGR alloy trade top; and
4. An ARB canopy
When I bought my Amarok second-hand in 2017, it had a traditional vinyl tonneau cover that mounted around the standard VW sports bar. As is typical with these covers, they are secured across the front of the tub with sail track and down the sides and across the rear with sewn in plastic mouldings; these clip into aluminium extrusions mounted down the sides of the tub and across the tailgate.
The vinyl tonneau provided only moderate weatherproofing, limited dust proofing and obviously no security. The tonneau on my MY13 Amarok was also four years old and had shrunk to the point where the side and rear aluminium extrusions needed to be packed out just to make it possible to clip it in place. So off to eBay it went for a quick sale, including the alloy sports bar.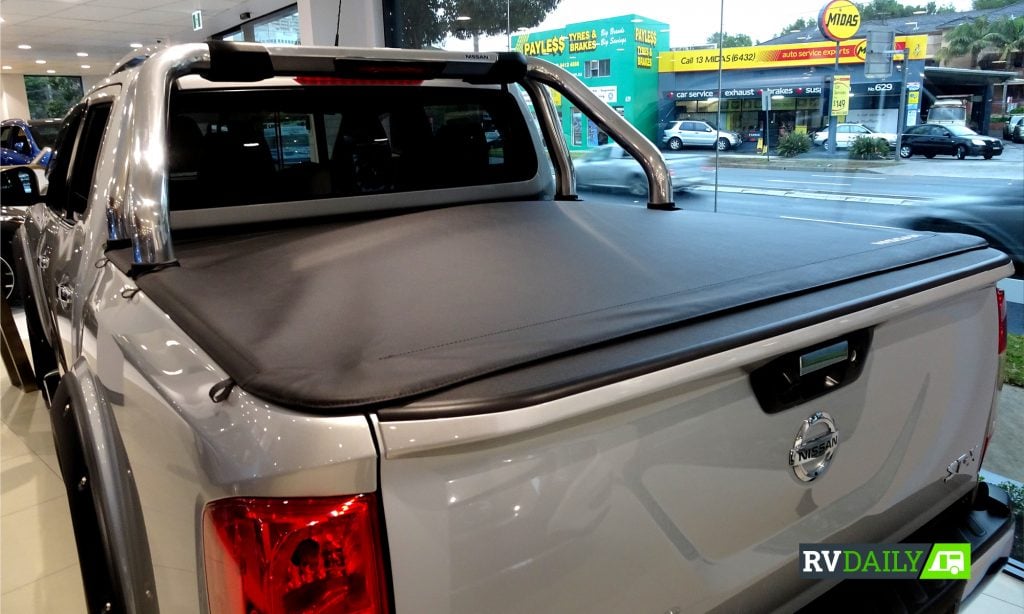 My next option was to purchase an EGR 3P hard lid, including an alloy sports bar with the front sections of the cover attached to the sports bar. This hard lid was purchased on eBay, was colour-coded and was relatively quick and easy to install. The hard lid section wraps over the top edges of the ute tub and provides great weather protection.
It is, however, fair to say that on a trip to the Flinders Ranges, it provided very poor dust sealing and the whole of the rear tub was covered in dust. So once again it was off for sale via eBay. Option three involved buying a new EGR alloy trade top. These load covers mount to the ute tub and the standard VW alloy sports bar is removed. This gives much improved access down the side of the tub.
My Amarok already had a Rhino lining spray-on protective coating applied to the ute tub. Let me tell you that this stuff is tough as steel. It was, however, applied up and over the top of the sides of the ute tub and has a dimpled style finish which is not very helpful in terms of dust sealing. To overcome this issue, I fabricated an aluminium angle frame around the entire tub to give the alloy trade top a smooth, flat surface on which to sit and seal, as you can see from the photographs.
This system worked well and sealed securely. I added two ARB canopy vents to the alloy trade top and was impressed by the resultant dust sealing. I also added roof racks to the trade top and found that mounting anything of any reasonable weight on top of the trade top meant that it was very difficult to open and lift up. I guess I could have installed electric lift struts, but once again it was easier to exit via eBay.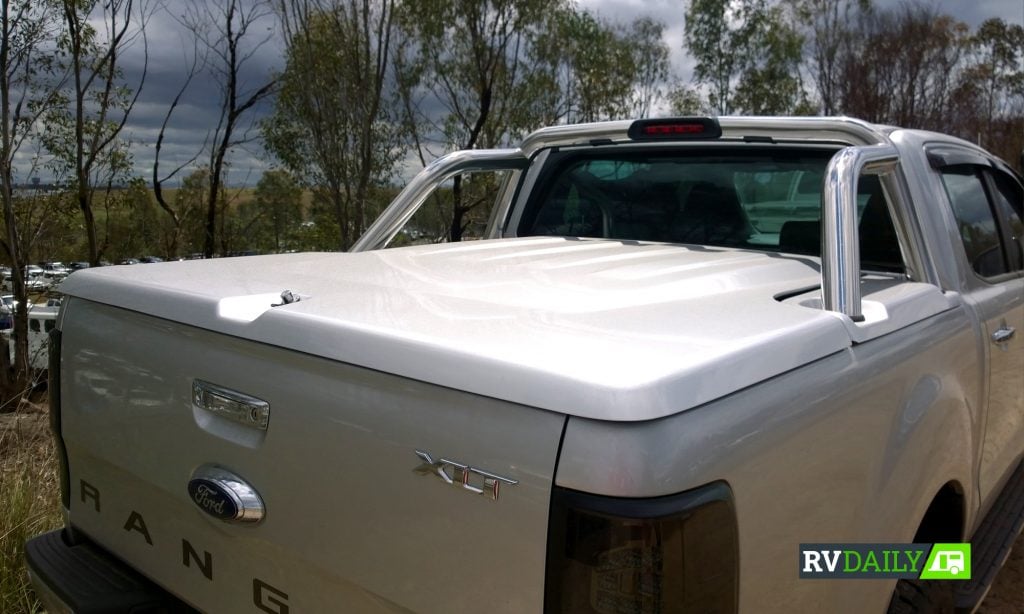 My current storage, weatherproofing and dust-sealing combination features an ARB ABS thermoplastic canopy. It is not the latest and greatest Ascent version. It was purchased on eBay for only $1000 and represents great value for money. The canopy has lift-up side windows and a sliding front window. I have added a single ARB canopy vent, which is mounted in the centre at the front of the canopy.
I have modified the tailgate on my Amarok, lining it with alloy sheeting. This gives a smooth work surface. I have also installed automotive pinch weld rubber seals mounted on aluminium angle around the tailgate opening. Mounting these seals on aluminium angle is far better than the adhesive seals that are available as these ultimately just fall off.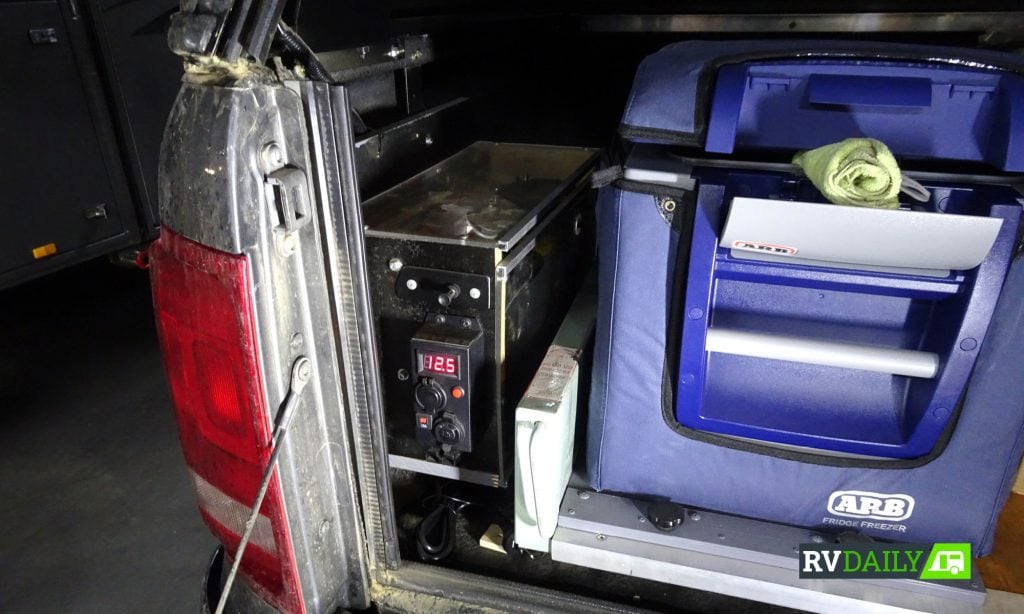 In terms of dust sealing and tray pressurisation, there seems to be two schools of thought:
• One, being that you leave all the gaps around the tailgate and rely on a flow of air in through the roof vent and out through the gaps around the tailgate to keep dust from coming in around the tailgate; or
• Two, being that you seal the tailgate as thoroughly as possible and minimise the gaps to the bottom corners of the rear canopy window, still pressurising the canopy via the roof vent but concentrating the areas where the through-flow can escape.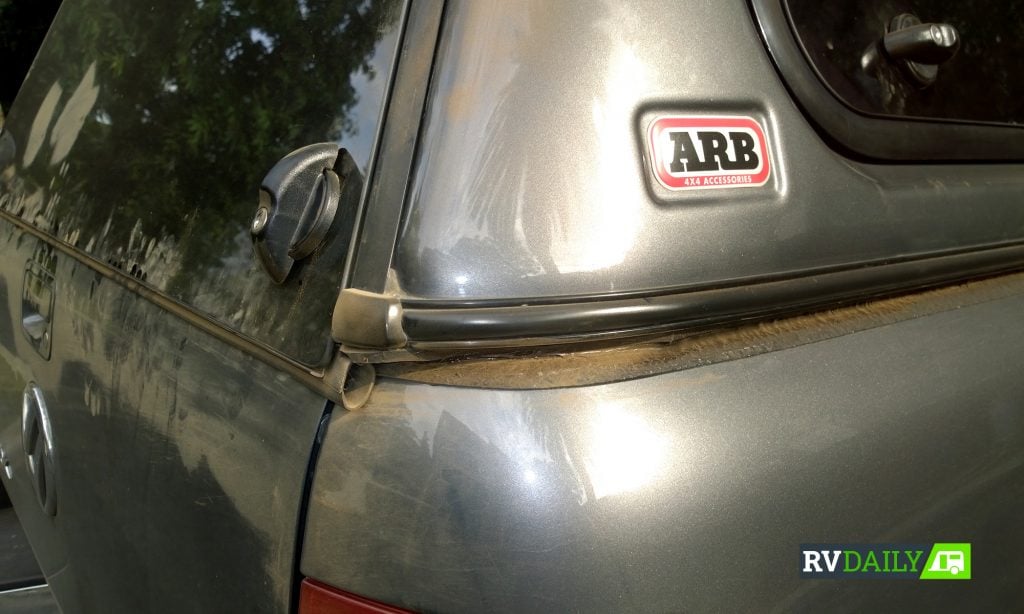 I have settled on this second option and it now seems to be working quite well as can be seen from the photographs and video with the roof vent open versus closed. It is fair to say that when touring with my camping trailer in tow, there seems to be an aerodynamic vortex between the ute tailgate and the front stone shield on the trailer.
I don't have a Formula One wind tunnel at my disposal to analyse this conundrum but can say that a well-sealed canopy, with a roof vent and full automotive rubbers seals around the tailgate, is as close as I have been able to get to a dust-busted clean and tidy ute tub.