Written by Glenys Gelzinis
Be prepared for your next off-grid adventure with these toolbox essentials. Goodbye sticky situations!
Tyre deflators and compressor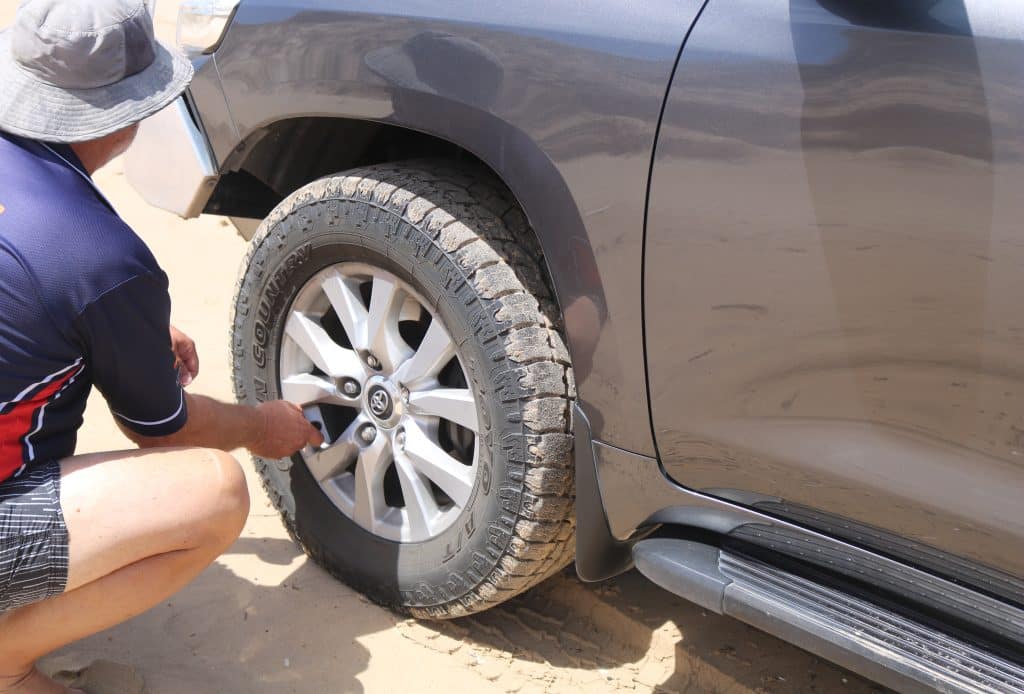 Treading lightly is an important consideration when driving off-the-beaten-track and deflating your tyres is good for both your vehicle and the environment. Lowering tyre air pressure can give you a safer ride on sand or dirt, preventing damage to tracks and making it easier for your vehicle to negotiate these environments.
Try the Staun tyre deflators. These are preset to 18psi and simply screw into the tyre valve, stopping at the correct psi. Another handy tool is the Rough Country air compressor which enables you to reinflate your tyres to road pressure by attaching it to your car battery.
Basic tool kit
Travelling long distances can see parts rattle and shake loose on a caravan. This makes having a basic toolbox equipped with spanners and a socket set, screwdrivers and pliers necessary. Don't forget to carry a hammer for tent, awning or shade structure pegs.
Long-handled spade
A long-handled spade (which you can transport on roof racks) is useful for many purposes. These include making a clearing for a campfire, moving coals for camp oven cooking, or digging yourself out of a bog.
Tape and ties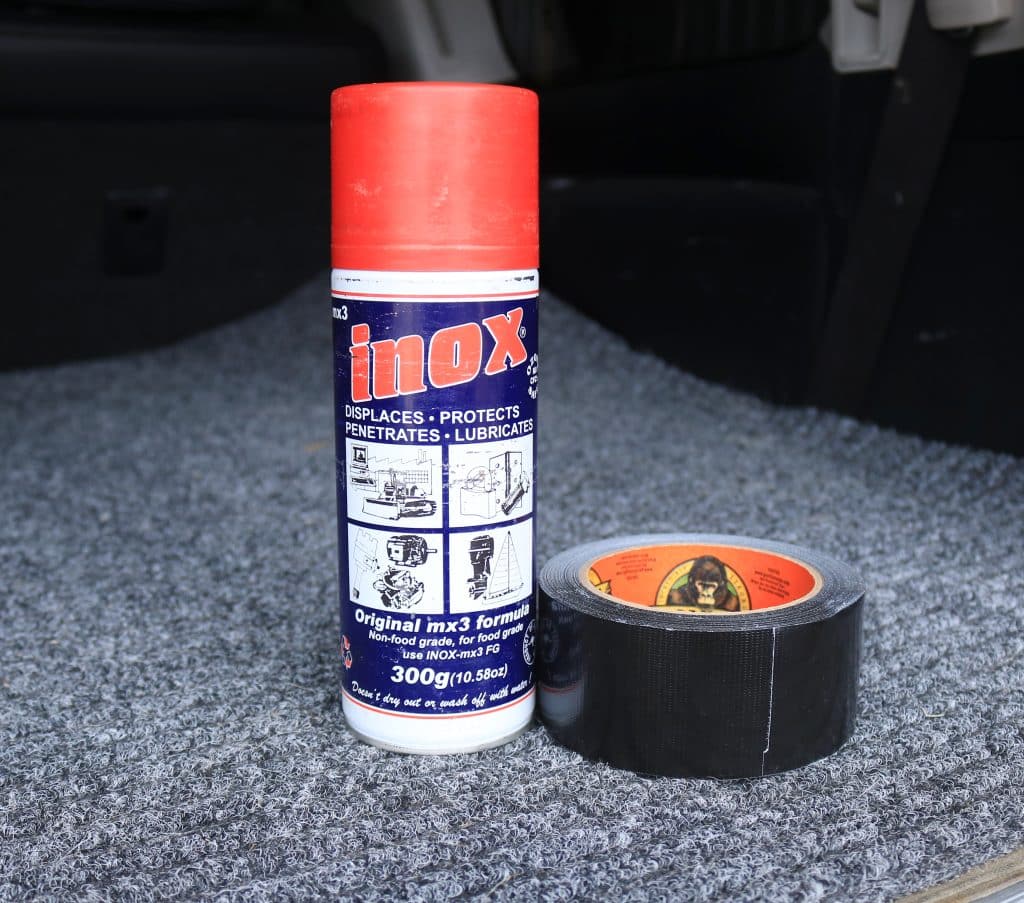 Carrying woven cloth tape and cable ties can get you out of sticky situations. Both of these items have helped us to make temporary fixes from annexe tears to securing caravan windows and doors when latches have become loose. Having these items on hand can hold things together until spare parts can be purchased.
Lubricant spray
A lubricant spray like Inox has a multitude of uses when travelling. It's our go-to for keeping hinges, doors and all types of moving parts on a caravan and car operating freely and without squeaks. It also helps protect parts from corrosion and disperses water.
Cordless drill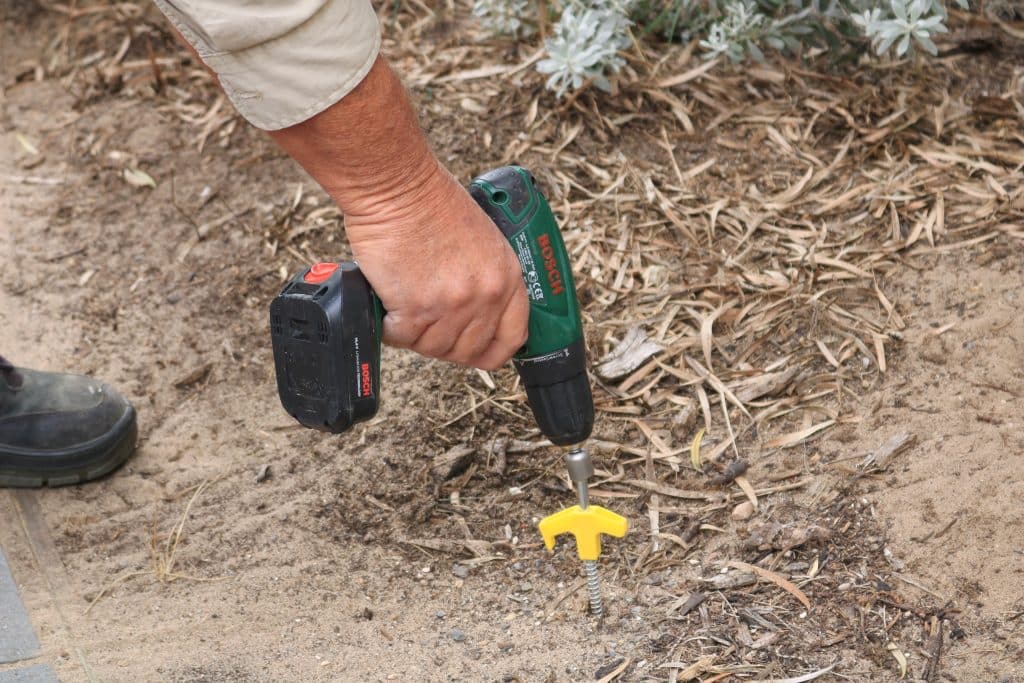 The cordless drill comes in handy if screws have to be replaced or other repairs are needed on the caravan. It can also be used for screw-in tent pegs and used on hard or rocky ground.
Car jack and jumper leads
A couple of basic tools to carry are the jack for emergency tyre changes on the car or van and jumper leads to get yourself or others started in case of a flat battery.