Does the 2020 Holden Colorado LTZ make for a viable towing proposition?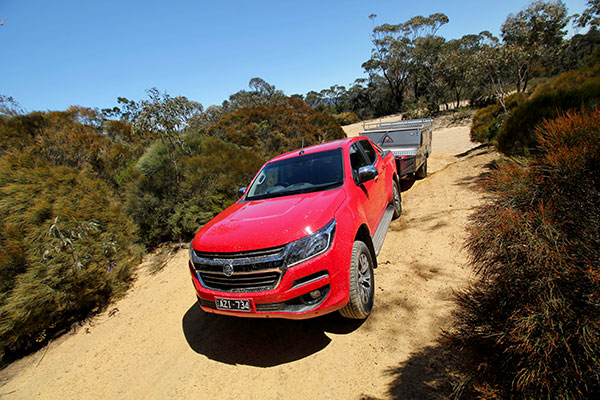 As the final incarnation, does the 2020 Holden Colorado LTZ make for a viable towing proposition?
It has been almost three years since the Colorado received a major facelift and for MY2020 Holden has given its venerable one-tonne ute another revamp. Is this minor upgrade enough to keep the Colorado relevant?
The changes to MY2020 Colorado are relatively small. While the headline news (such as it is) involves reducing LT to special-order status and the introduction of the LSX as a mainstream model, the MY2020 Colorado LTZ reviewed here has relatively few changes. It now has leather seats (heated at the front) and a spray-on tub-liner.
This is on top of a reasonably comprehensive spec list that includes: 18in alloy wheels with full-size spare; MyLink infotainment system (that includes an eight-inch colour touchscreen and embedded satellite navigation); seven-speaker audio; remote vehicle start (via the keyfob); front park assist; forward collision alert with heads-up warning; lane departure warning; tyre pressure monitoring system; manual levelling headlamps; heated and power-folding exterior mirrors; alloy sports bar, and adjustable electric driver's seat. What's missing on the LTZ that some competitors offer at this price/spec level is autonomous emergency braking and keyless entry/start.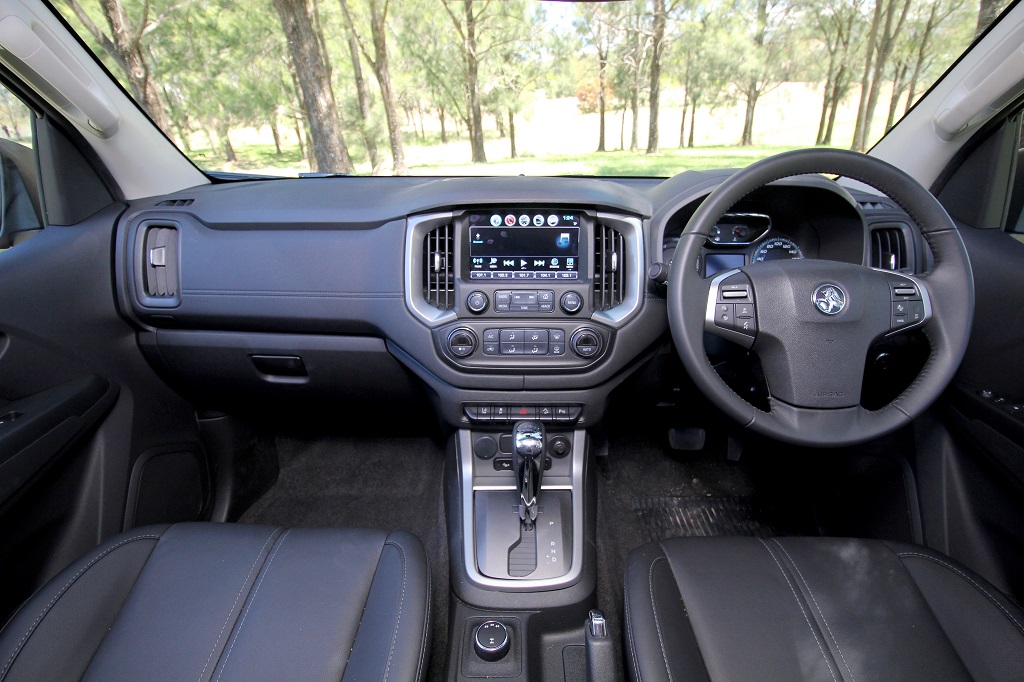 The Colorado's interior has plenty of room to move, with supportive front seats and a relatively flat and upright rear bench albeit one with plenty of head and legroom to spread out. The rear bench is tight on shoulder room if three adults are seated on it. There are no unpleasant surprises from the controls and instruments, with everything you need easily found. The Colorado's infotainment screen in the centre stack is also a simple unit to use. While utes lag behind similarly-priced passenger cars for interior fit and finish, the Colorado LTZ's cabin manages to feel upscale enough with its lashings of leather and chrome highlights and seems well put together.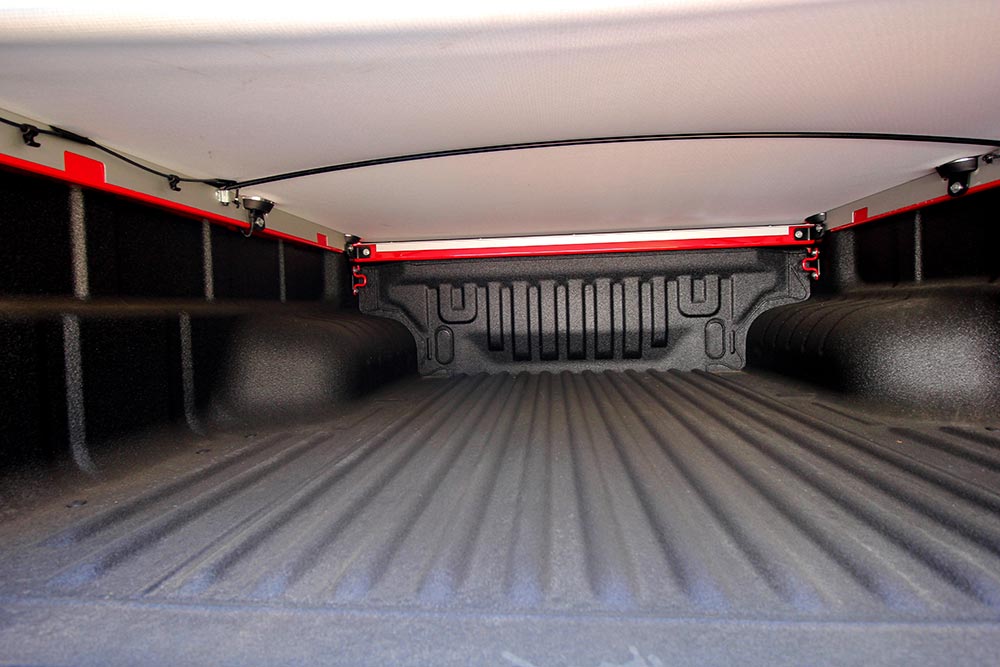 The Colorado LTZ's tray is one of the shortest and shallowest in the class at 1484mm long and 466mm high, but it's 1534mm tray width is about average for a dual-cab ute. The new spray-on tub liner is something all utes should have as standard as no-one who actually uses a ute tub is going to avoid scratching a body-colour painted tub. The vinyl tonneau cover can be difficult to refit with its nylon C-clip tensioning system.
The Duromax  2.8-litre turbo-diesel is not the smoothest engine in the shed, and neither is it particularly quiet. Where many modern turbo-diesels have reduced turbo lag to a short hesitation, the Colorado's engine is old-school in that not much happens below 1500rpm. While you can learn to drive around the lag, it feels like an eternity if you're hoping to lunge for a gap in the traffic. You soon learn not to. Revving the 2.8 much past 3000rpm and it gets noisy and harsh. This feels more than most competitors like an old-school diesel; there's not a lot of refinement happening here.
You could forgive its foibles once in the double order of meatiness mid-range. It is very responsive around 2000-2500rpm, and once in this rev band, you can get along quickly without working the engine hard – when unladen at least.
Modern automatic transmissions usually barely rate a mention these days for most of them have imperceptible gear shifts and a good spread of ratios. The Colorado's six-speed auto is not one of them, for smoothness at least. Shifts are obvious, most of the time, and there's even the occasional thump as ratios are shuffled.
Even though you don't buy a ute for its handling, the Colorado is at the pointy end of the class for its dynamics. Steering is precise, it turns in well and holds its composure through the corners better than most utes. Ride quality isn't bad either.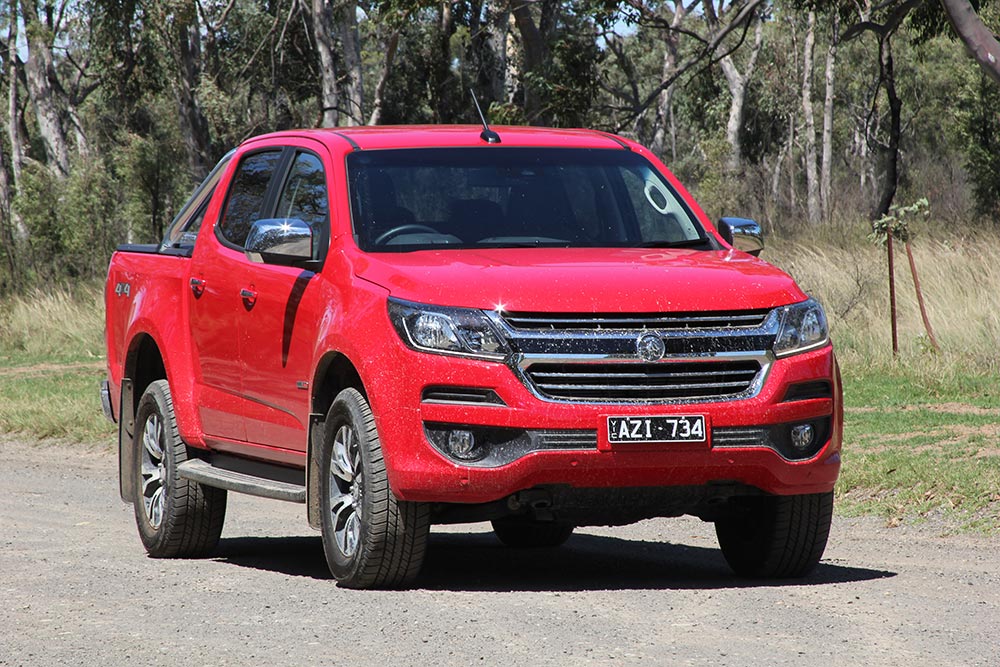 ECONOMY
When unladen and with mostly easy 100km/h cruising, the Colorado achieved 8.1l/100km. When towing a 1300kg camper, fuel consumption was 12.5L/100km. These are pretty good figures for a two-tonne-plus ute.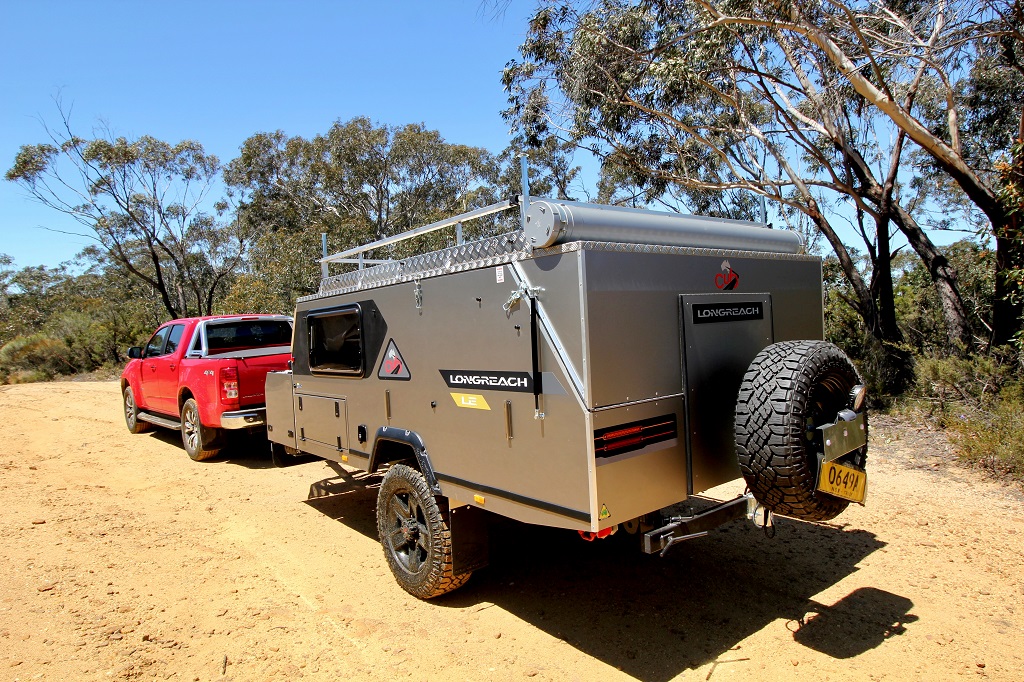 With the 1300kg Cub camper tucked in behind, the Colorado performed well, as you'd expect. However, even 500Nm of torque isn't enough when it comes to climbing steep highway hills with a camper behind; the Colorado felt the weight and had to work hard to maintain speed. When towing on flat terrain, the Colorado has ample performance, but at 100km/h it regularly shuffles between fifth and sixth gear. This highlights a Colorado trait that has not really changed since it first arrived in 2012; peak torque is delivered in a relatively narrow band, and it is hard to keep it in that sweet spot. Hence the gear shuffling. The Colorado's engine braking was great; it held speed on all but the steepest of descents without needing to touch the brakes.
The Colorado didn't move around at all with the camper hooked-up behind it, and we've found the Colorado stable in the past tests with large, heavy caravans behind it, and there's no reason to think this latest 2020 version would be any different. Adding to towing peace of mind is the Colorado's standard trailer-sway control. Like most dual-cab utes, don't expect that you can load up the Colorado to maximum GVM and tow 3500kg. With its 6000kg GCM, you can only tow 2850kg when the Colorado is at its maximum GVM of 3150kg.
Verdict
The Colorado is a comfortable, well-equipped ute with good dynamics and is a stable, economical tow tug but it is beginning to feel its age, especially in engine refinement. Its engine's narrow torque band seems to result in it working harder than necessary when under loaded conditions too.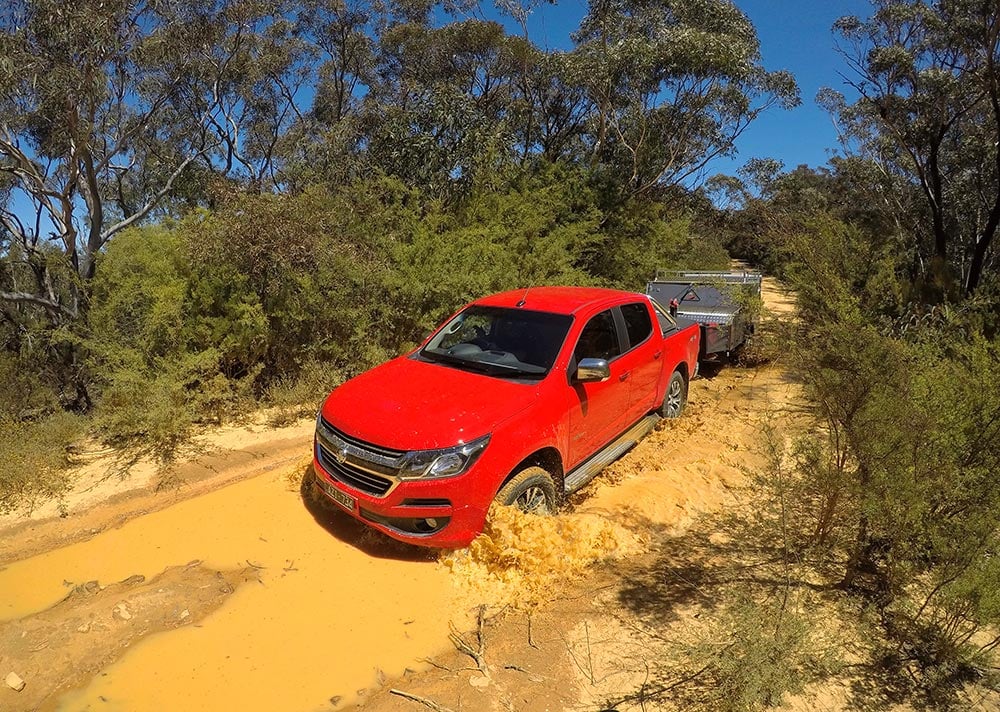 Specifications
Model: Holden Colorado LTZ Crew Cab
Engine: 2.8-litre twin turbo-diesel
Power: 147kW@ 3600rpm
Torque: 500Nm@ 2000-2200 rpm
Gearbox: Six-speed auto
Kerb weight: 2121kg
GVM 3100kg
Length: 5361mm
Towing capacity 750kg/3500kg
GCM: 6000kg
Towball: 350kg
RRP: $52,690 (as tested, plus on-road costs)
PROS
Stable tow tug
Good fuel economy
Strong engine braking
CONS
Narrow torque band
Abrupt gearshifts
Engine lacks refinement
For more information click here