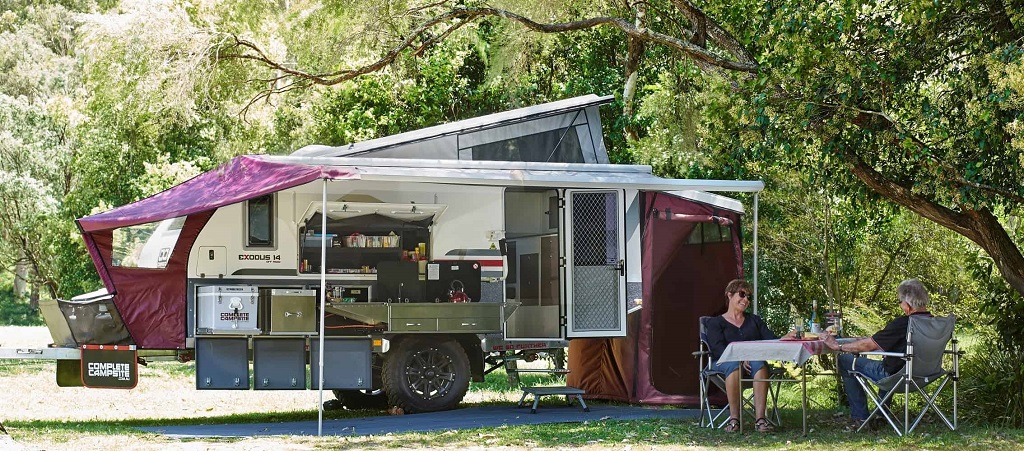 COVID-19 has been blamed for the liquidation of hybrid camper-trailer manufacturer, Complete Campsite
High profile and award-winning hybrid camper-trailer manufacturer Complete Campsite has gone into liquidation, with the economic downturn due to COVID-19 being cited as the main reason. The company, that is a family-owned and run business has specialised in building soft-floor, hard-floor and hybrid campers was placed into liquidation this week after a meeting with company directors earlier this week.
Shumit Banerjee, a Sydney-based liquidator has said that the main reason confirmed for the demise of the company has been the economic downturn due to the Coronavirus pandemic, which has greatly reduced the company's turnover, as well as putting a stop to trade shows which were one of the main drivers of the business. Mr Banerjee went on to say that he "thinks that this is reflective of the industry as a whole". Further to the COVID-19 downturn, he also confirmed that the Australian Taxation Office was one of the major creditors.
Despite our best efforts, RVDaily has been unable to make contact with anyone at the Lisarow factory where the Complete Campsite brand was manufactured, on the New South Wales Central Coast. This is not the first time the company has seen financial woes with the Complete Campsite 'streamlining their manufacturing and sales approach' via selling directly from their factory on the Central Coast, and at trade shows exclusively.
The company has been operating for more than 20 years, with a decent reputation and build quality. It is concerning that despite the caravan/camper industry beginning to bounce back with COVID-19 beginning to settle down, we fear Complete Campsite may not be the only liquidation within the industry we will see.