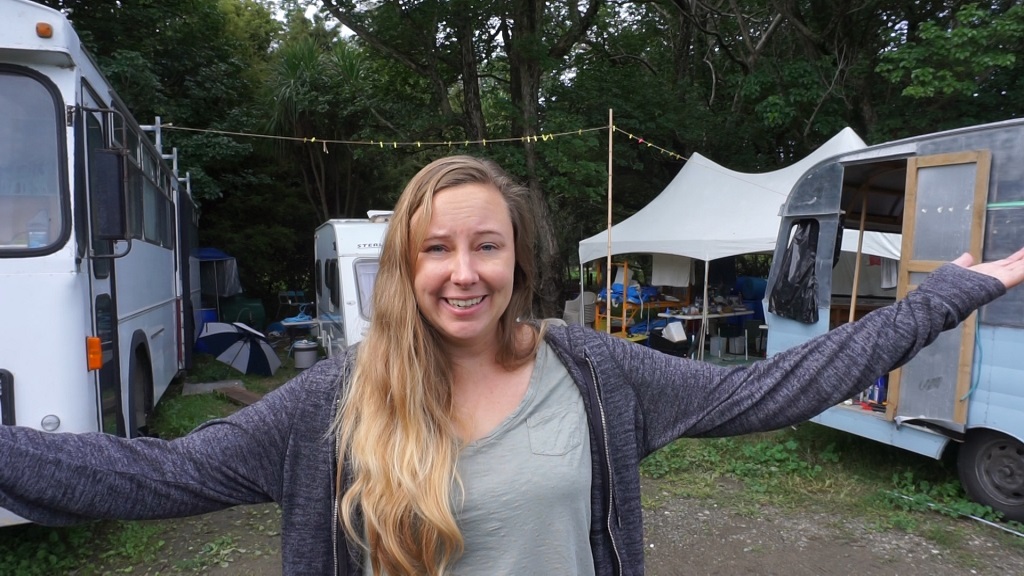 We pop back to visit our friend Karen Nisbet as she reports on her caravan life under NZ lockdown and asks if the end is in sight?
RV Daily: As you're aware, we have a sort of 'advisory' lockdown here in Australia. We're told not to go anywhere, to stay at home and restrict movement to the essential. And you can be fined for breaking these restrictions. In New Zealand though, it's a bit harsher than that. And with good reason – as a result, the country's COVID-19 numbers are low. The process isn't easy nor straightforward and the NZ lockdown is about to be reviewed.
What's it like under this regime, as a caravanner as well as a citizen? We revisit Karen Nisbet, or Travelling K as she's known in digital caravanning circles, for an update on caravan life under lockdown.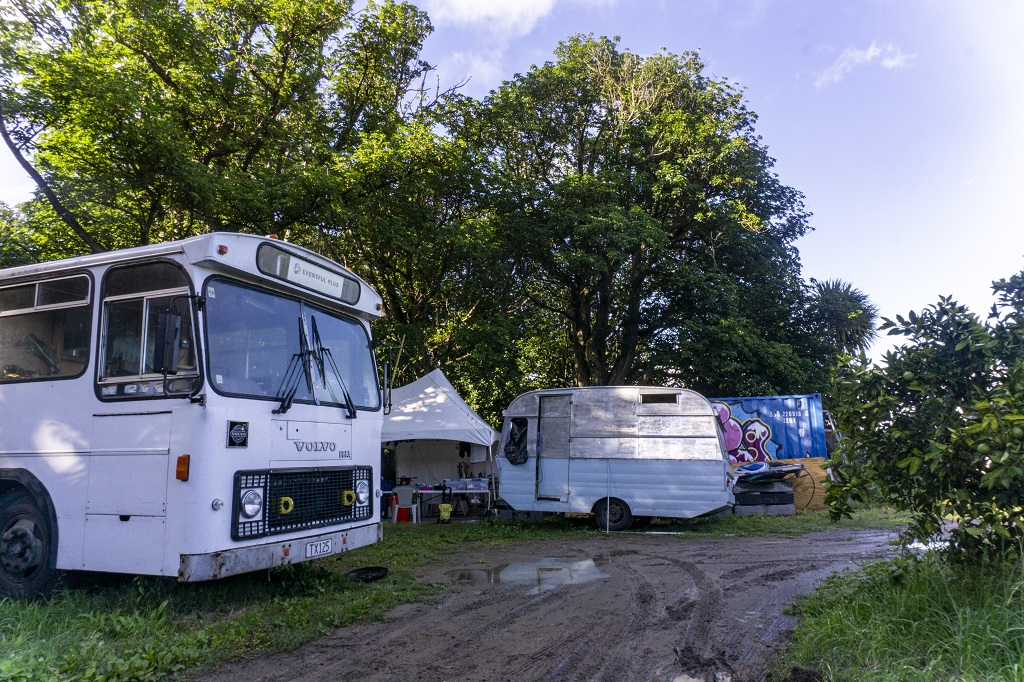 It's nearing the end of our Level 4 lockdown in New Zealand and I thought I'd share my experience during these odd few weeks.
In the lead up to the lockdown, I was being a tourist in my own country. But every day saw changing rules due to the virus. I decided it was best to go to my temporary summer base and wait to see what happened next.
Where is my base?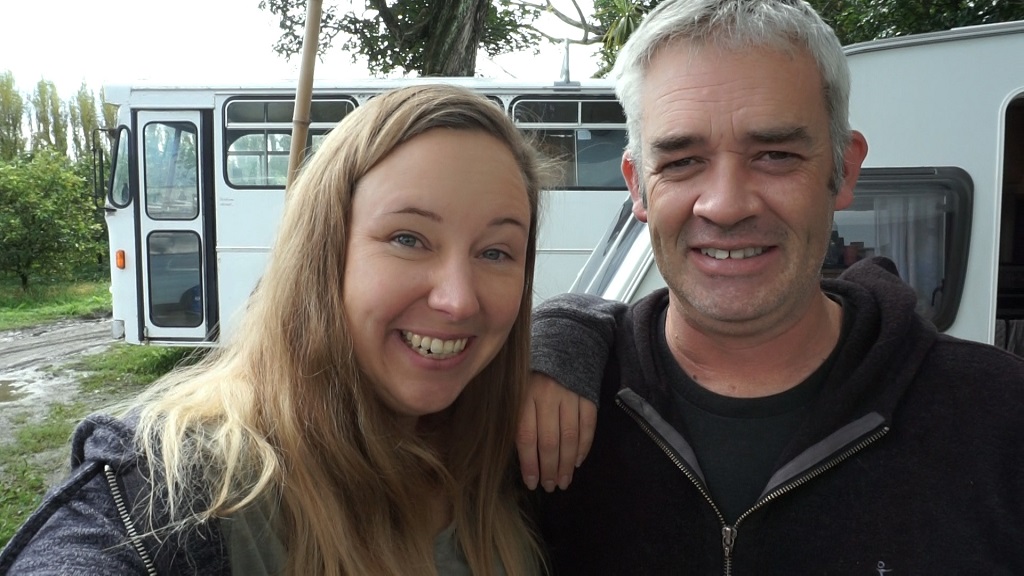 It's with my boyfriend Hayden, on private land in a citrus orchard just outside of Gisborne. I'm feeling very grateful that the owner has allowed us to stay longer than planned. We moved here for summer to be closer to Hayden's event work and should have moved on by now.
We've ended up with a collection of spaces in this small area under the native trees. There's my caravan, Hayden's bus, a temporary marquee, a container and my vintage caravan renovation project. I think this is the largest camp set-up I've ever experienced while caravanning.
We have access to power and there's a water tank nearby. We are able to get our gas bottles filled in town. My caravan fridge is tiny, but we have a larger fridge/freezer too, so we don't need to continuously shop. There's even a washing machine! A perfect RV home to wait out this lockdown.
What does a lockdown in New Zealand mean?
Everyone is to stay home except for essential workers. We can only go to the supermarket, fuel station, pharmacy and the odd essential store. A few online stores can now deliver essential items and we are allowed a walk in our neighbourhood.
What are we doing to pass the time?
I always seem to have plenty of online projects. When I want to get away from the laptop, I chip away at my vintage caravan renovation. I am aware that I'm running out of hardware materials and will desperately desire a trip to the hardware store soon.
Hayden started this lockdown with a long list of tasks, as he packed away his summer event work. Now he's spending more time perfecting his computer gaming skills.
I keep thinking of items I wish I'd bought before this all started, like some jigsaw puzzles. It would also have been clever if I'd checked that the sewing machine actually worked.
We are both starting to feel restless and ready for a change. There are only so many laps of the orchard I can do to keep active. A trip to the supermarket yesterday was the highlight of the week.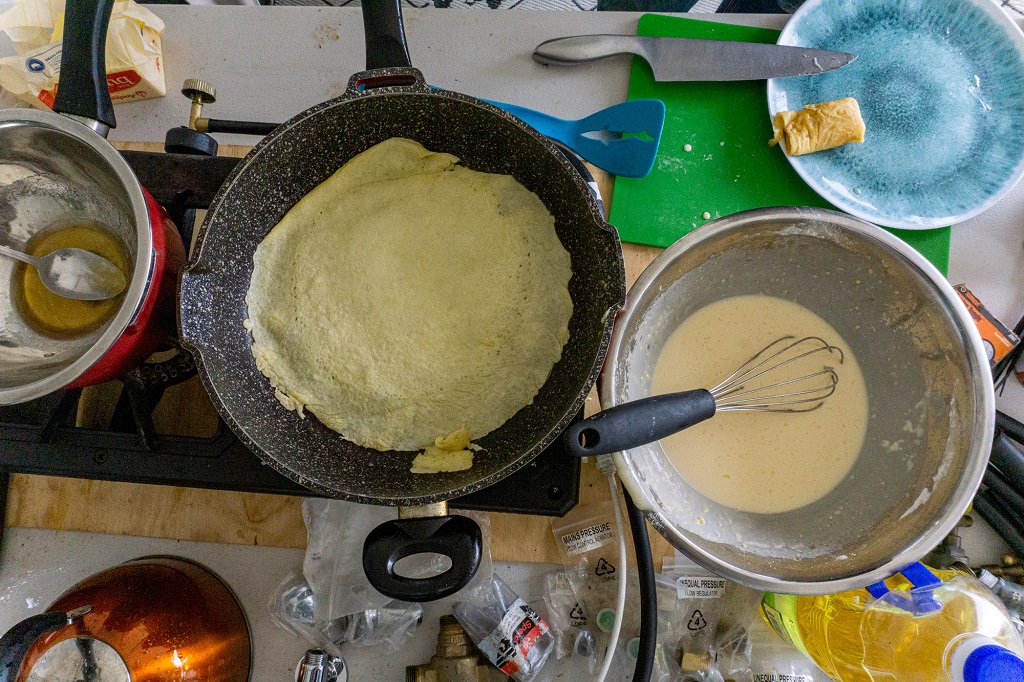 We will now move to Level 3 next Monday and ease up on these restrictions in New Zealand. Possibly progress to walking along the beach, ordering hardware online and even having takeaways.
After this last month, this will feel decadent.
To see more of Travelling K's adventures click here
Words and images Karen Nisbet.