It's a journey of discovery but are they 'there' yet? We get to know an RV Daily contributor
It's not often that the contributors to RV Daily get to meet each other – in fact, we barely know each other. We are spread all over the country and we're all different, we review, have opinions, write, even cook, we take pictures and videos, some have lots of technical expertise, others have more travel experience, some are industry specialists that can advise properly on new products, and some just like a good yarn around the campfire (weather permitting).
So, when we ran into Kylie and Martin Ledwich just after Christmas, we were delighted to have an opportunity to sit down for a chat. It was a bit hot for the campfire, but we had an enjoyable conversation nonetheless.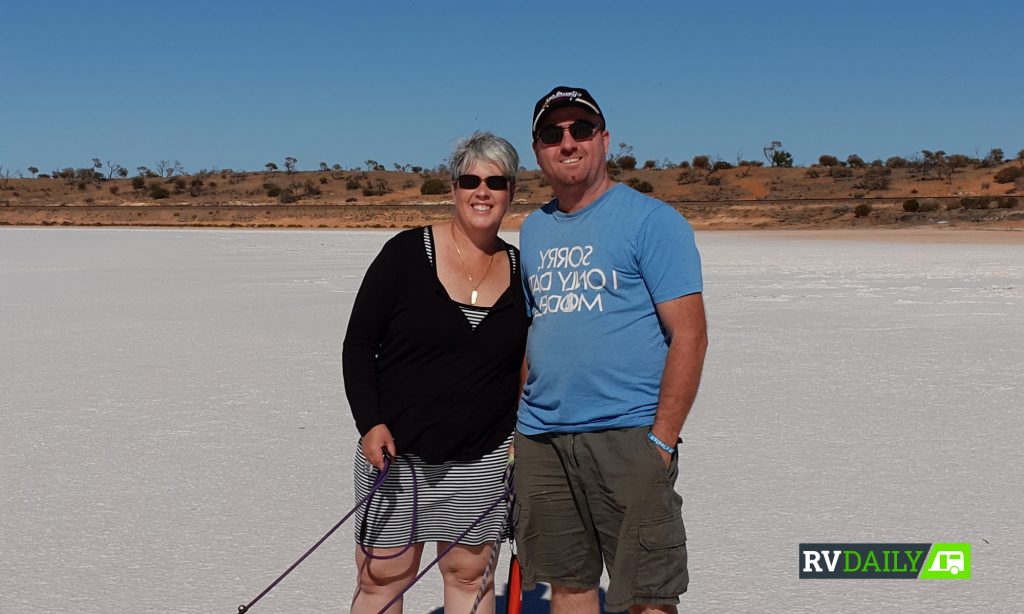 We were at the Streaky Bay Islands Caravan Park, an amazing park with solar power, its own salt water desalination plant, and the best bathroom facilities in a caravan park I have seen, but I reckon Martin will tell you about that at some stage.
You couldn't miss these guys; their privacy screen was plastered with their moniker, RVeeThereYet, and they also have a website and Facebook page. The Ledwichs are living the life most dream about, travelling the countryside with a couple of fur-babies, two West Highland white terriers … sadly, they started with three (we chat about this in the podcast).
They'd sold all their 'stuff', house included, upgraded a few things on the Roadstar van and 200 Series LandCruiser, and at that stage, they were eight months into their journey around Australia, heading west a few days after we spoke.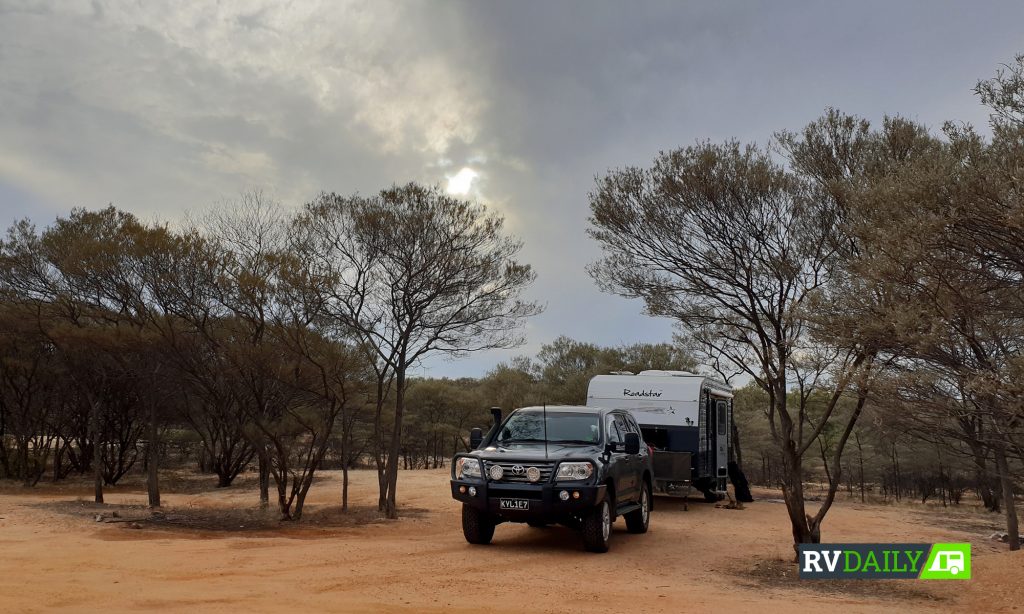 They were embarking on a journey of discovery, a lifestyle change and looking for that perfect destination, but have they found 'there' yet? You'll just have to listen.
For more information:
RVeeThereYet Facebook
RVeeThereYet website