Buying a new caravan? Ask these three questions.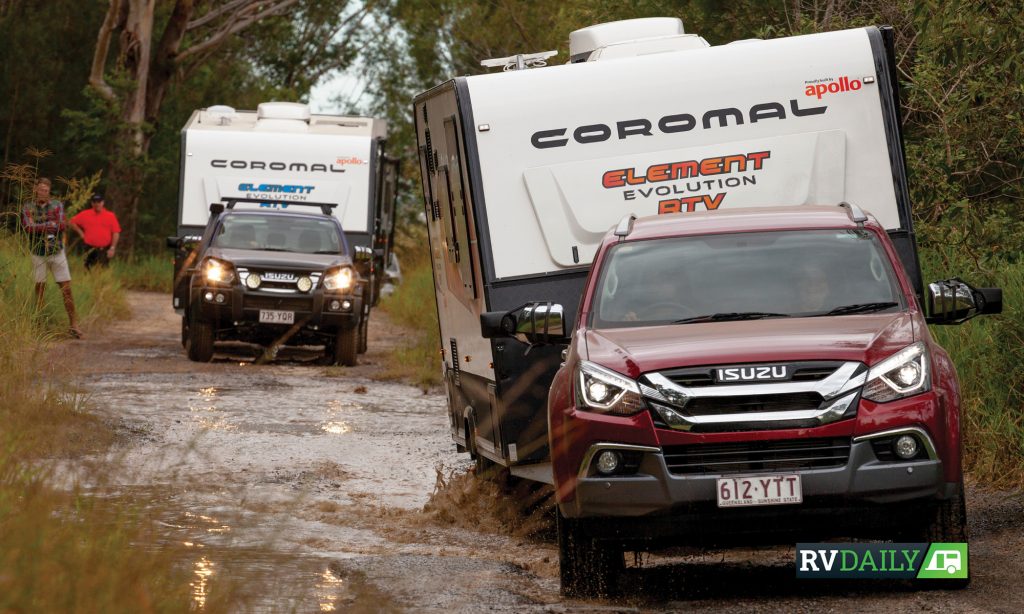 One of the most important considerations when buying a new caravan is warranty, after sales service and service provider networks. Apollo says its 5-3-3 warranty program ticks all three boxes, providing customers with a vital safety net.
No traveller or manufacturer wants problems to arise with their caravan or motorhome. However, when you have a kitchen, bathroom, bedroom and thousands of small parts travelling 100km/hr through tough Australian road conditions, it's fair to say that problems can occur.
The last thing you want is to be stuck hundreds or thousands of kilometres from home with a leak, a break or a blowout, without the support or availability of a local service provider.
That's why Apollo reckons you should ask these three simple questions before you shake hands and seal the deal on your next caravan or motorhome.
Three questions to ask before buying a new caravan
1.What is the warranty?

Clarity on the warranty offering is a key indicator of how confident a manufacturer is in their build process and gives you a great way to compare between brands.
 2. Do you have a dedicated customer service support team or do I call the dealership?

This is an often overlooked question. The reason this is important is that manufacturers and dealerships may pass customer warranty and aftersales issues like a hot potato. Some manufacturers may say it's a dealership responsibility and vice versa. You don't want (or deserve) to be caught in the middle of this situation. A reputable manufacturer is confident in their product and wants to offer customers a quality robust experience. They will have an aftersales division available for all customers to connect DIRECTLY with. This means they will have a dedicated phone line to speak with a technical or repair specialist in order to solve the issue at hand or find the right process to do so.
3. How many service providers do you have, and are they spread across the whole Country?
Leading manufacturers like Apollo, which manufactures Winnebago, Talvor and, most recently, Coromal, has a network of over 1,600 service providers in Australia alone.
Click here for more tips for buying a new caravan.
Apollo's 5-3-3 warranty program
Apollo's 5-3-3- warranty program provides:
Five years Structural Guarantee on all parts of walls, window fitment, floor and roof
Three years Body and Interior Guarantee on all parts of the interior build including cabinets, furniture, framing and wet area fittings
Three years of Roadside Assistance on motorised and towable products
In addition, Apollo Tourism & Leisure Ltd is a publicly listed company with a dedicated after sales department, which owns its entire dealer network. When you buy a new Coromal, Winnebago, Talvor or Adria in Australia, you are buying from the same company who manufactures or imports it and offers committed after sales and service support.
There are so many elements to consider when buying your next caravan or motorhome. But remember that asking the right questions and buying from established businesses can save you a lot of time and money that you should be investing into your holidays.
Interested in purchasing an Apollo brand? Visit: