BUSHRANGER QUICK STEP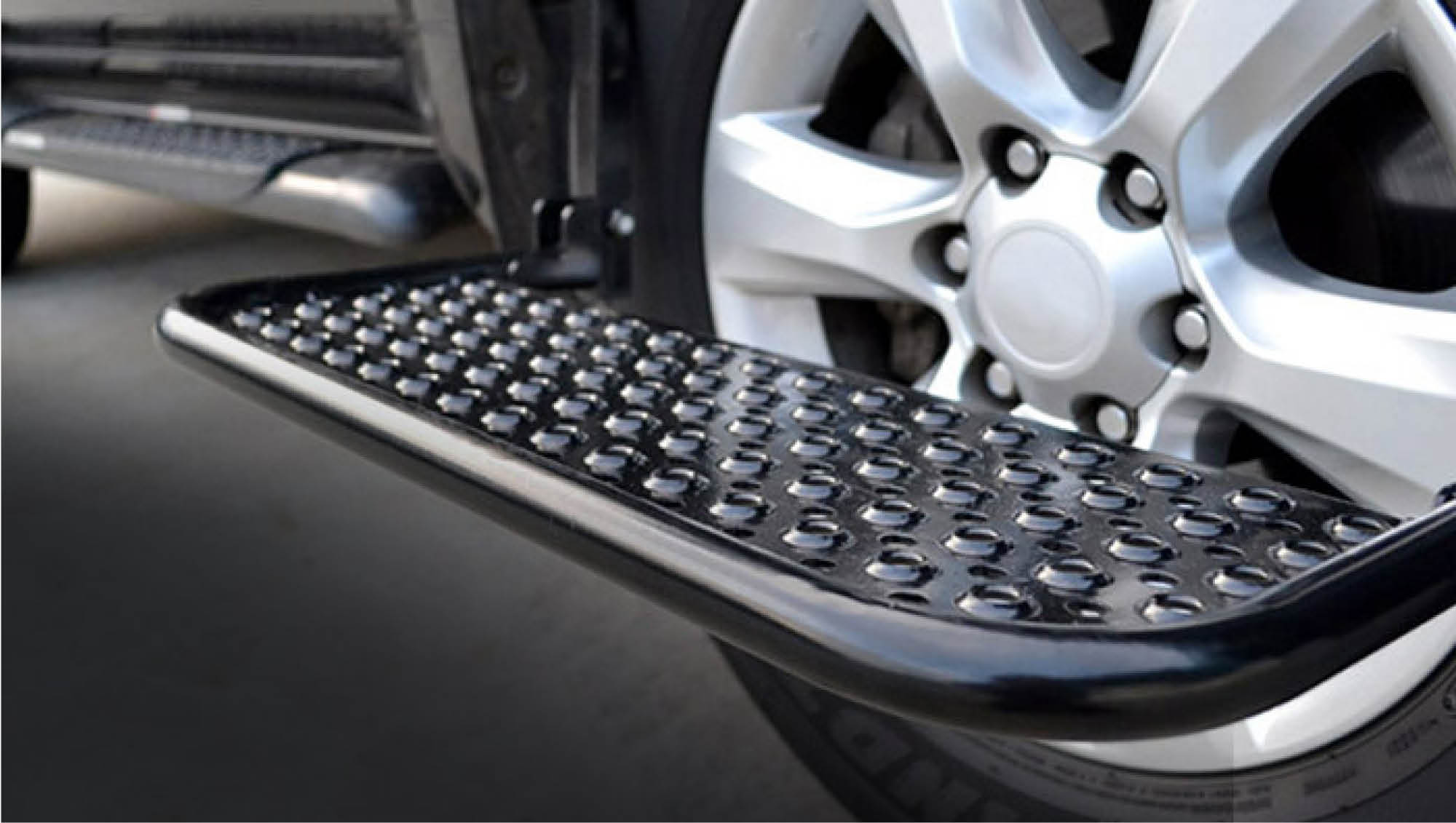 Roof access without the need for side steps
Not keen on fitting sidesteps to your vehicle but still want easy roof access? Then Quick Step may be just what you are looking for. The step fits over a rear mounted spare tyre, adjusting to the required width and height. The anti-slip perforated tread plate ensures grip in the wet with Velcro straps to keep the unit together when stored, weighing just under 5kg.
Priced from $79.95
For more information: http://www.bushranger.com.au/quickstep.php/