Birdsville Tourist Park taking bookings for the Bash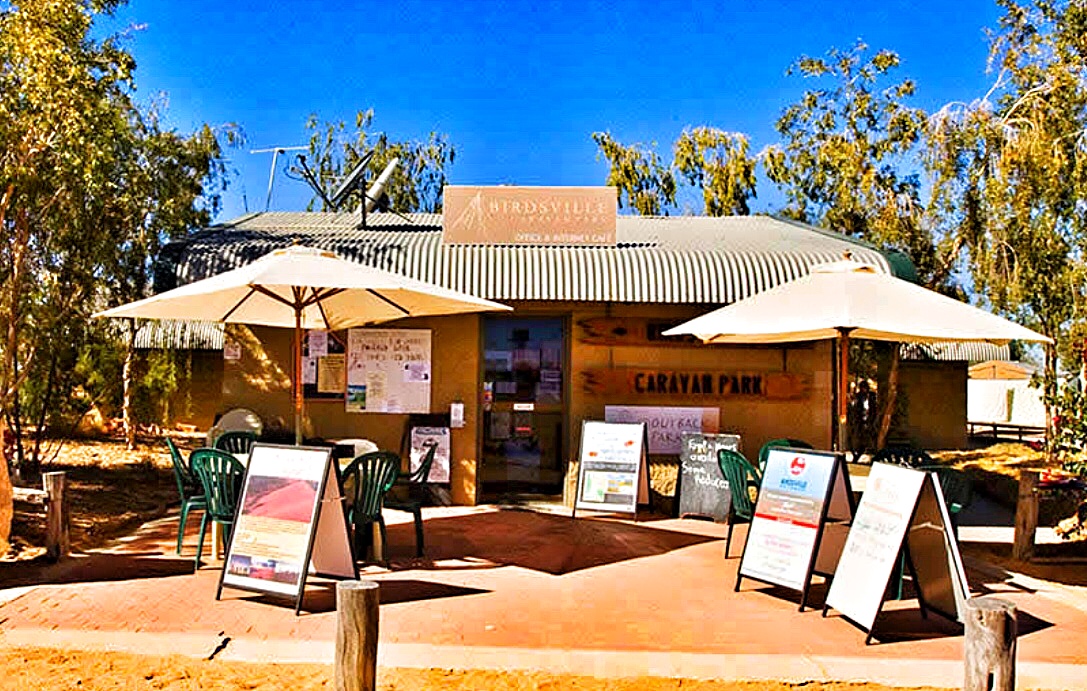 If you're lucky to have tickets to the Big Red Bash 2021, the Birdsville Tourist Park will be taking powered and unpowered site bookings at 9 am AEST on Monday 15 Feb for the Big Red Bash period.
The Birdsville Big Red Bash, the world's most remote music festival, is set to run across three days this year from July 6th – 8th, 2021 with a stellar line-up of 20 Australian music legends including Paul Kelly, Tim Finn, John Williamson, Kate Ceberano, Ian Moss, Shannon Noll, Dragon, The Radiators, Mi Sex, Wendy Matthews, Thirsty Merc, Marc Gable, Glenn Shorrock and Caitlin Shadbolt.
Every one of the acts that were booked to perform at the cancelled 2020 event re-signed for this year, with organisers looking forward to delivering the biggest incarnation yet of the iconic outback event.
The all-ages outback festival will be staged on the striking red sands of Queensland's Simpson Desert, in front of 'Big Red' – a 40-metre high sand dune that provides a spectacular natural amphitheatre setting not found anywhere else in the world.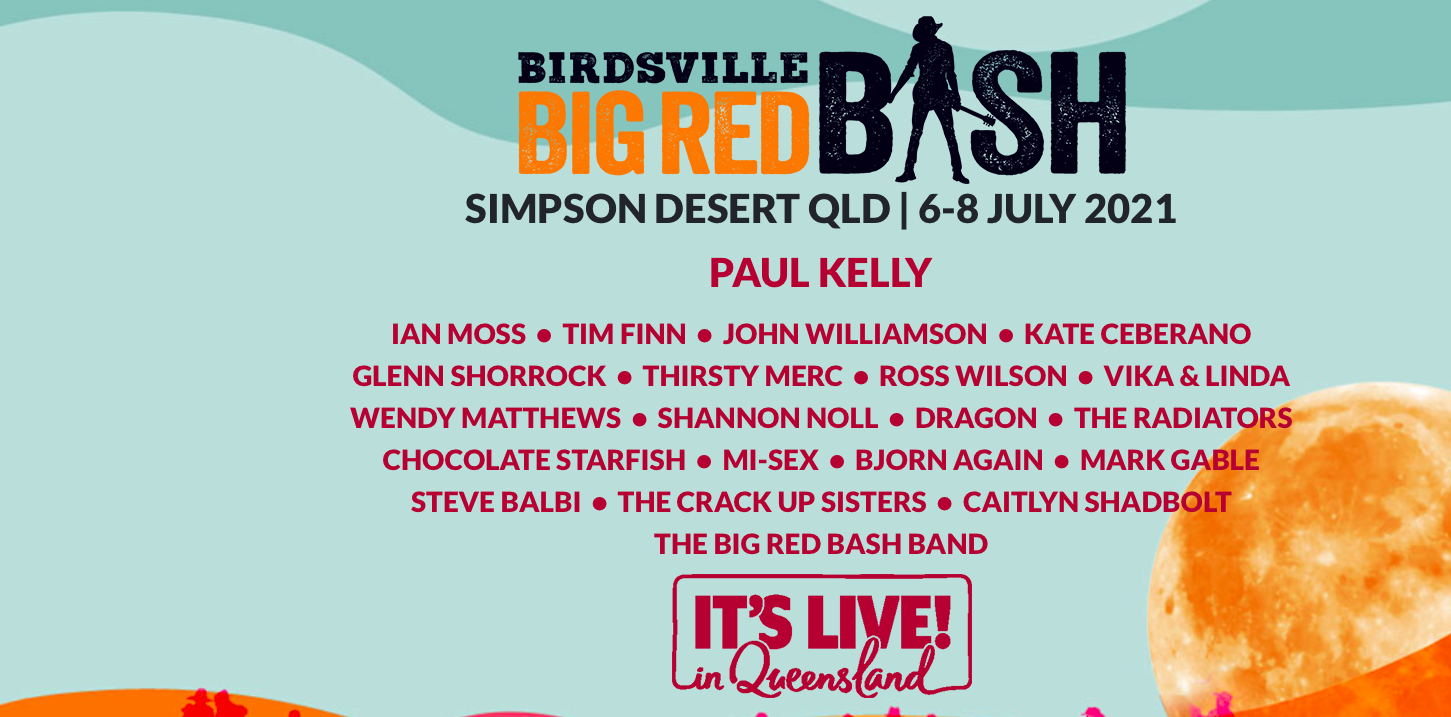 "We are so grateful that both our patrons and the artists are backing us again this year. 85% of our patrons opted to retain their tickets from the sold-out 2020 event, and the tickets that were refunded sold out again in under five minutes such is the demand for the event. And every single one of the 20 artists who were booked to perform in 2020 will be at the 2021 event," said Big Red Bash Founder and Organiser, Greg Donovan.
The 10,000 capacity event will be staged on a massive 1.3 million square metre open-air site – enabling the festival to easily accommodate Covid safe rules.
"Given the relatively small crowd numbers, and the vast space we're working with, we're very confident we can deliver a Covid safe event this July," said Greg Donovan.
"We are in regular contact with Queensland Health and Tourism and Government Officials at the highest levels and have a detailed COVID-Plan in the system. While nothing is 100% in our current world, as contact tracing and quarantine control continues to improve, and with a vaccine not too far away, we're incredibly optimistic."
Much more than just a music festival, the Big Red Bash offers up a uniquely Australian destination adventure for families, grey nomads, camping enthusiasts and intrepid travellers.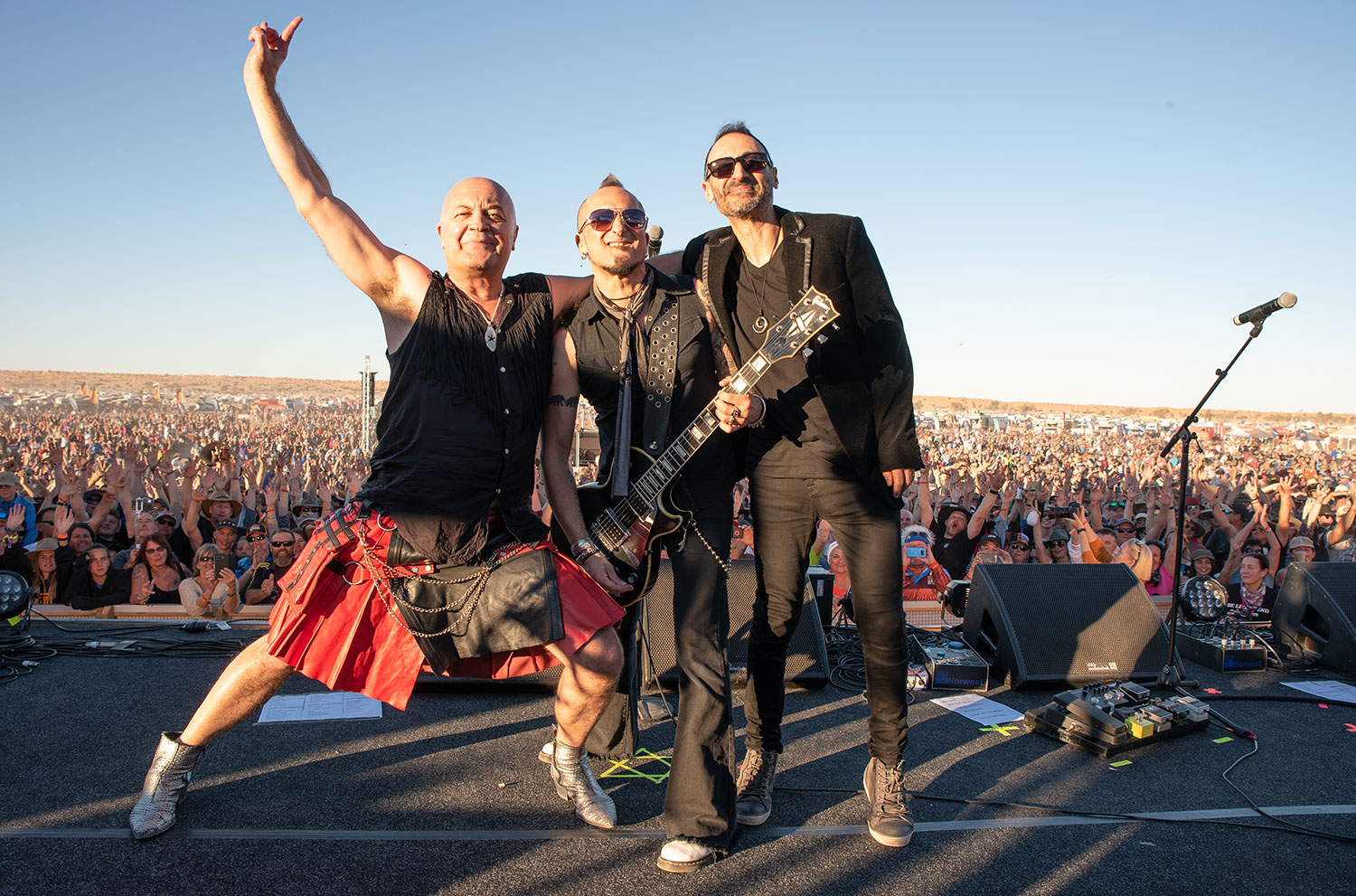 The festival features a jam-packed program of outback activities – from comedy and outdoor film screenings to scenic helicopter flights, dune surfing, beach volleyball, camel rides and a Nutbush Dance World Record attempt and Bashville Drags charity fun run that combined raise close to $75,000 for the Royal Flying Doctor Service.
The Queensland Government estimates that each Big Red Bash event generates more than $12 million in tourism spending for the region, with outback businesses looking forward to the tourism boon they will enjoy when the event runs in July.
The Big Red Bash is supported by the Queensland Government via Tourism and Events Queensland and is a proudly family-friendly event, offering dog-friendly camping and concert areas, with children aged 11-and-under able to attend for free.
The event can be accessed via road vehicles, scheduled and charter flights, and bus tours. Alcohol is not sold on-site, but ticket-holders are permitted to bring their own food and alcohol to the event. In addition, there is a range of food vendors selling both hot and cold food and beverages on-site.
Bookings at the Birdsville Tourist Park for the Bash must be for a minimum 7 nights 4-11 July. Bookings will close each day at 4 pm AEST until sold out.
Birdsville Tourist Park
Opening Hours for Enquires and Bookings: 8:30 am to 5:00 pm
51 Florence Street, BIRDSVILLE QLD 4482
P: (07) 4656 3214