A New Ute From Jeep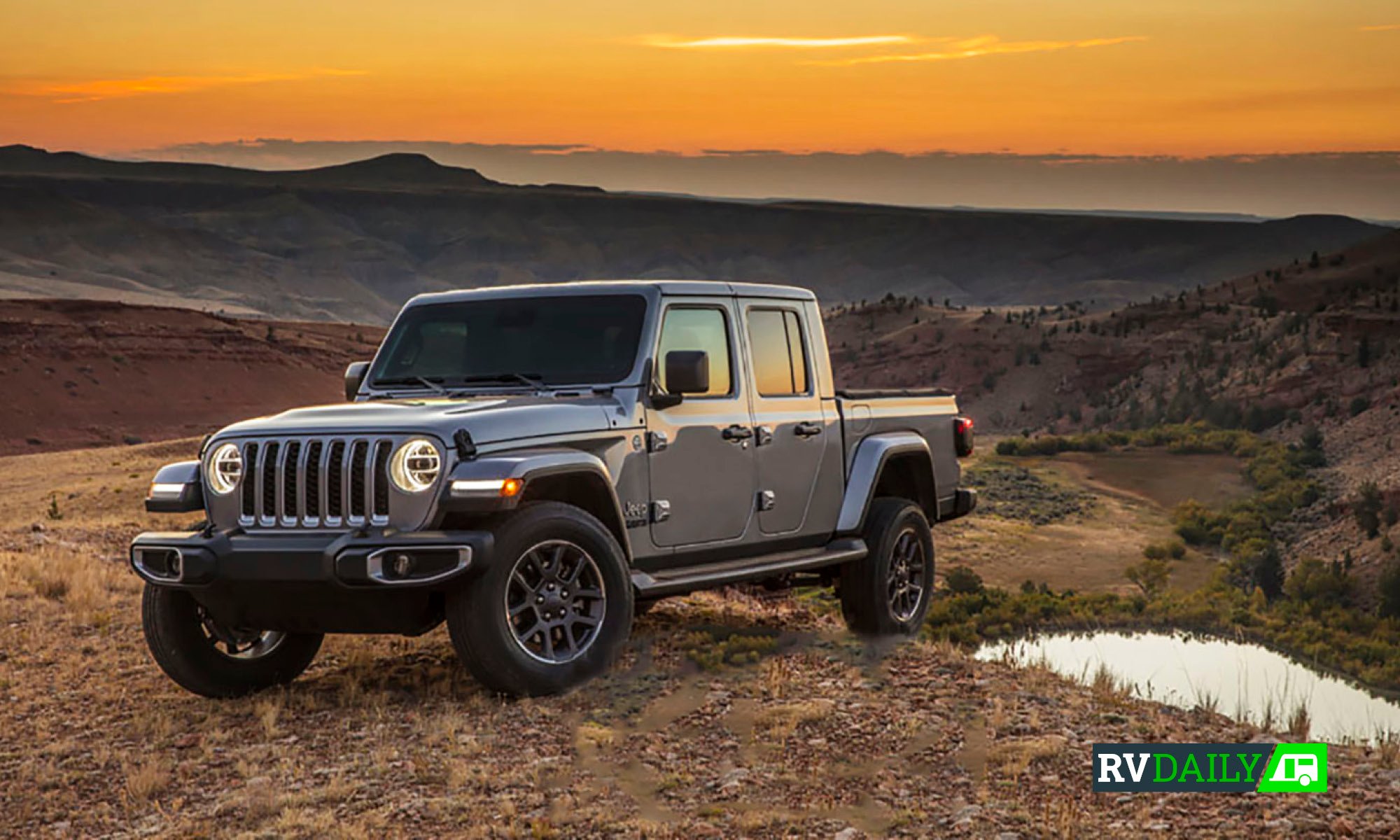 Jeep's new ute will be called the Gladiator and it is due in 2020. It isn't officially released yet, but Jeep accidentally left some information and images on its website that were picked up by jeepgladiatorforum.com.
As you'd expect from Jeep, it is a bit different from the standard big-8 utes with independent front ends and leaf-sprung rears. This one is based on the newly-released JL Wrangler, and so it has live axles front and rear, both with cross-axle differential locks. The front axle has a swaybar disconnect like the Wrangler Rubicon for increased suspension flexibility and travel; the tyres are a nice 33 inches and fording depth is about 760mm. Towing looks to be set for 3500kg, but payload is, as usual with American utes, dismal at around 725kg.
Engines are likely to be 3.6-litre petrol V6 or 3.0-litre diesel, with six-speed manual or eight-speed auto. There is a forward-facing camera for off-road use, with Apple CarPlay and Android Auto.
The specs won't necessarily be exactly what we get in Australia, and as the JL Wrangler hasn't even been launched here the Gladiator won't be here for a while either. However, the vehicle will be a welcome addition to the Australian 4X4 market because it's so different to the mainstream. I think it's safe to say it will easily be the most off-road-capable ute on the market and well suited for short-range trips. However, Wranglers of any description aren't ideal long-range tourers due to their relative lack of comfort, and given this ute is low on the payload stakes it is unlikely to be right at the top of the list for those doing big laps.
The next major change to the ute scene is likely to be the Land Rover Defender, which looks set to take a typically high-tech approach to off-roading. We can expect superb off-road capability, towing and hopefully practicality from the Defender, but not the simplicity of the Jeep, and I'll bet the Gladiator is cheaper too.