The new Range Rover Evoque will show us the future, now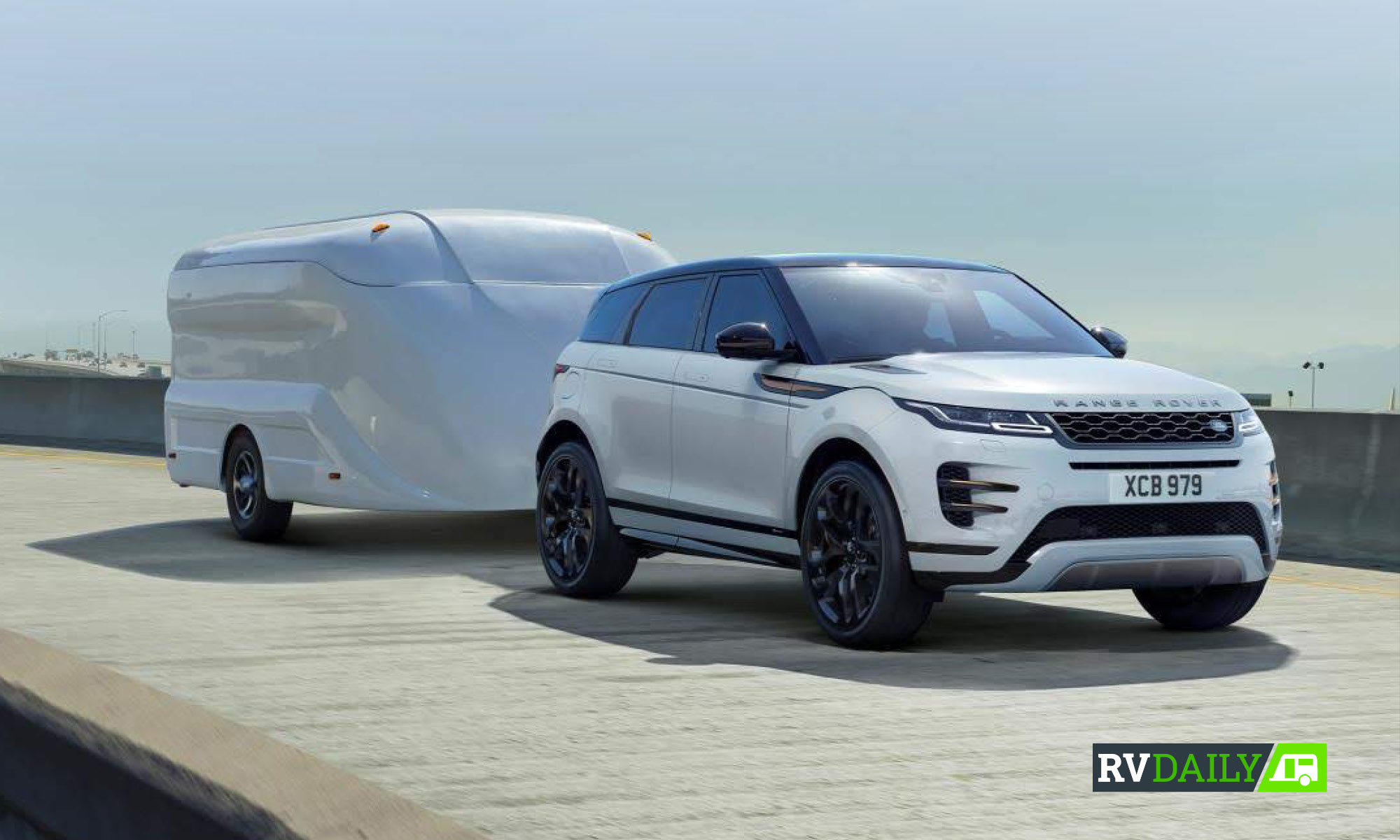 Land Rover makes many fine touring and towing vehicles, but the Evoque isn't one of them … so why are we talking about it here? Well, this updated Evoque showcases a number of technologies that will be rolled out in other Land Rover products, and then we'll see similar features in competitor vehicles.
Land Rover continues to adapt its market-leading adaptive terrain system, 'Terrain Response', adding a new Comfort mode. We can also expect improvements to the electronics such as brake traction control and hill descent control. The shocks are now Active Dynamic, so adjust instantly to the conditions; this isn't new tech, but it looks to be standard now. Land Rover claims torque vectoring, but that's a bit of a stretch as they say it involves torque splitting front to rear, whereas torque vectoring is really managing torque left and right across an axle.
Being a Land Rover, tech is a priority. After a few journeys, the Evoque will learn a driver's preferred seating position, music preferences, temperature settings and commonly dialled numbers, based on which keyfob is used. There will be twin screens, so finally we can have something like navigation and music displayed concurrently, and of course Apple CarPlay and Android Auto.
The big news is Clear Sight Ground View – you may remember that 'transparent' bonnet of Land Rover a while back? It works by using cameras to take images of the terrain, then screens recreate a view so it appears to the driver as if they're looking though the bonnet. The same tech is deployed in the rear-view mirror. Won't be long before all mirrors disappear, and we see the world through screens!
The drivetrain is a nine-speed auto, and there will be a mild hybrid version which means a small battery charged by the car to supplement the petrol or diesel engine. A more serious hybrid, a plug-in, is planned and that will have an electric-only range of around 50km. The vehicle will switch between 2WD and all-wheel-drive automatically.
Performance should be brisk in some versions, with a 221kW petrol engine offering 0-100km/h sprint of 6.3 seconds. We don't know many other specifications, but braked tow will be 1800kg, wading depth 600mm, and the vehicle is 21mm longer but has quite a bit more interior space due to re-architected rear suspension.
Land Rover's app InControl will "allow customers to stay in touch with their Evoque, no matter where in the world they are", so they can "use their phone to find their vehicle or check the remaining fuel range, lock and unlock the vehicle remotely, as well as pre-heat or cool the cabin to the desired temperature". Land Rover also says that "Evoque is future-proofed, with wireless software updates to the infotainment and vehicle systems, which means [it] continuously improves over time, without having to visit a retailer."
Active safety will be improved, too. The Evoque will offer Safety Steering Assist which helps keep in a lane, plus Lane Keep Assist which diverts you back into a lane if you depart, autonomous emergency braking, and there is a Driver Condition Monitor, which detects drowsiness.
Pricing will start in Australia at $64,990 for a TD4 AWD. Expect to see this tech appear on other Land Rover products and competitor vehicles soon.