January 2019 Pit Stop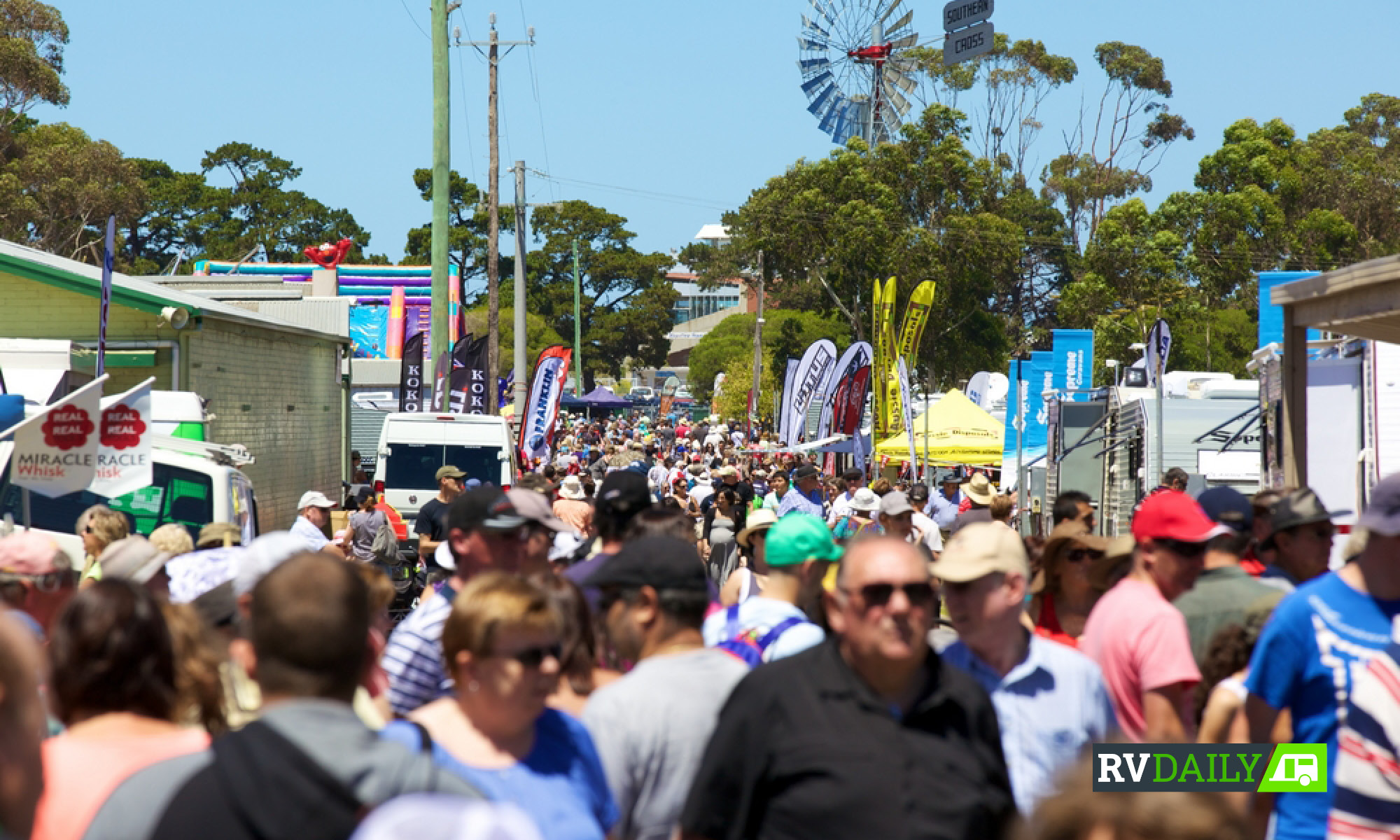 Geelong Outdoor Living Show – Breakwater, Vic
January 18-20, 2019
There will be shiny new caravans, camper-trailers, motorhomes, and 4WDs on display at the Geelong Showgrounds for the 2019 Outdoor Living Show, as well as a massive range of tents and camping gear that anyone who calls themselves an adventurer will be itching to get their hands on. Come along and take advantage of show-only specials; there will also be activities and entertainment aplenty, such as Nick the Ranger's cooking demos. Dogs are welcome too – there will be a doggy rest area where your four-legged friend can re-hydrate and mingle with the other pups. Kids and pups are free, but adults will need to pay a $16 entry fee.
Toyota Country Music Festival – Tamworth, NSW
January 18-27, 2019
If you're a country music fan, or you simply love the country lifestyle, you'd be mad to miss the 2019 Toyota Country Music Festival. There will be an endless stream of guitar-strumming stars taking to the stage, including Kasey Chambers, Adam Harvey and Amber Lawrence, but it's not just about the music. Get in on the action at the Toyota 4X4 Track Experience and watch as records are broken at the Tamworth Strongman competition. There's a Family Zone with a bunch of kid-friendly rides, as well as concerts and activities especially for the little ones. Why not make it a holiday and bring the van or tent down to the nearby Riverside Camping Grounds?
Summernats – Canberra, NSW
January 3-6, 2019
This one is for all you rev-heads – you're officially invited to "Australia's biggest horsepower party" in Canberra's Exhibition Park for four days of skids 'n' smokin' tyres. That is, burnouts and drift demos, a heap of driving skill events, and exhibitions from all the best names in motorsport … all to the tune of live music. See which car will be crowned the 'horsepower hero', and watch as the meanest street machines take over Canberra's roads in the Summernats City Cruise.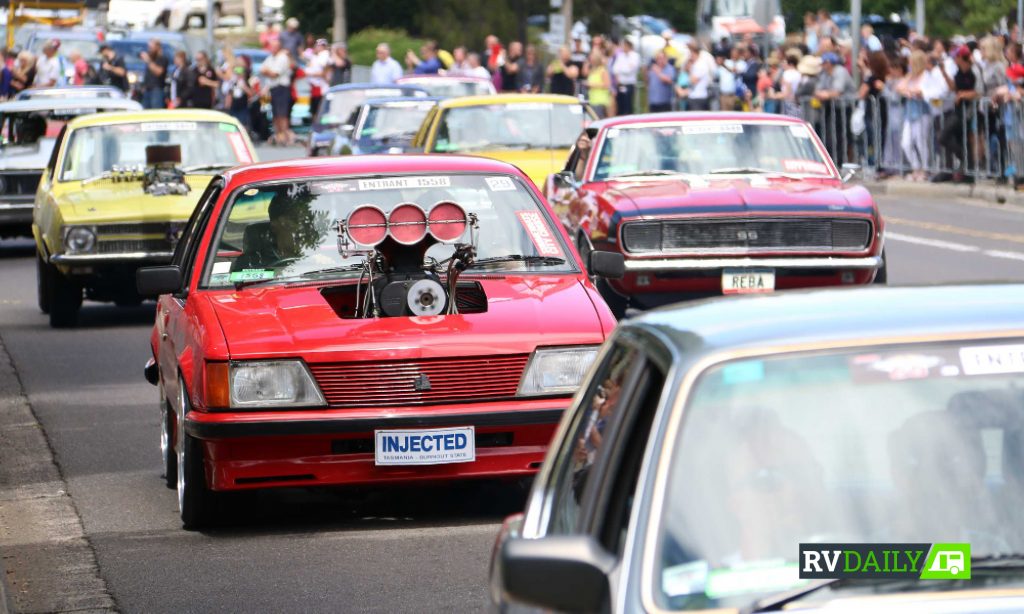 Australia Day in the City – Adelaide, SA
January 26, 2019
This year on Australia Day, mix things up a bit by swapping the backyard family barbecue for a major city event. Gather together with 40,000+ people in Elder Park, South Australia, to enjoy the street parade, concert and fireworks in celebration of this great country. The parade starts at 6pm and includes over 150 community groups, vintage cars, horses, marching bands, a giant echidna, floats, giant characters and includes a fly past by an F-18 Hornet. Best of all, it's a free event!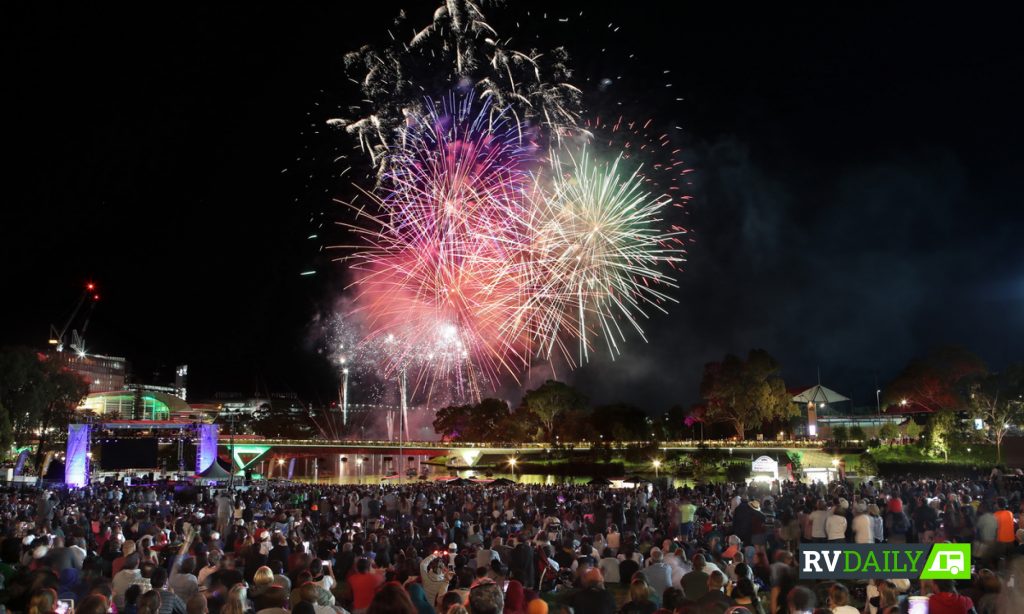 Walla Walla 150th Anniversary Celebration – Walla Walla, NSW
January 25-28, 2019
Walla Walla is a small country town with a fascinating history, located in Greater Hume Shire Council in NSW, and this year is the perfect time to visit and join in on the celebration for its 150th Anniversary. There will be lots of exciting entertainment, including a street parade, and delicious German-style food and beer to tuck into. Combining many celebrations into one, you can also witness the Greater Hume Council Australia Day Ceremony and join in on a thanksgiving celebration and a community picnic lunch.
Rainbow Serpent Festival – Lexton, Vic
January 25-28, 2019
It's the most colourful festival of the year, filled with music, dance, art and workshops. There will be over 100 producers, bands and DJs across a number of separate stages, plus visual and performance arts, including a circus and live painting. Head over to the Village to experience educational workshops, speakers, cinema, Aboriginal culture, massage and healing, as well as kids' activities. Speaking of kids, click here to make the most of the weekend and register for family camping at the event.