[contentgated]
John and Fran are heading deep into the north from Port Headland to De Grey River then onto Cape Keraudren at the start of week 13 of the gasless caravan testing. This next phase of the journey will really give the van and the crew a workout.
At Cape Keraudren John ended up with food poisoning, which saw our travellers stay put for another night before the call to move was on in earnest. The crew then set off for Barn Hill Station, refuelling at Pardoo Roadhouse and again at the Sandfire Roadhouse, and arriving at Barn Hill around 2pm.
After four wonderful days at Barn Hill, situated on the approximately 430,000 acres at Thangoo Station, it was time to head to Broome. Thangoo Station stretches 85km along the coast between Broome and Port Hedland. This a working cattle station that was purchased by Alf and Maria Grey in 1960; it runs 8000 head of Brahman cattle and is stunning!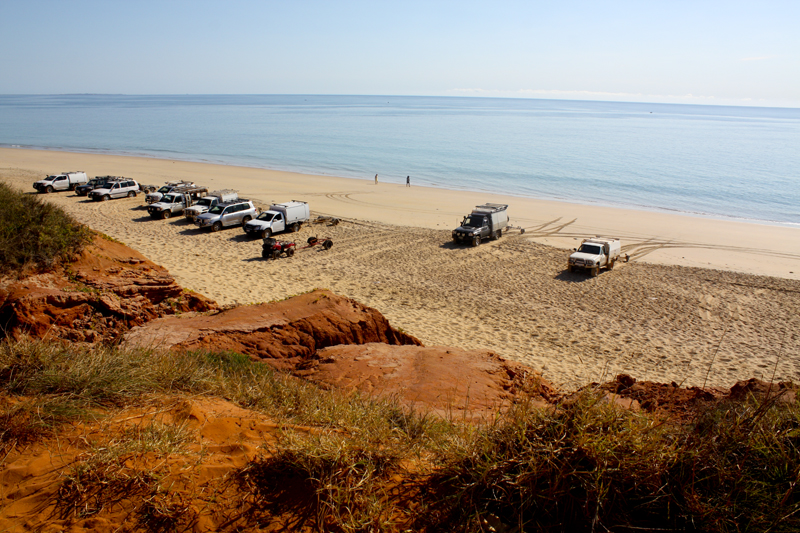 Leaving Barn Hill, the next stop was Broome (Cable Beach) via Roebuck Plains Roadhouse.
A tip for travellers: Roebuck Roadhouse is about 30km from Broome. They have a caravan park there as well and the cost per night was $38 for a powered site (they only have powered sites however our crew didn't need to plug in). They were told by a number of people to stay there rather than travel to Broome, as the cost is so much cheaper – and it was!
At Broome it was time to prepare for the infamous, or famous, Gibb River Road. Broome Visitor Information Centre supplied a whole lot of information and maps on the Gibb River Road. The buggered tyre was replaced, shopping sorted and everything checked over for the next stage of this adventure.
John had a number of excited people come up to the van wanting to talk about the 'electric caravan'.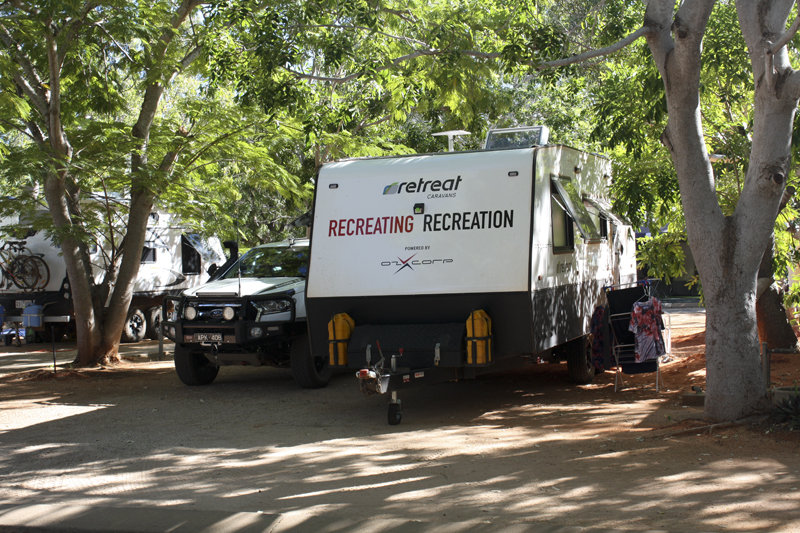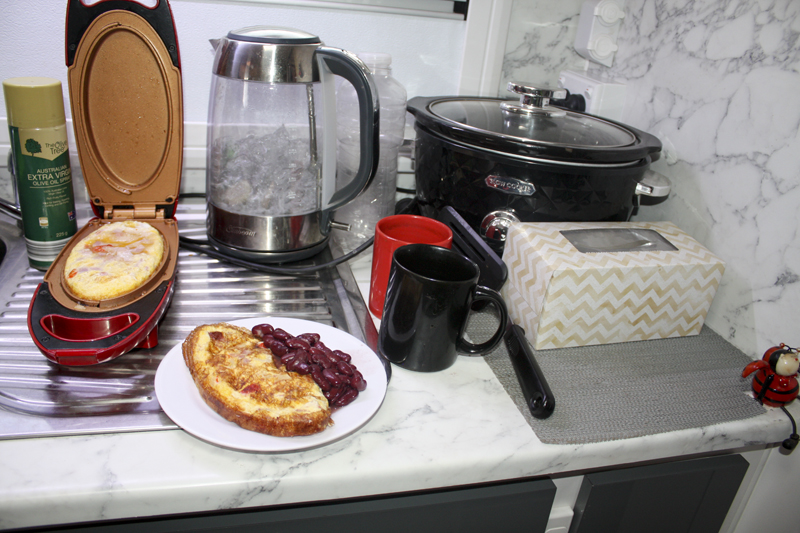 The crew has left for the Gibb River Road for what will be the most demanding test of equipment, reliability and power for an exciting and interesting adventure expected to take 16 days. Due to poor mobile communications, their blog will continue as soon as they exit the Gibb River Road. Stay tuned to RV Daily as we wait with bated breath for their safe return.
[/contentgated]