Xtend Outdoors Rollout Awning Porch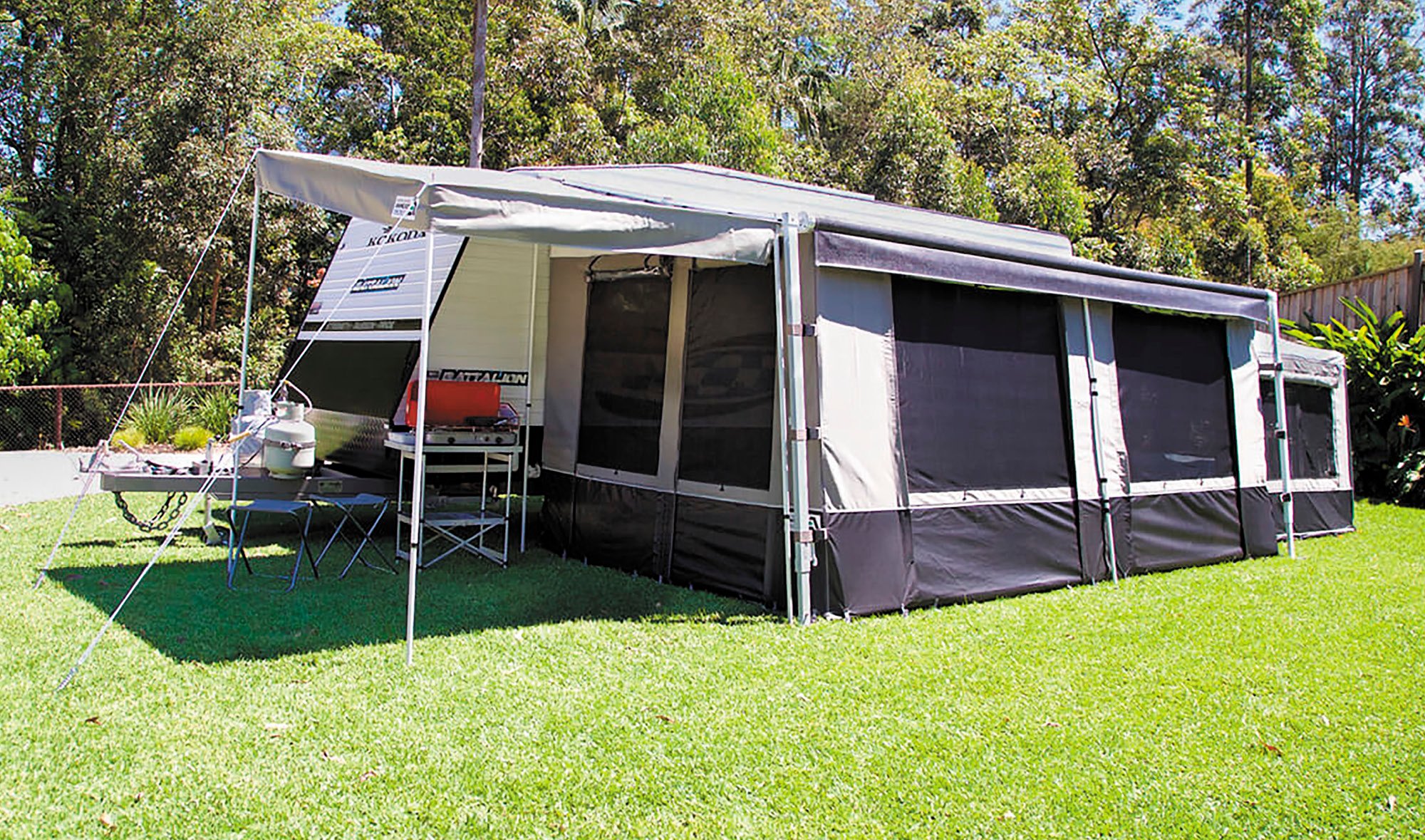 Xtend Outdoors (formerly known as Australian Wide Annexes) have come up with the perfect summer holiday add-on accessory for your RV. Their Rollout Awning Porch will provide you with extra living and entertainment space out of the hot sun, whenever and wherever you need it. The porch extends outwards with two aluminium tent poles, and a spreader bar is used instead of a central pole to make it more convenient to walk in and out of the porch.
There are three sizes available to fit a range of awnings, whether you have a pop-top caravan or a full-size van.
RRP from $380
For more information: Xtend Outdoors