Why I bought a … is a new place for RV Daily readers to tell us what they bought, and what they think about their purchase. In this story, it's Why I bought … an Earthcruiser.
Reader's name and location
Phil Aynsley, NSW.
What did you buy?
2017 Earthcruiser IVECO Daily 4X4 EXP440.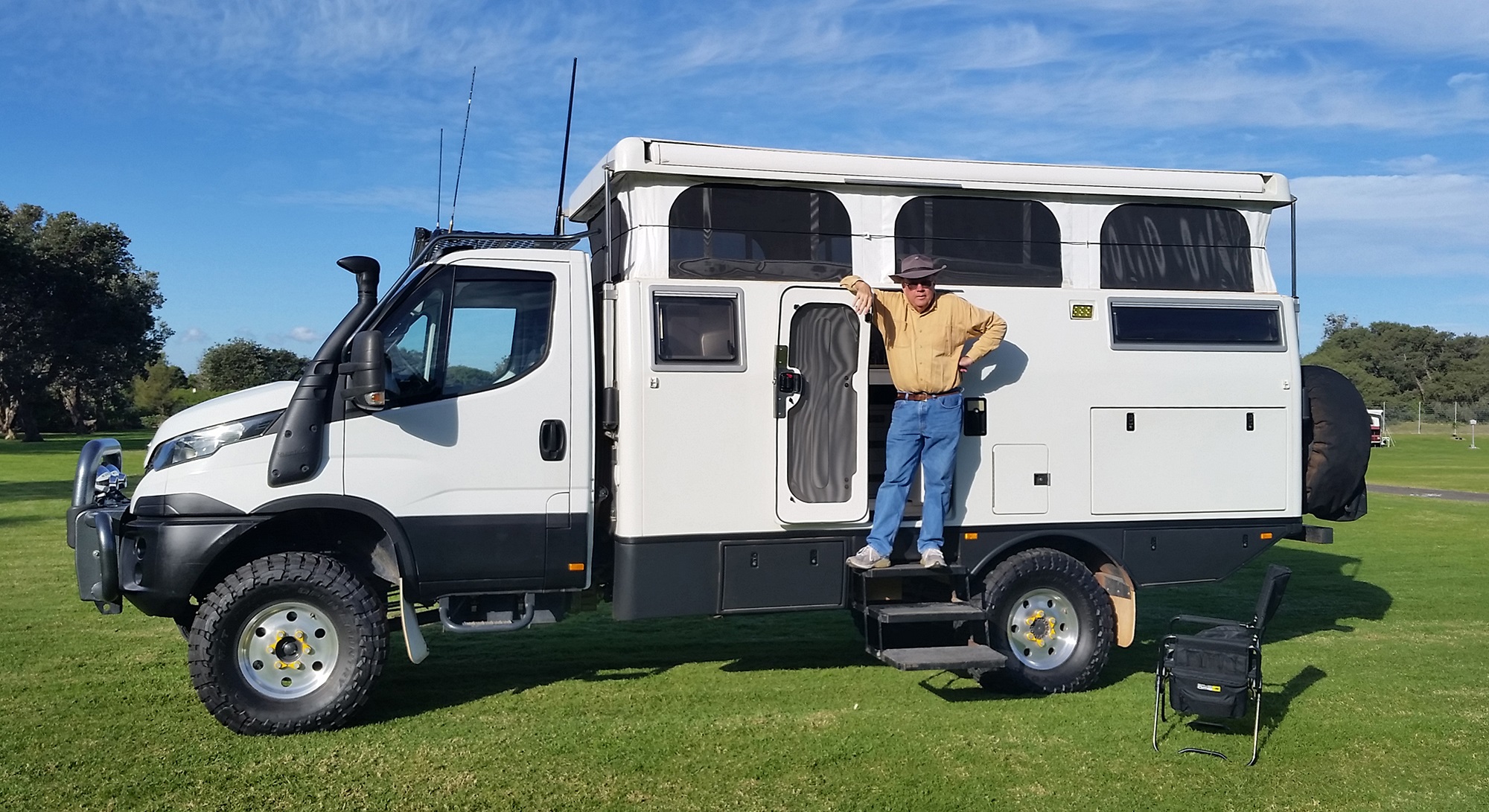 Where did you buy it from?
Earthcruiser, North Wollongong, NSW.
Did you buy new or used?
I bought it used. The new 2020 IVECO Daily 4X4 has a long waiting list, and this low-mileage 2017 was available as the owner was trading up to the 2020 version. He had ticked almost every option box so apart from a couple of modifications I had Earthcruiser do; it was as good as an Earthcruiser can get! As I'm a photographer and travelling by myself, I had one of the camper seats removed and a computer work desk built and fitted. I also had a couple of extra skirt lockers on the driver's side and a small washing machine installed.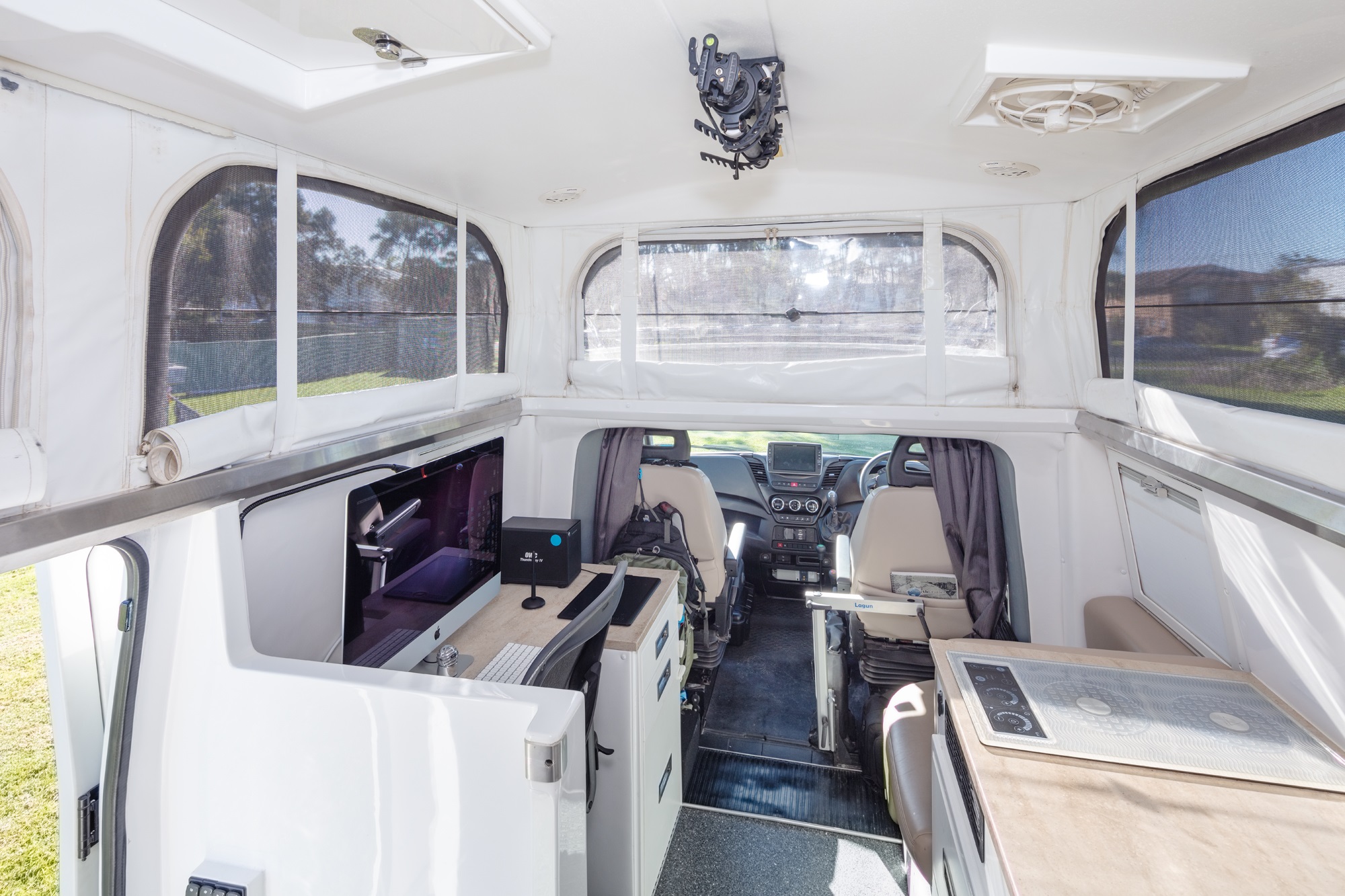 How was the dealership/yard experience, in terms of the handover, etc. That's one area buyers often complain about.
Awesome! Mark and the team at Earthcruiser were available for any questions I had during the process and went to great lengths to get the desk just how I wanted it. This entailed rebuilding the electrical box from scratch as it needed to be 40mm narrower than standard, as well as being relocated by 600mm. The handover is a day-long process (at least) as there is a lot to get your head around. They then pay for you to stay at a local caravan park for several days while you become comfortable with how to operate things. And if you forget something (as I have done a few times) a quick answer is only a phone call away.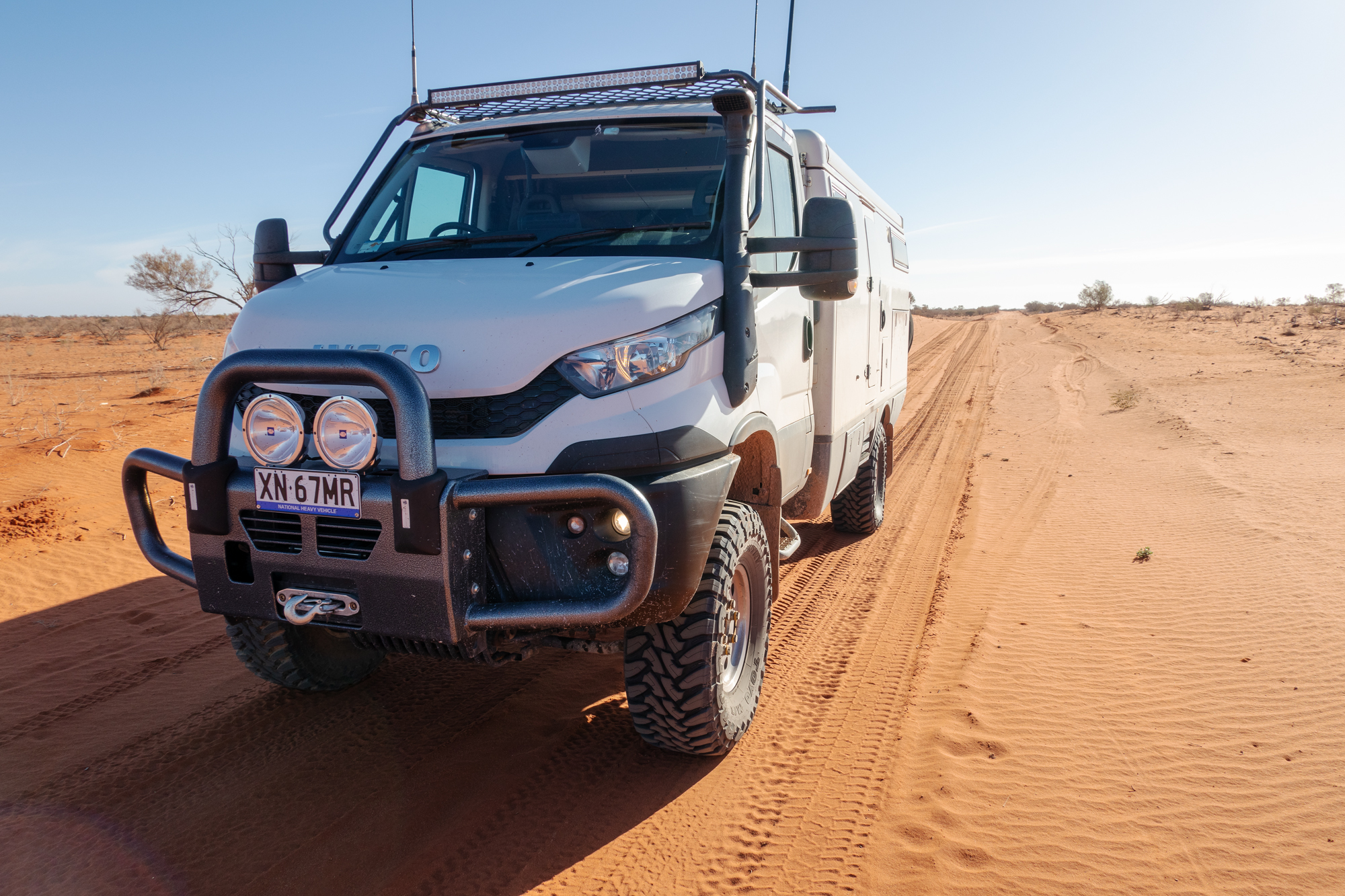 Are you an experienced caravanner/4X4er?
No. I spent many years being a passenger in 4WDs for magazines, but that was back in the 1990s.
Why did you choose the brand and model you did?
I started looking at Sprinter conversions, etc. but soon realised that they were far too small for full-time live-in use. Research led me to Earthcruiser and the IVECO as the most suitable base. I've travelled around quite a bit of Oz but not off-road where most of the good bits are. I wanted something that could handle pretty much any conditions and help "compensate" for my lack of 4WD experience.
Is there something that this brand/model does that others don't?
On the cab/chassis side of the balance sheet, the combination of outstanding ground clearance, three diff locks and the gearing options are unique. On the Earthcruiser side, the design and attention to detail.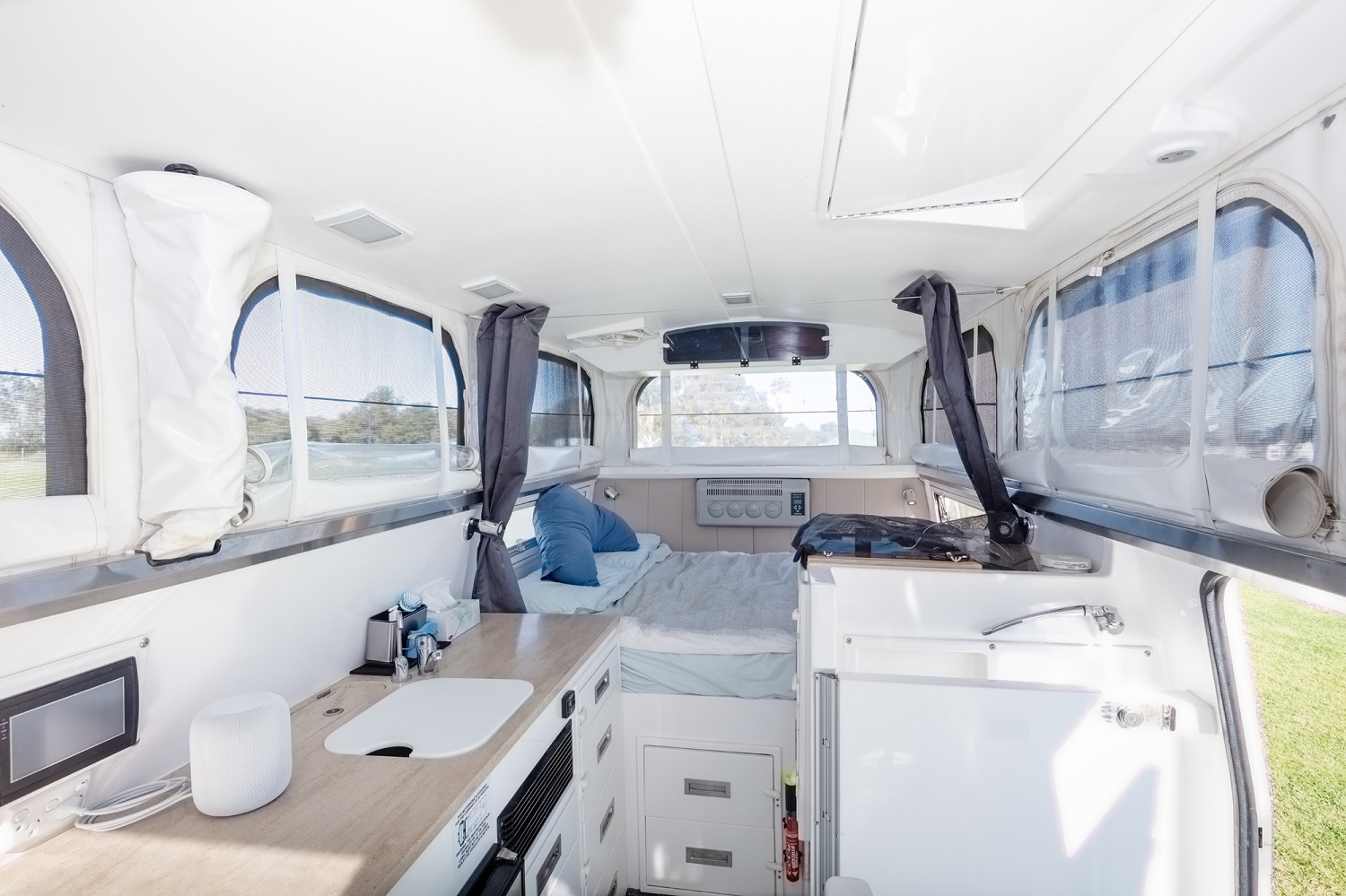 What's the standout or best feature(s)?
Its off-road capability and the comfortable living quarters.

And what's not so good?
The turning circle is in the Queen Mary class. The brakes (even with an upgrade) are only just good enough. There are a few Italian quirks on the IVECO side. And of course, it wasn't exactly cheap!
Did anything break requiring dealer/brand back-up, and how did that go?
The air compressor hose nozzle jammed the first time I went to test it (I was able to remove and clean it). However, a new one was supplied after my first shakedown trip. The driver's side exterior mirror was causing a loud rattle and was replaced under the IVECO warranty.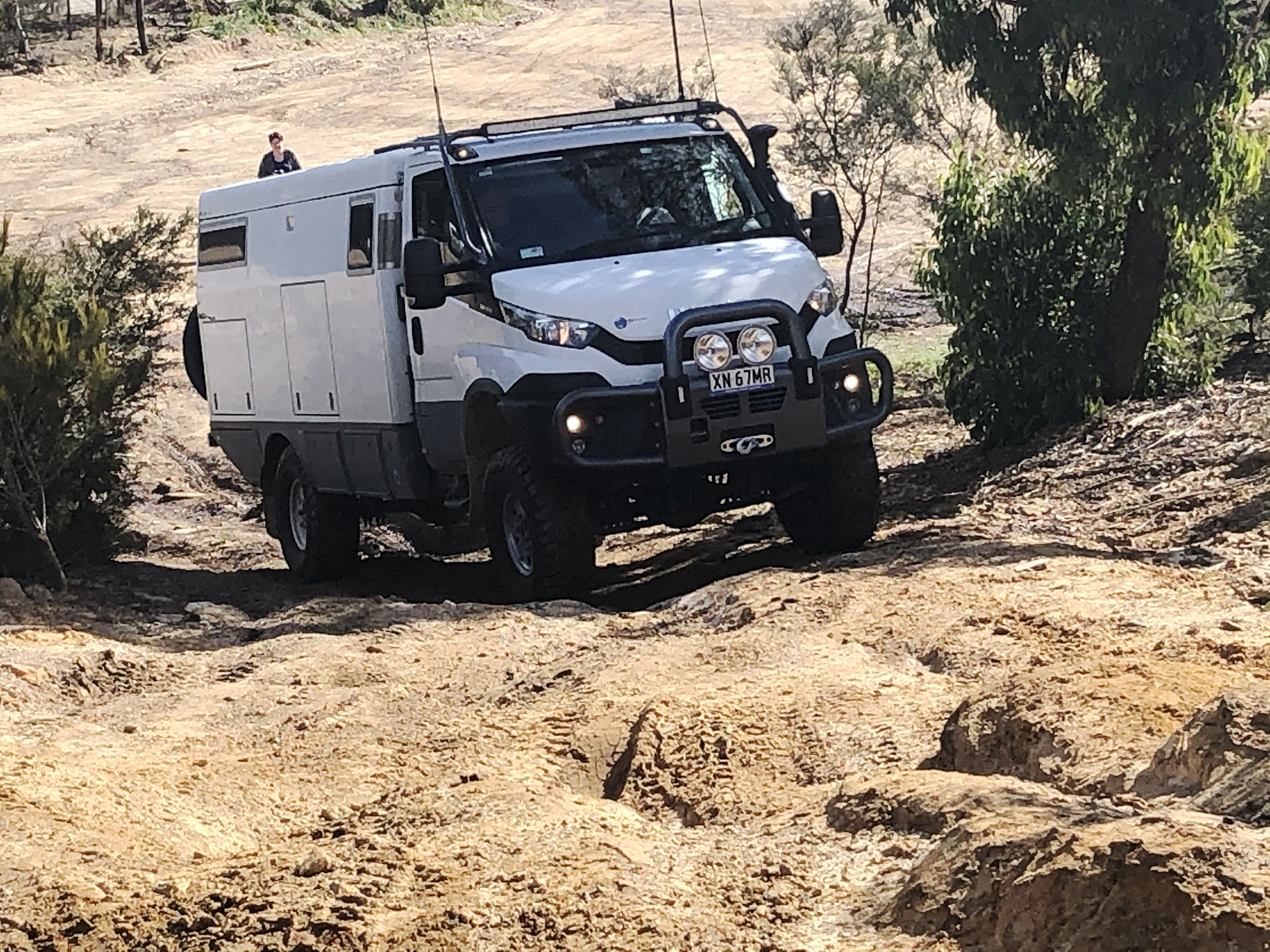 Anything else you'd like to mention?
Again, just the attention to detail on the Earthcruiser side. For instance, every wire is printed along its length with what it is connected to.
Would you buy the brand again?
In a flash, but I'm not expecting to!
For more information about Earthcruiser click here
If you'd like to tell us why you bought your caravan (or something else) for Why I bought a … please drop us a line at sayhello@rvdaily.com.au