April has arrived and with it, fresh opportunities to get out and about. We've saved you the tedious task of scouring the web for your next event. Here is a list of ten exhibitions, festivals and events that you're not going to want to miss this month.
Expos and exhibitions
1. Victorian Caravan, Camping and Touring Supershow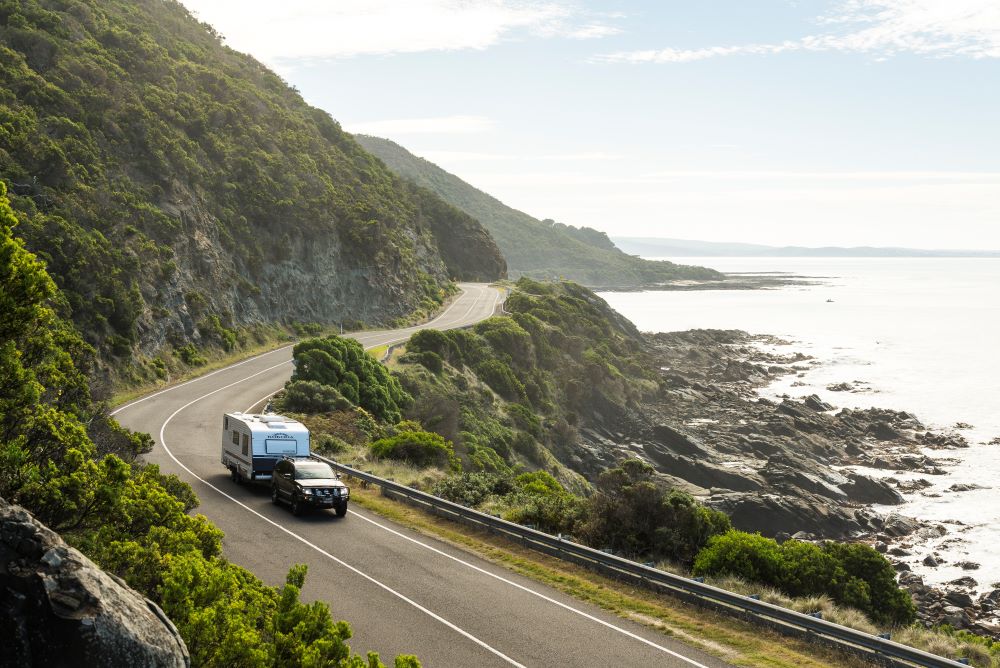 This favourite and longed for expo is returning to Melbourne yet again on 6 April. Whether it's gear and products, or services from the industry's trusted brands, you'll find everything you need at the Victorian Caravan, Camping and Touring Supershow. Check out who the exhibitors are before you attend to make sure you hit every point you want to see.
2. NSW Caravan and Camping Supershow
If you're in New South Wales and love all things outdoor adventure, you've got to attend the NSW Caravan and Camping Supershow located at Rosehill Gardens Racecourse in Sydney. There are a whopping 260 exhibitors attending the event, with thousands of products on display, making this expo one of the biggest showcases of all things caravan and camping. This event is the ultimate way to check out what caravan and camping are all about, as well as pick up some hot tips, chat with the experts and compare products.
3. Utes in the paddock
Condobolin's Utes in the Paddock is a unique and quirky Australian exhibition that celebrates outback life. In August 2007 the "Utes in the Paddock" concept grew from a whimsical 'what if' seed, inspired by "Cadillac Ranch", located in west Texas near Amarillo. Utes were donated by residents from the area who caught what they call the 'utes bug' after learning that many of Australia's most gifted outback artists were donating their time and talent to create this unique tribute to life in the bush. This quirky display of art on the iconic Holden Ute occurs daily from April 4 to May 31. There are currently around 20 Utes on display, painted by some of the best outback artists.
Festivals
4. Julia Creek Dirt'n'Dust Festival
Taking place from April 22, up until April 24, the Julia Creek Dirt'n'Dust Festival is an epic jam-packed three days of fun and entertainment. Over the course of the weekend, the outback town of Julia Creek explodes from 400 people to 3,000 people.
There's plenty to experience, from the street parade to the adrenaline-pumping action of the Dirt'n'Dust Rodeo and live concert. There's also the Dirt'n'Dust Adventure Run – the wildest outback course imaginable. Come evening, you can catch some rodeo action and dance under the stars during live outdoor performances from Mick Lindsay, Rachael Fahim and Dee Jaye Bux.
5. TrailGraze
On the 23 and 24 of April, TrailGraze sees over 20 local producers open their doors to guests for a jam-packed weekend of workshops, behind the scenes tours, tastings and live music. Located in northwest Tasmania, you can discover the best of the region's local growers, makers and producers. Best of all, the event is free of charge; you simply have to register.
6. Orange F.O.O.D Week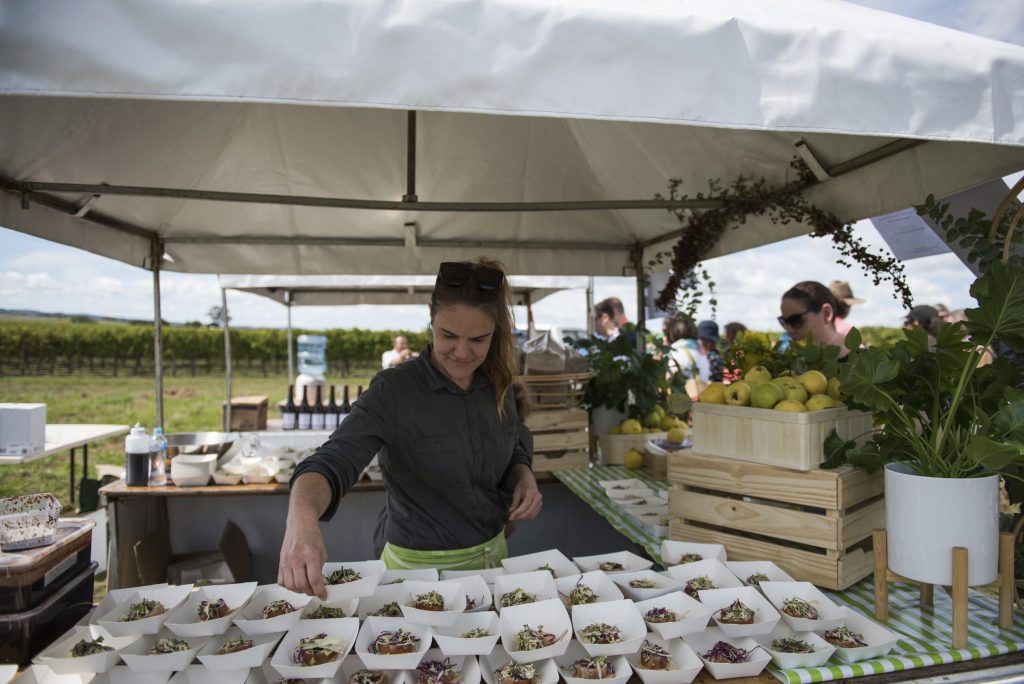 What once began as a simple idea dreamt up by a small group of passionate local foodies has transformed into one of Australia's top ten food festivals. Experience the finest fresh produce and cool-climate wines at Orange F.O.O.D Week from 1 to 10 April.
Events
6. Brisbane To Gladstone Yacht Race
If you're looking to observe and immerse yourself in the competitiveness of the boating world, make sure to secure your very front-row seat to the 74th Anniversary of the Brisbane to Gladstone Yacht Race! Occurring on Good Friday (15 April), the race is considered the highest profile Easter Weekend sporting event, attracting entrants from across Australia and overseas.
8. The Ultimate Dirt Bike Long Weekend
From 8 to 10 April, the show-stopping event that all two-wheel fans won't want to miss is happening, The Ultimate Dirt Bike Long Weekend. This weekend of two-wheeled off-road racing action will take place at the local Gum Valley Motocross Track in Mackay. For the very first time, the ProMX Championship Round 2 and Australian Off Road Championship (AORC) are held on the same weekend. The schedule includes practice, qualifying and racing all in one jam-packed Sunday with action from Australia's best MX1, MX2 and MX3 riders. ​
9. Ripcurl Pro Bells Beach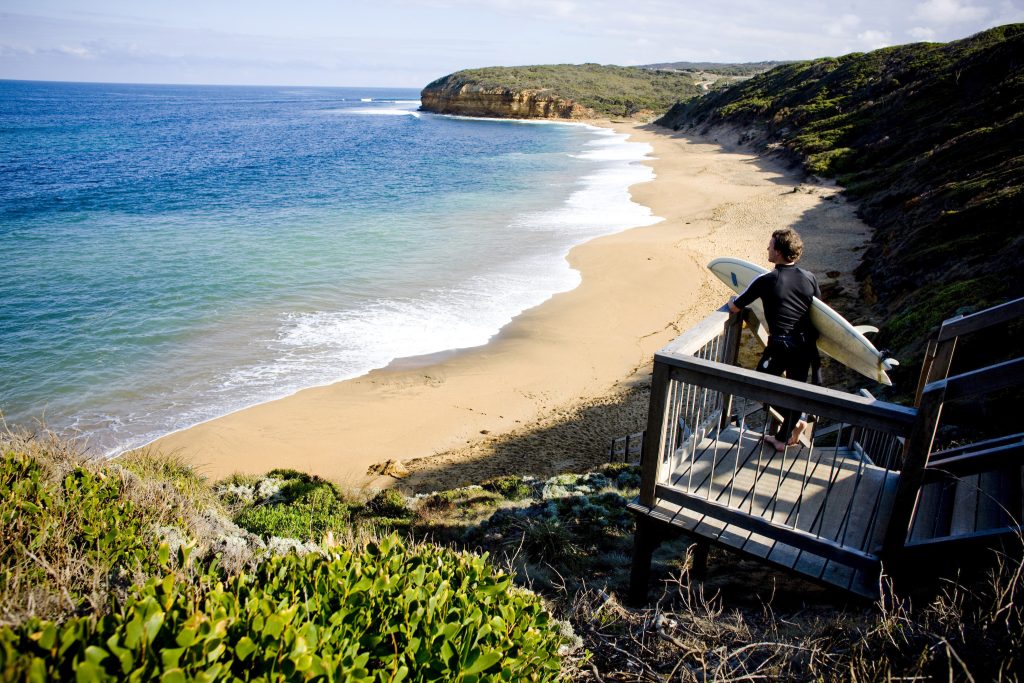 From 10 to 20 April, you'll be crazy to miss this iconic stop on The World Surf League Championship Tour. The Rip Curl Pro Bells Beach is located in the quaint, coastal town of Torquay. Bells Beach is a coastal locality spanning from where Bones Rd intersects the ocean, to Point Addis, and the competition site sits roughly halfway between those two spots.
10. Margaret River Pro
Located at the beautiful West Coast gem, the Margaret River Pro takes place from 24 April to 4 May and is one of only two Australian events on the prestigious 2022 World Surf League (WSL) World Championship Tour (WCT). Spectators can watch the action live at Surfers Point free of charge.