Organisers of the Birdsville Big Red Bash have announced the event will proceed as planned, and replacement tickets will be offered to Victorian patrons if they are unable to attend as a result of the ongoing COVID issues and border closures.
"Our hearts go out to all Victorians impacted by the State-wide lockdown triggered by the current Covid 19 Outbreak. There are a substantial number of our ticket holders who are from Victoria so we wanted to let them know now what will happen if the Queensland border remains closed," said Festival owner and Managing Director of the Outback Music Festival Group Greg Donovan.
"If the Queensland border remains closed to Victorians on or after the 1st of July, we will make replacement tickets to either the 2022 or 2023 Big Red Bash available to all impacted Victorian ticket holders, who end up not being able to attend this year Bash due to the border closure. This is not something we are obliged to do, however, our wish is to support our Victorian ticket holders at this challenging time. As the event is going ahead – and will therefore incur all the costs involved in running it – and given the closure of the Queensland border is outside our control we are not able to offer a refund. The whole situation is incredibly stressful and heartbreaking for all of us," added Greg Donovan.
The re-validation of 2021 tickets for Victorian ticket holders will be a considerable cost to the Outback Music Festival Group. The Big Red Bash event is currently capped at a 10,000 person capacity, so the re-issuing of 2021 tickets for Victorian patrons, who make up a substantial share of all ticket holders to the event, equates to a loss in ongoing ticket sales of $1.2 million + GST over the next two years.
Closer to the announcement of the 2022 Bash, festival organisers will go back to all impacted Victorian ticket holders who are unable to attend due to borders remaining closed, and provide details on how they can apply for and receive replacement tickets.
"The low new Victorian positive case numbers over the last couple of days from very high testing rates are a promising sign and we are all very much hoping that the outbreak settles down over the next few weeks and the Queensland border opens up to Victorians in time for the Bash, so we can join together from all parts of Australia in this amazing location to have an unforgettable time and celebrate great Australian music," said Greg Donovan.
"However in the meantime, we thought it important to give Victorian ticket holders some peace of mind, and advise what the arrangements will be if the Queensland border does not open in time to attend this year's event."
The Birdsville Big Red Bash, the world's most remote music festival, will feature a stellar line-up of 20 Australian music legends including Paul Kelly, Ian Moss, John Williamson, Kate Ceberano, Glenn Shorrock, Thirsty Merc, Ross Wilson, Vika & Linda, Wendy Matthews, Shannon Noll, Dragon, The Radiators, Mi-Sex, Chocolate Starfish, Bjorn Again, Steve Balbi, Mark Gableand Caitlyn Shadbolt to the historic region.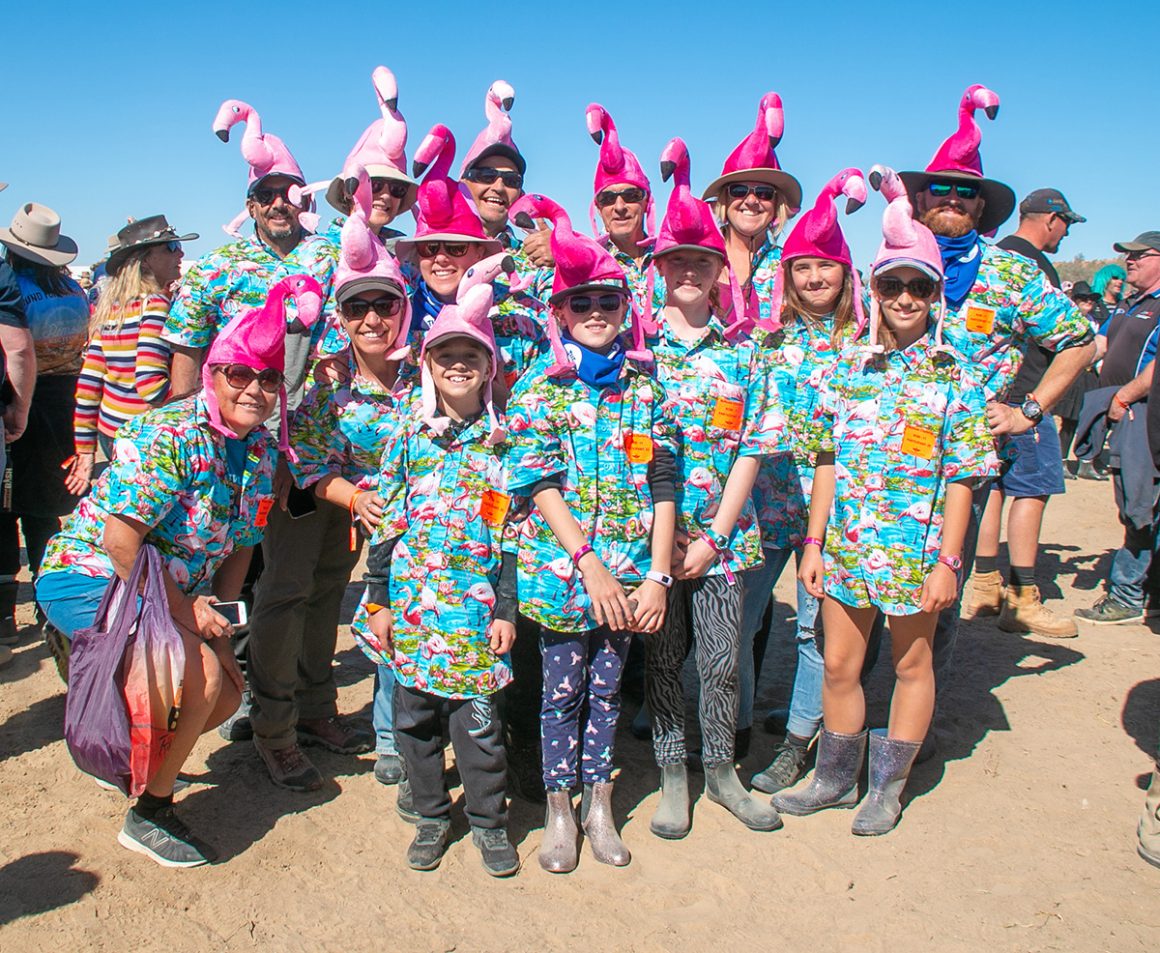 Due to the current situation regarding travel and possible change in quarantine restrictions due to COVID 19 New Zealand based performer Tim Finn has made the tough decision to withdraw from performing at the Big Red Bash as well and the sister event the Broken Hill Mundi Mundi Bash.
In his absence, ARIA Hall of Fame inductee Russell Morris will be joining fellow Australian music legends on the festival line-up, as well as at the Broken Hill Mundi Mundi Bash.
The all-ages outback festival will be staged on the striking red sands of Queensland's Simpson Desert, in front of 'Big Red' – a 40-metre high sand dune that provides a spectacular natural amphitheatre setting not found anywhere else in the world.
The event has had all Covid Plans approved by Queensland Health, and the 10,000 capacity event will be staged on a massive 1.3 million square metre open-air site enabling the festival to easily accommodate Covid safe rules.
For more information about the Big Red Bash visit www.bigredbash.com.au
More reading: What cheeses me off? Our attitude towards speed limits.