There is no law in this country that compels anyone to drive at or beyond the posted speed limit. So why do so many people bully and harass caravanners who are just doing the right thing?
When I'm not writing for RV Daily, I am an administrator on several large caravanning and camping groups on Facebook. If there's one topic of discussion that arises almost every day that I dread the most, it's arguments about towing at the speed limit. More often than not, these topics descend into a slugging match between those who say we should all drive at the posted speed limit and those who don't. At times, these arguments get very heated with insults and threats directed at caravanners who don't drive at the speed limit. If you're a member of these groups, you'll know what I'm talking about.
The reality is the notion that we must all drive at the speed limit or get off the road has no legal basis. There is no law in Australia that compels anyone to drive at the speed limit and any suggestion otherwise is not only wrong; it is downright dangerous. I have said this before and I will say it again. The speed limit is just that. A limit. It is the maximum allowable safe speed for that stretch of road as determined by roads authorities. No one has to drive at that speed. They must not exceed it. Therefore, driving at 90-95kph in a 100kph zone is not illegal and, in fact, it is a perfectly safe practice, especially if you're towing a large caravan.
There is this common misconception that by driving slower than other traffic, you somehow become a hazard on the road and can cause accidents. Let me tell you something. If you get frustrated by a slower driver on the road, be they towing a caravan or driving any other vehicle, and you lose your patience, attempt to overtake the slower vehicle and have an accident, claiming the 'caravanner made me do it' will not wash in court.
20 years ago, the Victorian Transport Accident Commission (TAC) launched its "Wipe off 5" campaign targeting the issue of low-level speeding and dispelling the myth that travelling even a few kilometres over the legal limit is safe and that even a small reduction in speed can make the difference between life and death. According to the TAC, since the Wipe off 5 campaign began, Vic Roads reported a drop in average travel speeds in 60km, 70km and 80 km/h speed zones, so the message had started to get through. It's a pity it hasn't been adopted by other states and territories.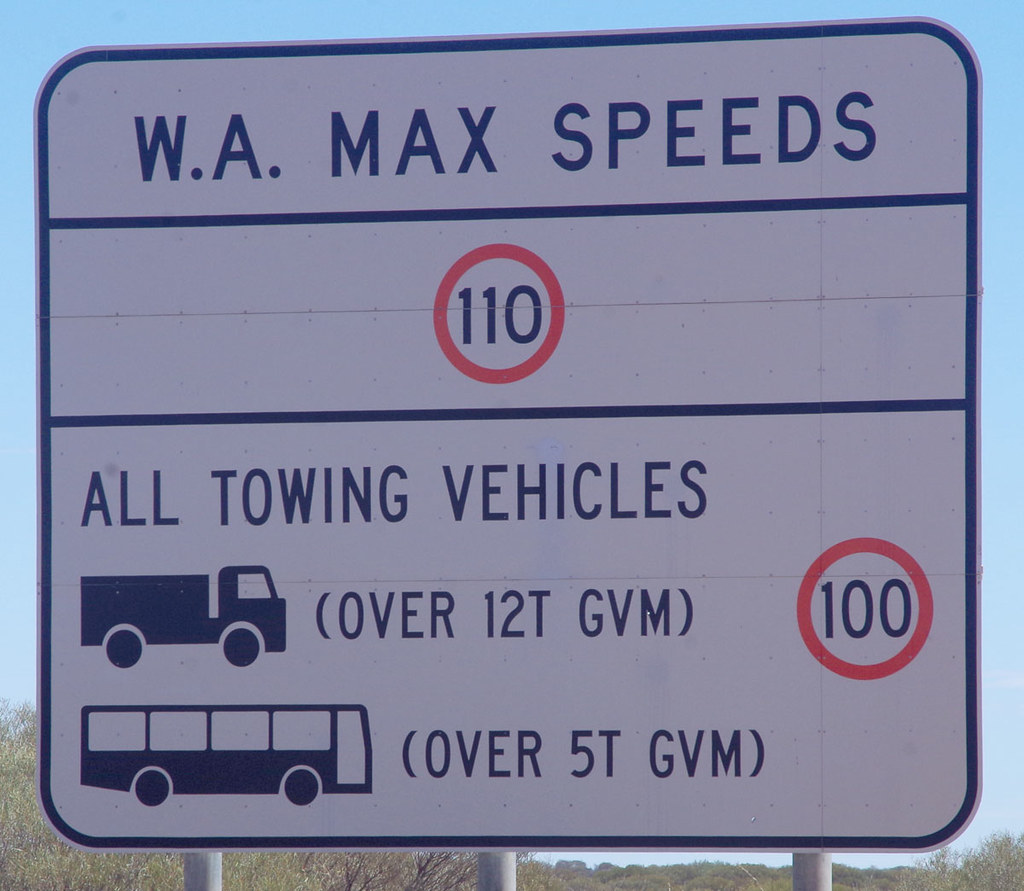 Now, in stating that there is no law to compel you to drive at the speed limit, we do need to acknowledge there is The Australian Road Rule 125 that says you cannot drive so slowly that you become an obstruction to other drivers. However, if you were to be booked for breaching this rule, you would have to be driving very slowly indeed. The rule states:
ROAD SAFETY ROAD RULES 2017 – REG 125
Unreasonably obstructing drivers or pedestrians
(1) A driver must not unreasonably obstruct the path of another driver or a pedestrian.
(2) For this rule, a driver does not unreasonably obstruct the path of another driver or a pedestrian only because—
(a) the driver is stopped in traffic; or
(b) the driver is driving more slowly than other vehicles (unless the driver is driving abnormally slow in the circumstances).
Example of a driver driving abnormally slow
A driver driving at a speed of 20 kilometres per hour on a length of road to which a speed-limit of 80 kilometres per hour applies when there is no reason for the driver to drive at that speed on the length of road.
In other words, you would have to be driving at a speed much lower than 20km/h below the posted speed limit before you would even be considered to be unreasonably obstructing traffic.
If you are still not convinced that driving slightly below the speed limit is a good idea, hop onto the Dash Cam Owners Australia channel on YouTube and just spend a bit of time watching their compilations of what happens on Australia's roads every single day. The number of drivers who simply ignore red lights, plough through stop signs and overtake across double white lines is breathtaking. Some drivers in these videos were able to avoid a crash because they were driving at a speed that gave them enough reaction time to avoid the other vehicle. If those videos don't give you sufficient pause to reconsider your attitude towards speed limits, I don't know what would.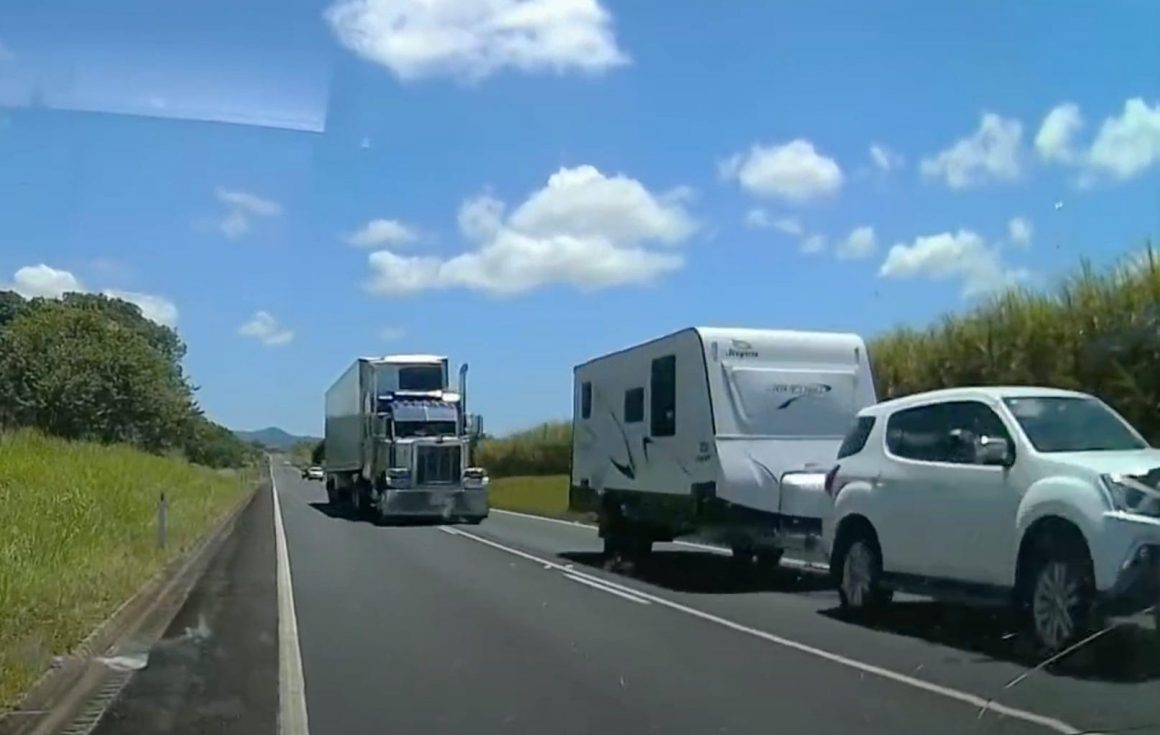 Let's face it. No one wants to be stuck behind a caravan, regardless of what speed they are travelling at. If they are driving at a slightly slower speed than everyone else, they give other drivers a fair opportunity to get past them in a safe manner, without having to resort to exceeding the speed limit. That's on the proviso that the caravanner doesn't speed up at the overtaking opportunity, a practice that I do not condone in any way.
Here's a thought: Why not make a concerted effort to revive the whole Wipe off 5 campaign ourselves. Next time you're trolling through a caravanning Facebook group and you see comments like "Sign says 100 you drive at 100, not 80 or 90 like tools" or "If you can't do the speed limit then stay at home", instead of engaging in an argument, perhaps we could simply reply with #WipeOff5. Hopefully, it will catch on.
Safe travels.
Related reading: Caravanners vs Truckies Part Two: A little communication goes a long way!