With the recent acquisition of Pioneer Campers by Track Trailer, the company has inherited a new South Australian Dealer, The Dirt Off Road Campers.
The multi-award-winning Adelaide Hills business is a specialist off-road retailer and claims to offer a more personalised experience than the bigger caravan yards. This is reflected in their Google reviews, which show consistent service excellence.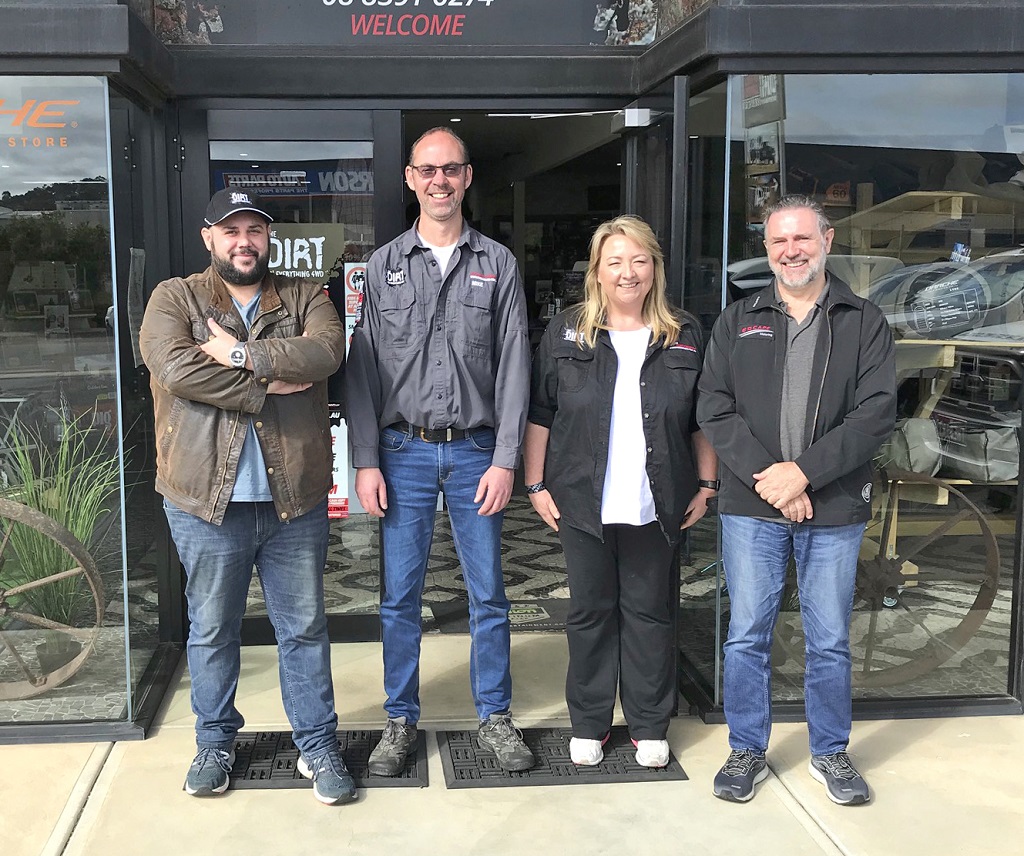 Owners Mike and Anita Pavey (above, Lloyd Waldron, Mike and Anita Pavey, Gerard Waldron) are well-travelled off-road enthusiasts. They've owned a range of Track campers over the years including a Topaz, Tvan and Desert Eagle, so they can talk credibly from their own experience on how to get the best from your Track experience. You can read more about their history with Track here.
The Dirt Off Road Campers offers a great range of camping accessories plus servicing, repairs, wheel alignment, auto electrical work such as fitting brake controllers and Anderson plugs. Finance and camper insurance are also available. Inspections are available seven days by appointment. And if you're looking to buy in the next two months, but don't want to venture out, they may be able to come to you! Some conditions apply, so contact the store to discuss your requirements.
General shop hours are Tuesday to Friday from 9am to 5pm, and Saturday from 9-2pm.
You'll find the Dirt Off Road Campers at 26 Light Crescent, Mount Barker, 5251 (opposite Bursons).
Currently, appointments are recommended.
Phone 08 8391 6274  or click here for more information