Time to get serious – the Retreat gasless caravan takes to the red stuff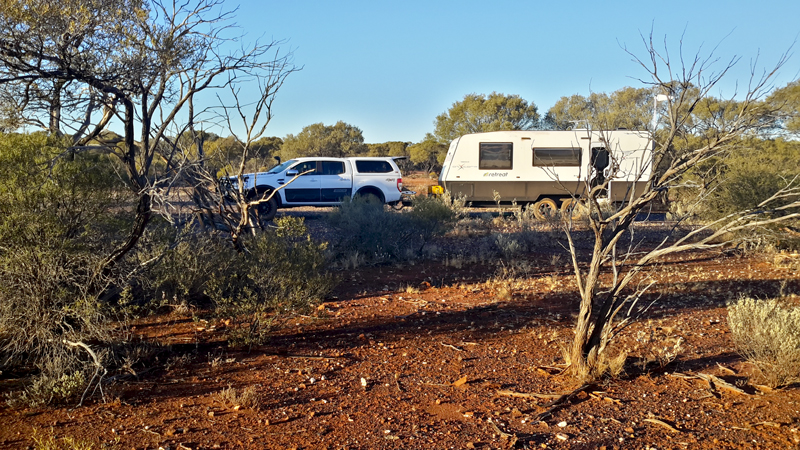 Our intrepid testers hauled the Retreat from Laverton along the Old Laverton Road to the Deep Well area, a favourite spot for some time-out. This road was rough and in very poor condition, which really tested the dirt road driveability of the van.
The weather has been good with sunny days hovering around the 20°C mark. With very chilly mornings, the electric blankets are a welcome way to get a great night's sleep. Of course, the heater on the reverse-cycle unit could be used, although it's not as toasty warm as being in bed with the electric blanket on!
The sun is dipping lower during the day, meaning less battery recovery time. Having said that, the team reported the battery at 78 percent and averaging around 850 watts of solar gain at midday. As the crew hit Laverton for Mother's Day, they met up with the engineering team to carry out extensive tests on the solar system and the electrics; everything was working well and as expected.
The crew will now head north-west towards Geraldton and some sea and salt exposure before they head for the Gibb River area in a couple of weeks. Stay tuned to RV Daily as the electric caravan adventures continue soak up the sun through WA.