Opalite Skoot Caravan recalled due to risk of axle bearings failing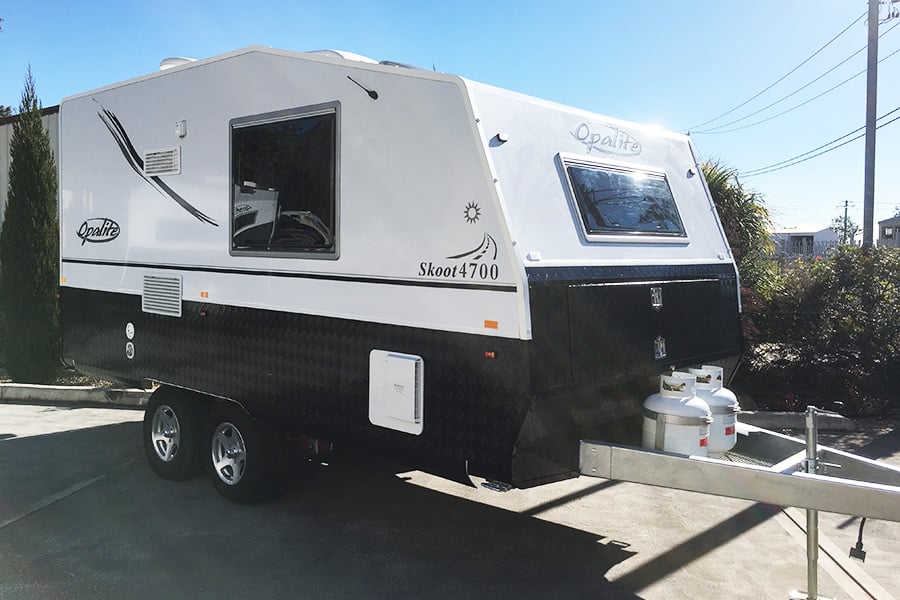 Opalite's Skoot Tandem Caravans have been recalled due to a safety hazard, specifically, the models with independent suspension and gross trailer mass (GTM) rating of 2600kg and above.
Despite being marked with a gross trailer mass (GTM) rating of 2600kg or above, the axle bearings on the affected Skoot vans are unable to support a GTM in excess of 2500kg. If the caravan reaches a GTM in excess of 2500kg, there is the risk of the axle bearings failing and the wheels dislocating, which, as you can imagine, has the potential to cause a serious accident and poses a major safety risk to the driver, passengers and other road users.
If you own an affected van, you will need to contact your local Opalite Caravans dealer to arrange for replacement control arm hubs and bearings to be installed. In the meantime, to err on the side of caution, you should either stop using your caravan altogether, or at the very least avoid overloading it (in excess of 2500kg) until repairs have been carried out.
For more information or to arrange repairs, contact Opalite Caravans on 0484 001 002 or email info@opalite.com.au
For more information on the recall from ACCC, click here.