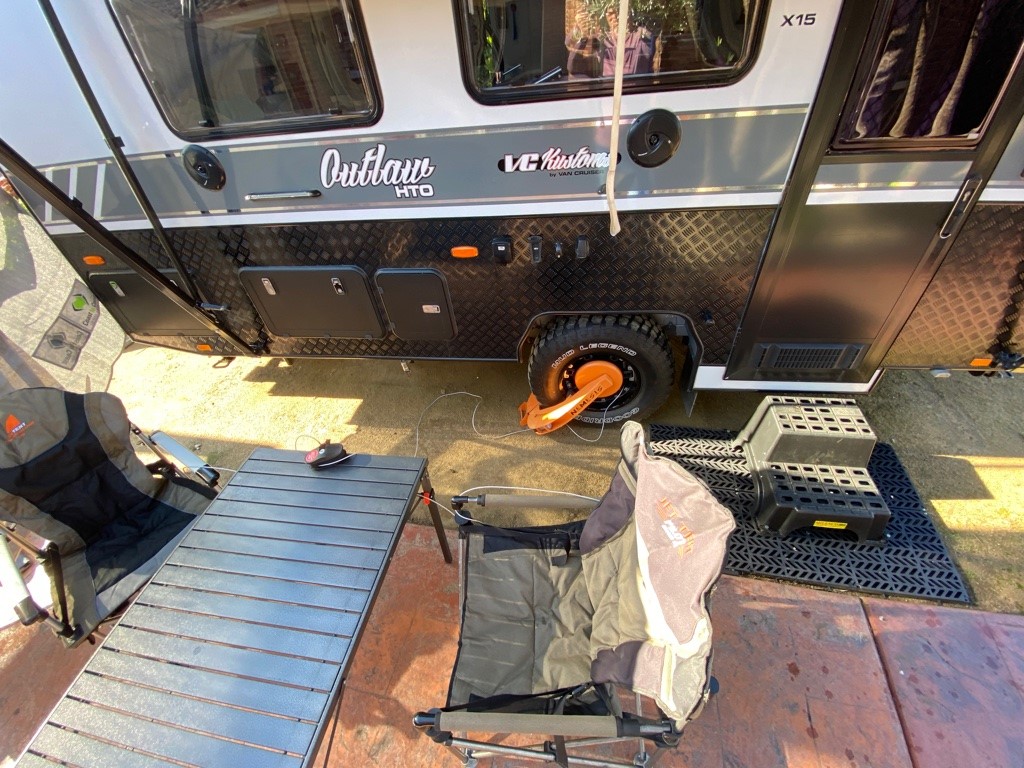 As we prepare to head off into the great unknown, many travellers worry about how to secure their hard-earned caravan and camping goodies. With these free top 12 caravan security tips, you can steal some peace of mind
Let me start by saying no security measure is entirely foolproof, however, the harder we make it for someone to steal our stuff, the more they'll look at other peoples' easier options. Talk to your insurance company too, our insurer gives us a discount for using security measures, so they must be somewhat effective.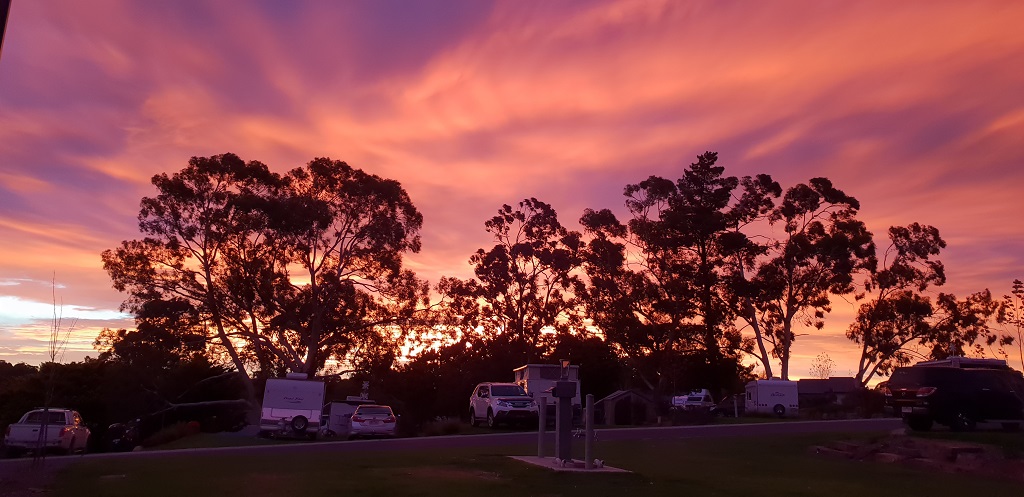 1. The Vibe!
Whether staying in paid or freedom camping, some places have a much safer feel than others. Talk to the locals at servos, information centres and business owners and find out how secure the area is. Be mindful of location advice you receive on social media, as always, it's not the most reliable. And if one or two comments jar with the majority then it's likely security issues are the exception not the rule. Wherever we are, we don't always secure all our items, but in some places, nothing is left unsecured!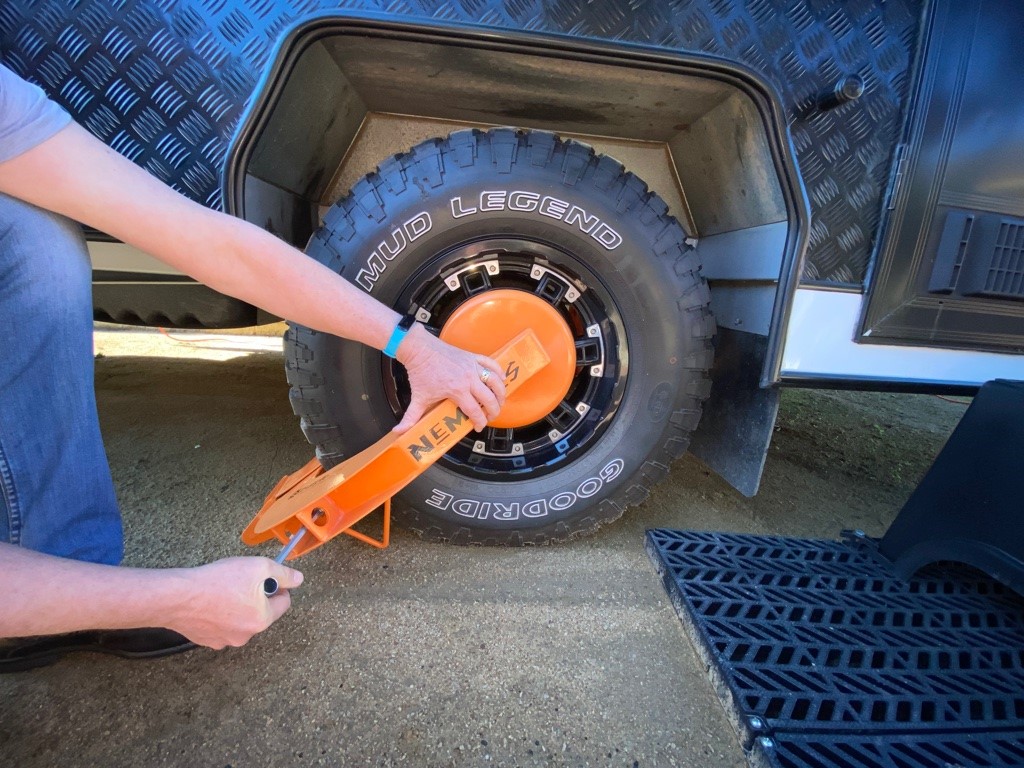 2. Wheel clamps
It's worth noting that all the wheel clamps available will add weight to your van when travelling, but all will also deter thieves. We chose a Purpleline Nemesis for our off-road van. The first part clamps around the wheel, with an adjustable bolt fastener. Next, a wheel nut cover is fastened to the wheel clamp, and finally a lockable cover over both fastening points. It's fiddly to put on, be we rest assured that the van is much harder to tow away. Make sure you know what size wheels your clamp will fit before buying.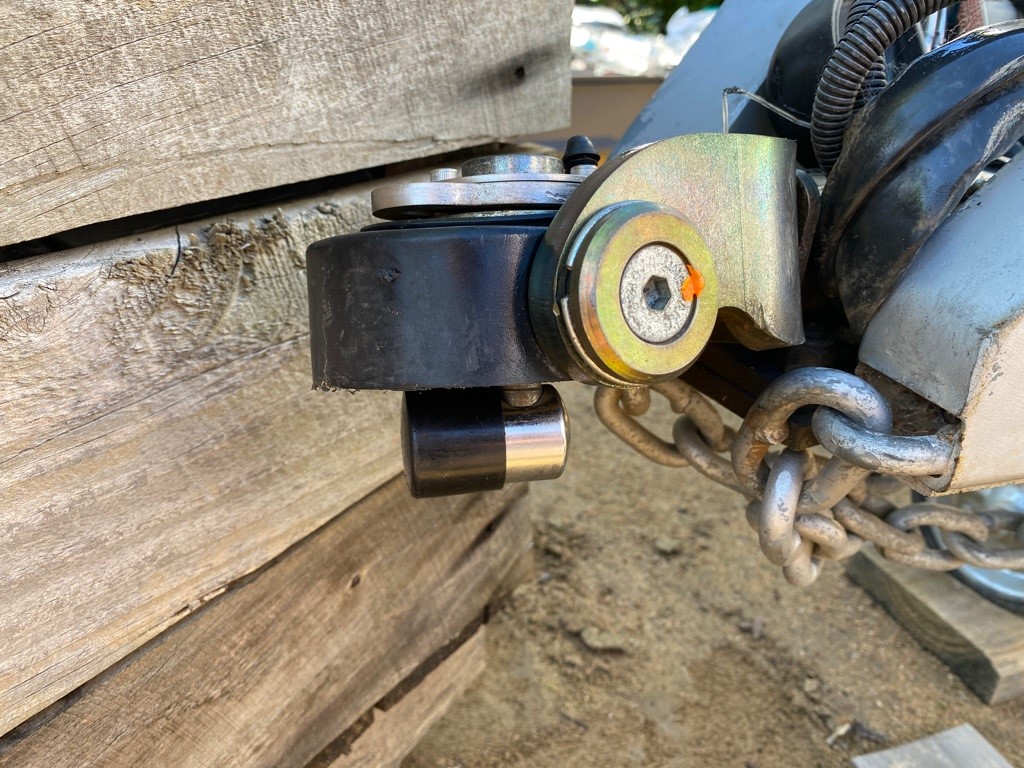 3. Hitch lock
Hitch locks add another level of simple security for your van. We have a Cruisemaster DO35 hitch so purchased a DO35 hitch pin lock. A simple pin drops into the hole and a lock is secured to the base of the pin. We also have a simple trailer coupling lock for a box trailer at home. There are a wide variety of hitch locks available, though we tend to favour those that don't utilise a padlock, as they are to easy to cut with bolt cutters.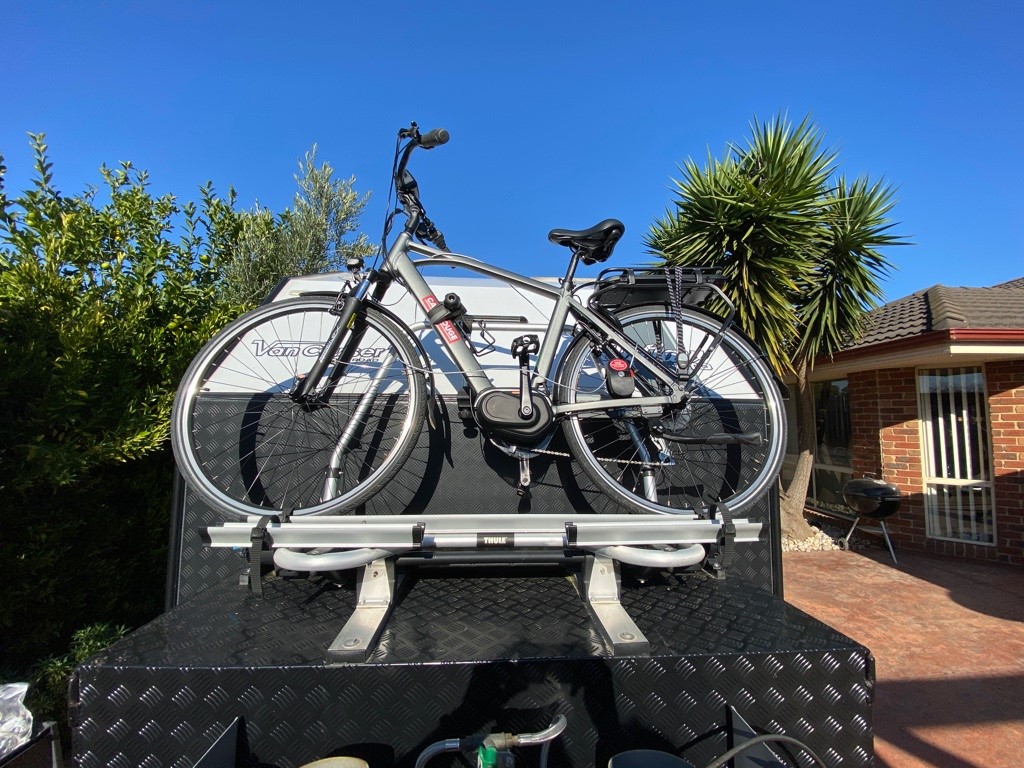 4. Security cables
We secure loose items at our campsite with a variety of tamper-proof 120dB alarm cables. They're readily available now through camping stores, 4WD parts stockists and even Bunnings. We use a shorter two-metre cable to secure our bikes, either to the bike rack or the van chassis, and a 10m cable to secure other loose items like tables, chairs, generator or fridge to the chassis of the van. Believe me, if anyone tries cutting the cable or fiddling with the lock, the 120dB alarm will deafen them and let anyone within cooee know they're up to no good.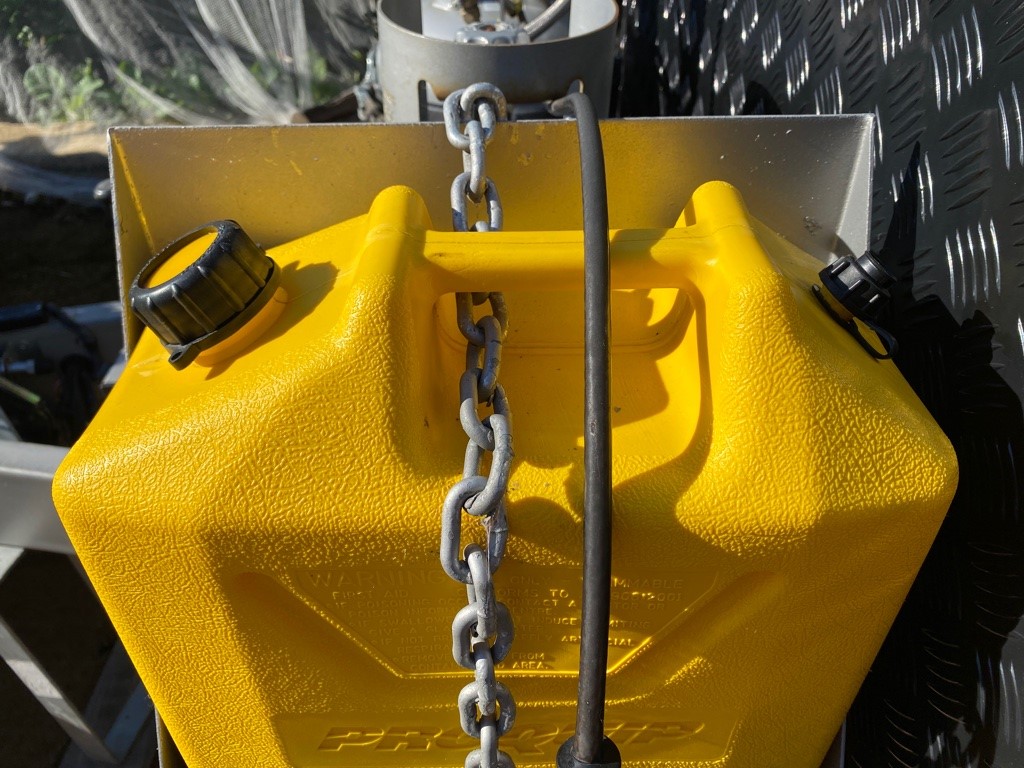 5. Jerry cans and gas cylinders
No this won't stop ferals siphoning fuel but will stop the whole cans from being pinched. We have a cable fed across both jerry cans and gas bottles on our van, and that secures to chain at either end with heavy-duty padlocks. It's not perfect, but a very good deterrent.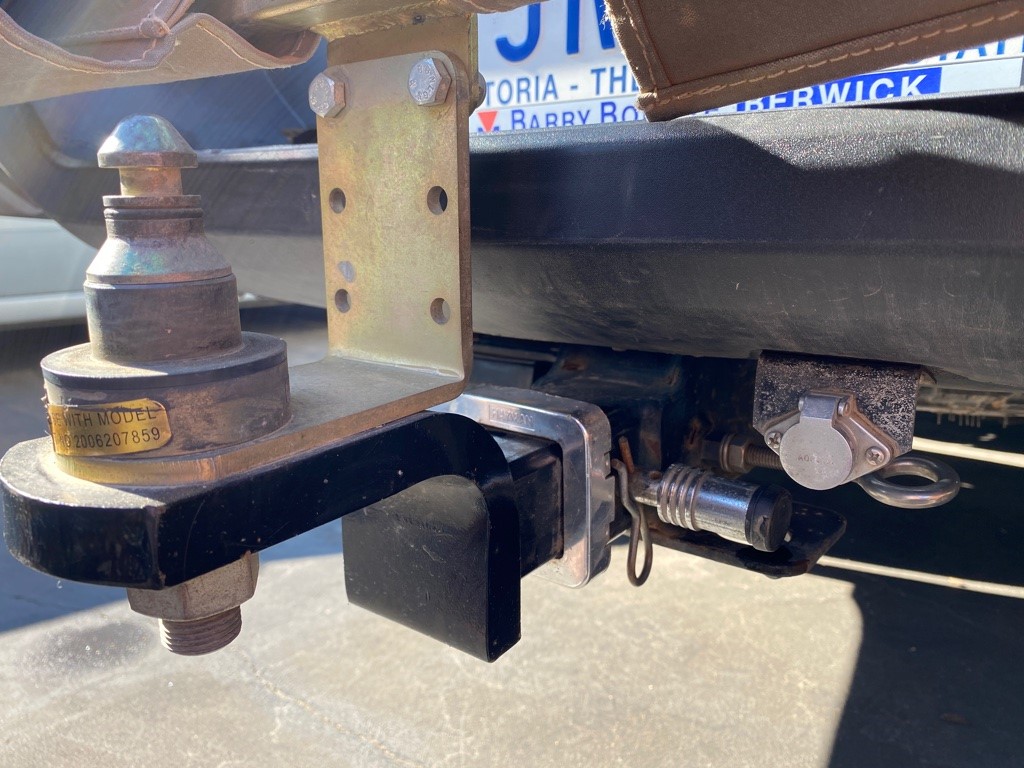 6. Car hitch pin lock
You'll hear horror stories of how the hitch pin and/or hitch was stolen from someone's car. The easy way to deter thieves is to use a locking hitch pin. It is first secured in place with a pin and then secured with a locking fastener at the end of the pin.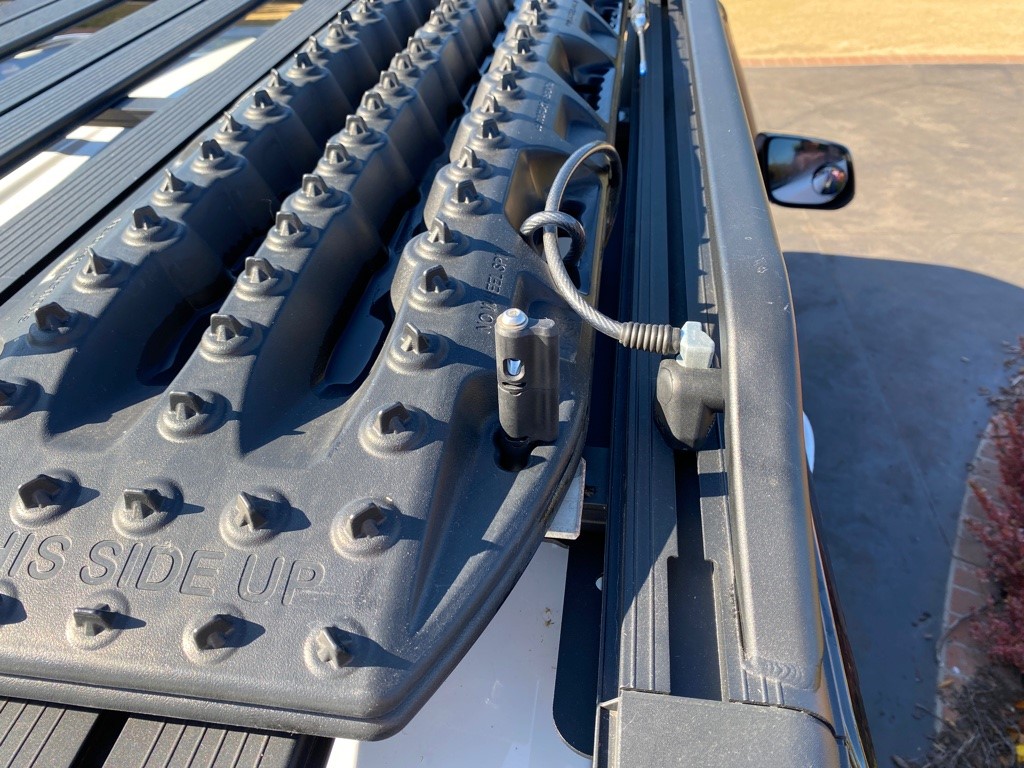 7. Recovery tracks
These are an easy target for would-be thieves if not secured. We have two security devices fitted. The first is the genuine Maxtrax security pins with which to fasten your boards to the vehicle. We also have a Rhino locking cable, which can also be used for other items on a Rhino roof rack. There are variations to suit your brand of recovery boards.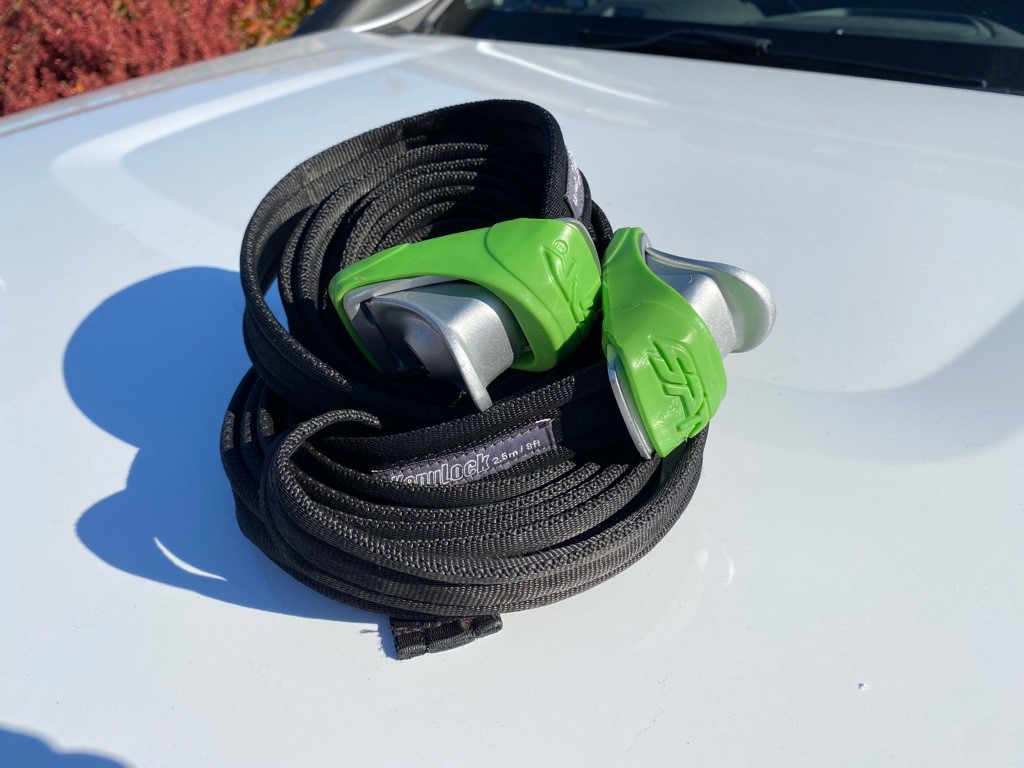 8. Kanulok cables
We often take a Porta-Bote on our roof rack. Others may carry kayaks or moulded plastic boxes on their roof. Whatever it is, these Kanulock straps come in a variety of lengths. They are reinforced with stainless steel cables and serve a double function as a cam buckle fastening strap.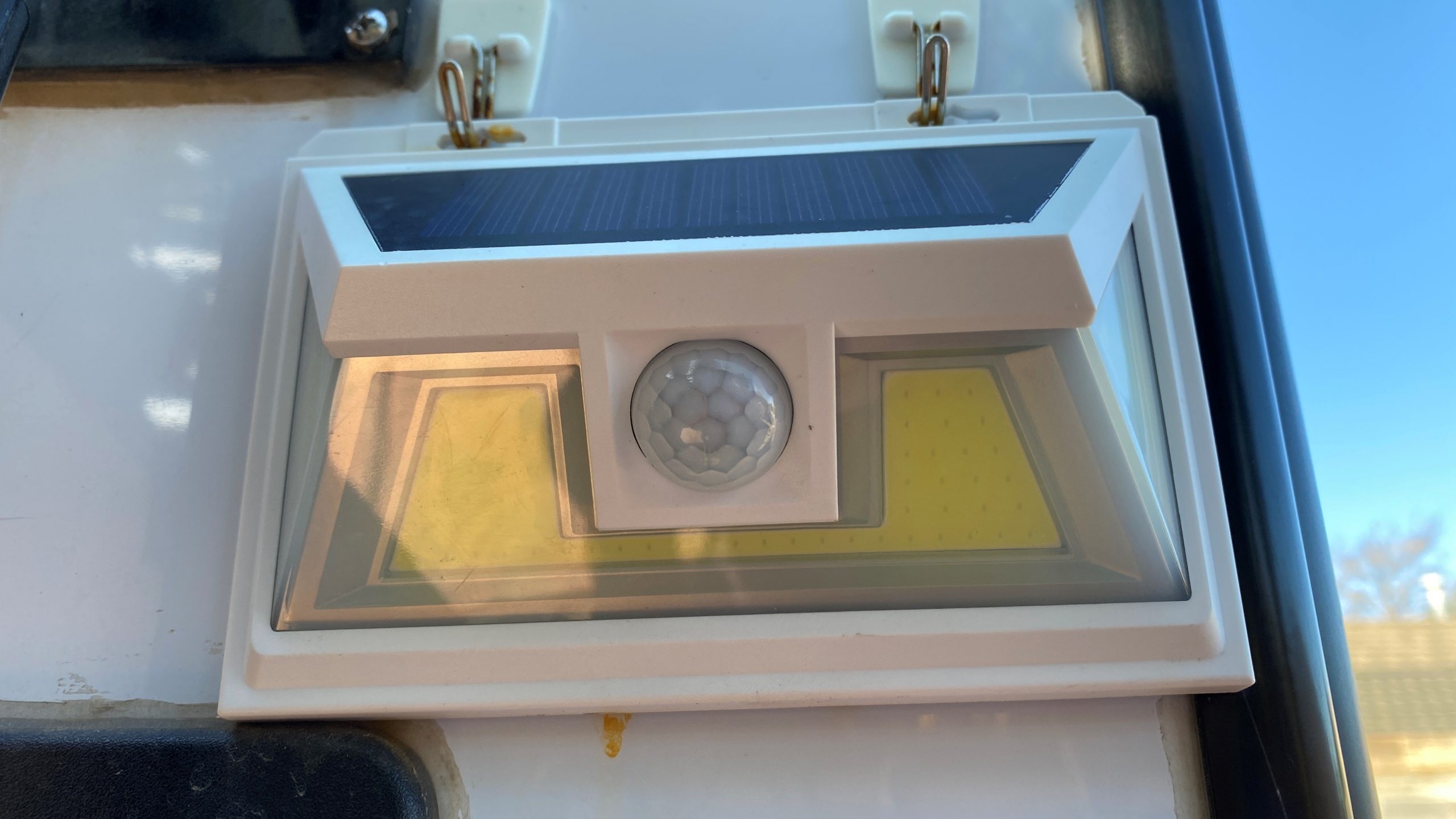 9. Sensor light
Our van came with plenty of lighting, but we also found we needed a sensor light. It's great to be able to see the van door lock when returning in the dark, and also to light the area and see if anyone is skulking around. We found a cheap, solar-powered sensor light at Bunnings and mount it on the van with two 3M removable hooks when we camp (or at home).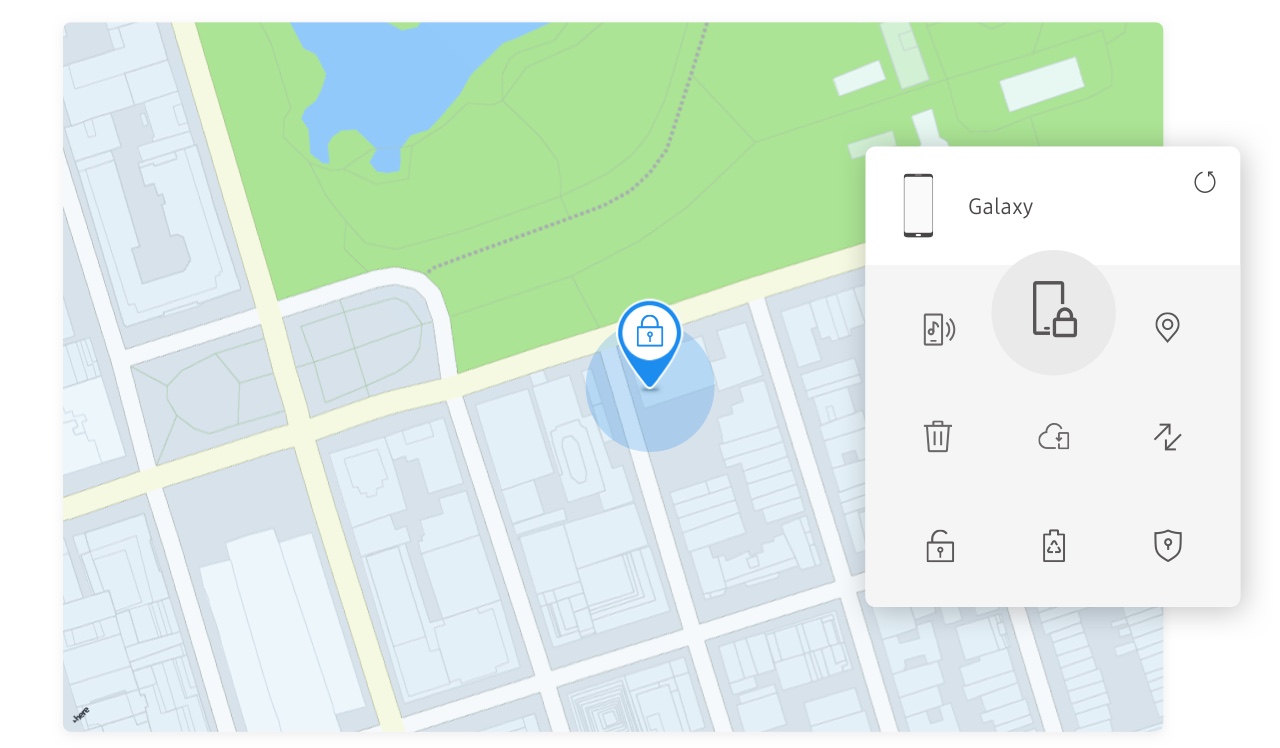 10. Smartphone
We have an old iPhone, which is activated to the Find my Phone function. We leave it powered via a USB charger, hidden, and installed with a cheap yearly SIM. While not as fancy as some of the dedicated caravan security systems, it is an easy and cost-effective way to try to find the van if stolen.
11. Don't make it easy!
Make sure you hide valuables out of sight. Make sure the computer, camera and wallet are not visible and not near the entrance of the van or door of the car. Even better, install a small safe in a location out of sight, and use it.
12. Keys
We know it's easy for you to have your spare keys just inside the van door. An opportunist thief can walk past and avail themselves of them then take the opportunity to clean you out when you're off sightseeing. Make sure your spare keys are harder to reach.
Conclusion
There are a plethora of new caravan security options available; among them is a solar-powered 4G camera system that allows you to see what's going on around your van via your phone, as well as caravan immobilisers. We've used what is effective and easy for us at a cost we're willing to pay. Ultimately, we ensure we use security as we feel it's needed and maintain comprehensive caravan and contents insurance.
Whatever you decide to do, trust your gut instinct when you camp somewhere. Remember, asking your neighbours to watch your stuff when you're off sightseeing isn't always effective as some other campers haven't the same enthusiasm for your stuff as you do, or they could and leave with it while your out and about! Enjoy your travels without losing your hard-won camping comforts. Let us know your security tips in the comments below.
Words and images Korker Adventures