The Online Campsite Booking Fail: Why is doesn't work for many Aussie travellers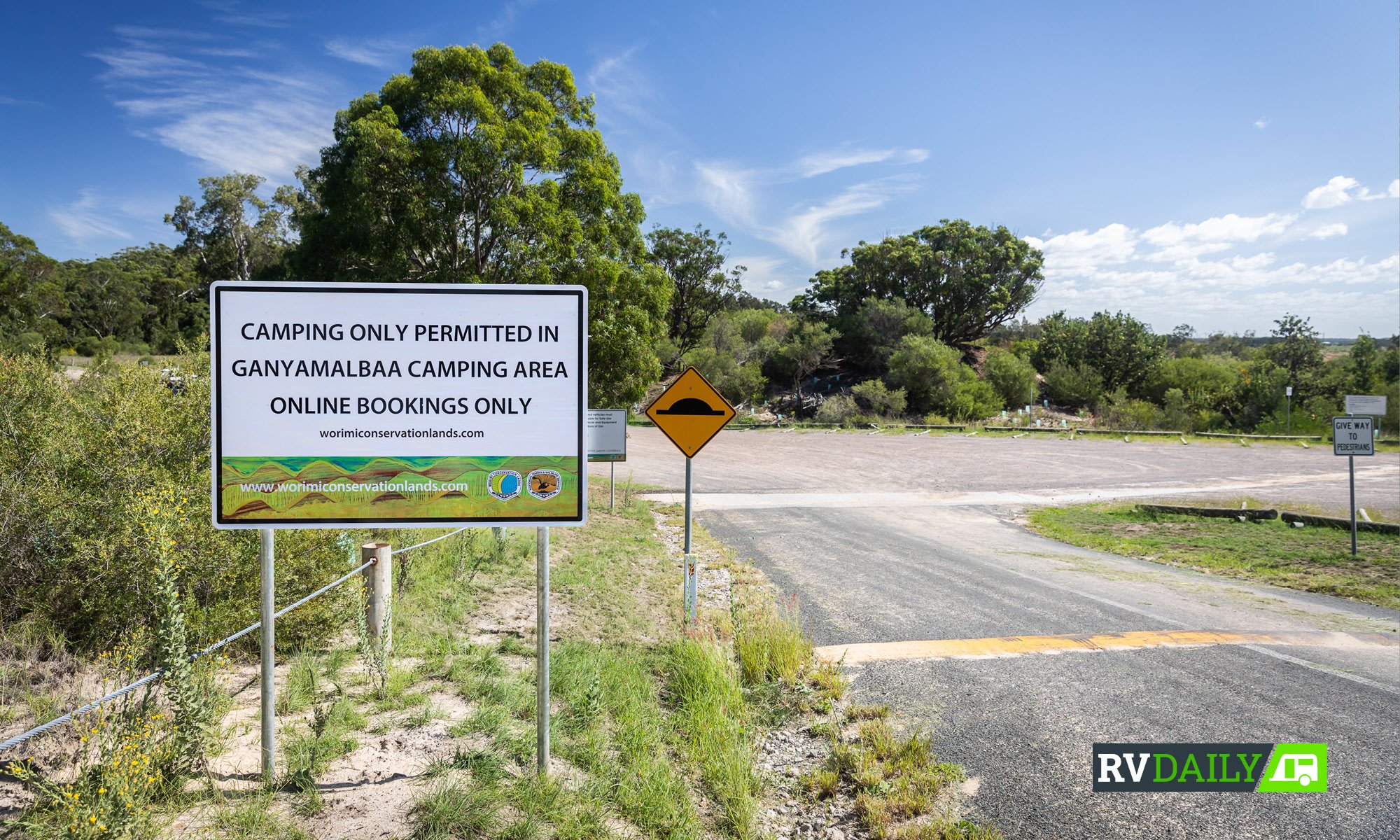 By upping the automation, have the national park agencies added just another level of stress to what should be a stress release?
THE PROBLEM
Just about everything we do now has an 'online' aspect to it. The magazine you're reading is of the online-only variety, so this writer does feel a touch silly up here on his soapbox. But is there somewhere we should draw the line?
Booking campsites online via the various national park websites has become the norm, although there are few places that still have the old 'honesty box'. Fewer still have free-range camping. The majority of national parks are now moving toward specific, numbered campsites, and you're required to book online.
Where this becomes a problem, is should you book online and arrive at the site at, say, 10pm, there may well be someone that has just decided to pull up in your booked spot. On the other side of the coin, should you arrive without first checking if you need to book online, you may turn up to a bunch of numbered campsites, and don't want to take someone else's spot, or have a rather unhappy camper asking you to move out of their spot well after dark.
Finding the specific campsite that you have been going to for years on end on a website can get frustrating too. Especially when the only way you know how to describe 'your spot' is: "Down Johns road three kilometres, take your second left, third right, and it's the one up by the little hill overlooking the spot where the river switches back on itself". Sure, there are rather basic mud-maps on the national park sites, but often it's hard to be precise.
THE DIFFERENCES
As you'd expect, the states vary in their approach to booking systems and camping arrangements. For example, in New South Wales, most of their booking systems are for numbered, bollarded campsites. Especially so for those nearer to civilisation.
To book, you will need to know specific camp area names, and how the numbered sites are situated to get a 'good one'. More importantly, you may well inadvertently book right on top of a site booked by 10 screaming teenagers, while the rest of the area is empty. You then don't have the option to move to a different numbered site once you get there for all the reasons described earlier.
Queensland, on the other hand, has more 'free-range' style camping (think Fraser Island), where you book into a specific zone. There are still numbered sites like New South Wales, however, this is generally for areas closer to Brisbane and overly popular spots such as Bribie or Moreton Islands. This offers the ability to move within that specific zone as you please, however for first-timers, it can be less than ideal.
THE FAILURES
There are a few ways in which the online booking system can and has fallen over.
Allocated vs Free-range camping
More national parks are moving to an allocated campsite model with the online booking system. This limits how many folks can camp in one place at any given time, which makes your booked site your own. This, however, forces people on top of one another, and puts a lot of stress on the environment in one specific area.
Plus, there may be 50 allocated areas, and unbeknownst to you when you've booked, you've booked next to the only other people in the whole area for a week, leaving the other 48 sites empty, and you looking like a schmuck. If you're cluey, you'll be able to find what's booked and what's not on the website, so you can get a pretty good idea of where other folks are camped; some may not be as cluey as you though – I was one of those.
First come, first served … kind of 
Insofar as the online booking systems go, with unallocated areas, they have a set number of people allowed to camp there. As an example, Teewah Beach in the Great Sandy National Park has a limit of some 2200 people in the beach camping area.
Believe you me, when the area is at capacity, you have to pack in like sardines, but say you book the area, and are number 2199 to arrive to set up camp, you're stuck with that booking and trying to find a spot to slide in edgeways.
Say for example Fig Tree camping area just a kilometre away is a lot quieter, you'll need to rebook, and pay again. It's less than ideal if you're not able to get in early and nab a spot – and that's based on being able to get phone reception to book online. Hot tip: Teewah Beach has bugger-all phone reception.
Unknown areas; the explorer's issue
But what happens if you've never been to a specific area, and you're unsure where you want to camp? Take for example my first trip out to Fraser Island. Sure, I'd seen plenty of pictures, and had a pretty good idea of where the better half and I wanted to go, so we booked the eastern beach for the five days we were there; great fishing and quick day-treks aplenty.
The weather turned on our second night, and it was blowing in from the south-east. The ideal spot (aside from heading over to the western side of the island), was further north around Indian Head. We ended up moving up there as we were just about being blown off the island and spent the rest of our stay there too.
On the second night up north, we had the local ranger stop by for a chin-wag and to check our permits. Said ranger advised us that we shouldn't be camped where we were, and that our permit was for further south. He let us off with a mild warning, that had it been busier, he would have fined us for being in the wrong zone, however understood the issues with booking online for a week and having the weather turn. Suffice to say, for our next trip we booked a night at a time, when we found phone reception.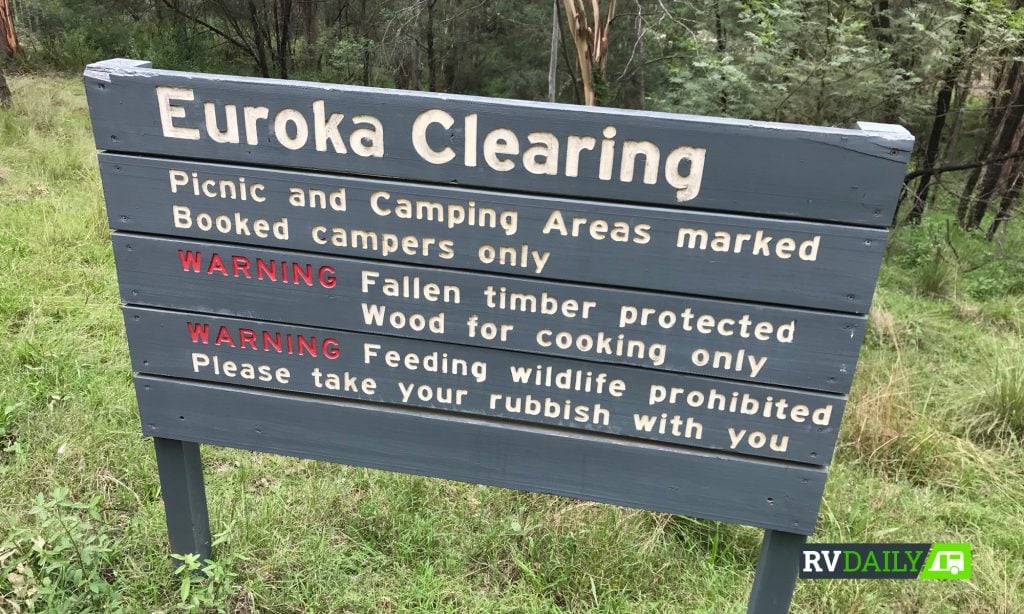 Reception? What reception?
If you book your sites piecemeal as you travel, like I do, then you need to have phone reception. My last trip on Fraser, we booked one night at a time, after learning our lesson previously. However, while travelling the vast island, we had to keep one eye on the phone for a smidge of reception to know where to come back to, to book a site. Not ideal, especially as some parts of the island you have to come way back out to the beach or a high point to get said reception. On our Fraser trip, Eurong Resort ended up being the best place for us to get any kind of signal.
Flexibility
Our final concern is the lack of flexibility. Once you've booked a site, come crowds or high water, that's where you're booked. There is no facility across any of the national park websites to be able to change your location or booking once you're there. Should you have medical issues, or the kids have an emergency, you just have to up and leave, forfeiting whatever you've paid for your site.
In peak times, this will also leave a site booked empty, whereas if you'd been able to get a refund and cancellation, someone else could have slotted into your spot. Some states offer a cancellation refund, so long as you cancel more than 14 days out from the reservation, and the cancellation is made over the phone. Once you're less than two weeks out, you can cancel it, but get no refund.
STATE BY STATE
New South Wales
In NSW, most parks are either booked online or have a full-time caretaker/ranger. There is the odd place like Pebbly Beach that still have the honesty box of old, but the ranger will turn up most afternoons to check you've paid.
Queensland
Queensland has gone a long way towards online booking – but its system is easy to use, and intuitive. Should you head further afield, out west or far north, you'll find either free camping, or the odd honesty box.
Victoria
Victoria has places where there are no camp fees; in the High Country you can camp for free, so you're right to set up shop wherever you're allowed. We've not been able to find anywhere in Vic that has the honesty box system – any areas that require payment, must be done so online, or over the phone – if you know of any, let us know!
Tasmania
Tassie, along with the NT, is the last place without any online bookings for their national parks. To book in Tassie, you'll need to front up to the local visitors or Parks and Wildlife Service Centre, and book and pay for where you want to stay. There is, however, plenty of info online for what each park offers and its attractions.
South Australia
South Oz has gone the same way as Queensland, NSW and Victoria, except that there are no honesty boxes anymore. All permits, whether access, or camping, must be paid for in advance. They make a rather firm point of it on the Parks SA website; there is no more 'pay-at-the-gate' anywhere in SA.
Northern Territory
Aside from Tassie, it seems as though the NT is the last place in Australia without online bookings. Every site has an honesty box; however, some areas require permits to be obtained before you're able to access them. For those areas that you're able to travel and see without permit, there are different campsite categories that attract different fees.
Western Australia
Western Australia has only recently begun using an online booking system for its national parks, where many of the bigger parks still have an honesty box, or onsite ranger, especially due to the vast countryside and distance between areas in WA.
Australian Capital Territory
Though there are few places to camp in national parks in the ACT, they do offer online bookings, and the website is about as clunky as you'll find. You're able to book online, or directly at the area's visitors centres.