It's never been easier to track your travel miles with Hummingbird's GPS Trailer Odometer so we ask should an odometer be fitted to every caravan?
Have you ever wondered why an instrument for calculating distance is called an odometer? The 'meter' bit is self-explanatory, but the 'odo' … where does that come from? But in this case, I reckon it refers to the 'odd' problem of measuring distance on caravans or trailers. And it's a problem that Hummingbird has addressed with its new GPS Trailer Odometer. In fact, I have always found it odd that something like this isn't installed on all caravans at manufacture.
Do you really know how far your caravan or trailer has travelled? You can't rely on your tow vehicle's odometer, considering all the day trips and shopping excursions away from the van. What about the van's tyres, how far have they gone? How often do you service your van? Well, Hummingbird's odometer will help you keep track of all those things. If you ask me, this little device is a no-brainer – it's small, simple and easy-to-use.
THE FIT
I retro-fitted the Hummingbird GPS Trailer Odometer to our van. I only had a day to do it before we took off on our holiday, so I opted for temporary placement, knowing there'd be more time to sort out a final spot while we were away. The antenna was easy to install; I decided to use an off-the-shelf antenna bracket, drilled a hole or two, and ran the cable (5m) through cupboards.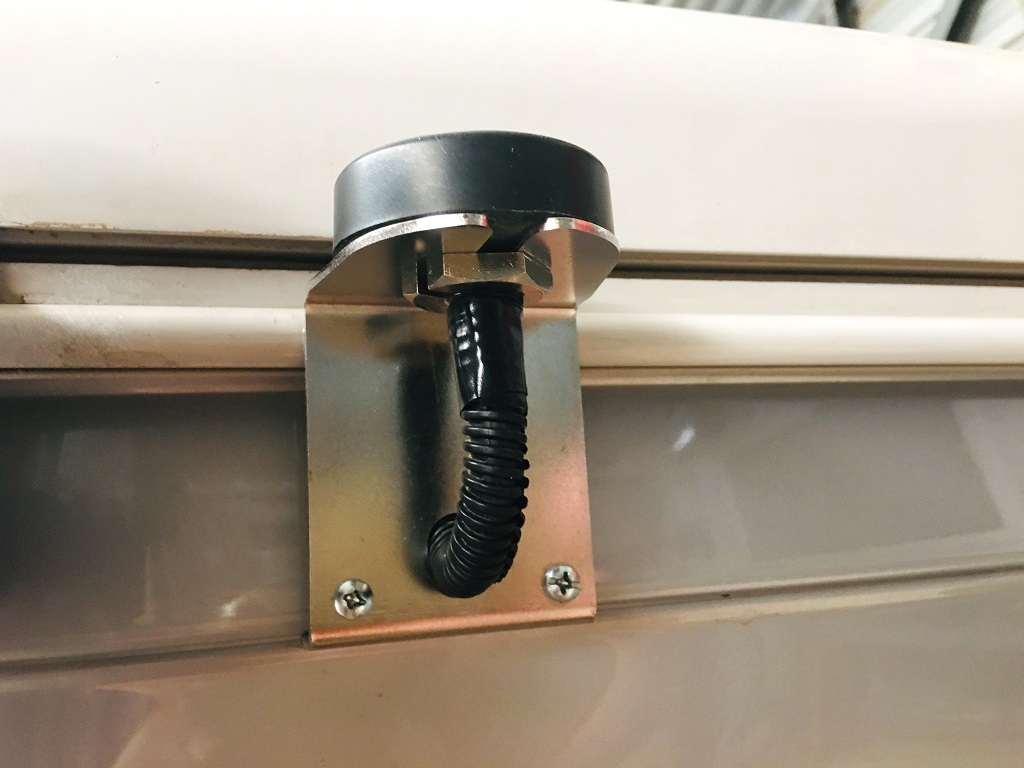 THE SET-UP
It's a straightforward, step-by-step procedure to select mode, service interval, reminder, buzzer, brightness, password, and all the rest of the settings. I kept the 12V cigarette lighter plug for this trip; just pull it out when it's not in use (but remember to plug it back in before you take off). I figure if this was going into a vehicle, it would be powered up with ignition, but in a caravan, I wasn't sure about hard-wiring. I know it's a very small draw on batteries (max 1.2W – 100mA@12V; 50mA@24V), but as the display would be on all the time, it's still a draw, even though a charger or solar panel is attached most of the time, so I'll probably look at power from the tow vehicle when I hook up.
The display can be set up to show different modes. Naturally, the primary one will be the overall distance, but there's an option to have overall and one of the sub-settings displayed. You can have an audible reminder when service is due – distance can be set to either 100km, 500km, 1000km or 10,000km. You can also set it to a date interval, if that's the way you want to roll. We plan to use the extra displays for individual trips, and more accurately monitor new tyre wear, over distance.
We like to get the van serviced every 10,000km, less if we've travelled on a lot of dust and dirt. We normally log all trips, including kilometres, on an Excel spreadsheet. We have to work out both the van's overall kilometres and individual trip distance, but once again, that is based on the vehicle's odometer. Considering our extra exploring, the van itself would have travelled fewer kilometres than our tow vehicle. Fitting the Hummingbird device means we know exactly how far our van has travelled. Plus, it was extremely timely, as we had just had our 10,000km service and were about to head off on holiday to SA's Eyre Peninsula.
THE TEST
During the journey, while the van and vehicle were still coupled, I cross-referenced both odometers, and sure enough, the van's GPS unit matched the vehicle's mechanical version. Overall, we travelled 2290km in the tow vehicle and 1909km with the van in tow.
As I said at the start, installing the odometer at the van's manufacturing stage would have been far better. This would allow for all cabling to be included with all other bits and pieces, plus of course, the trailer's overall kilometres would have been accurately recorded from the beginning.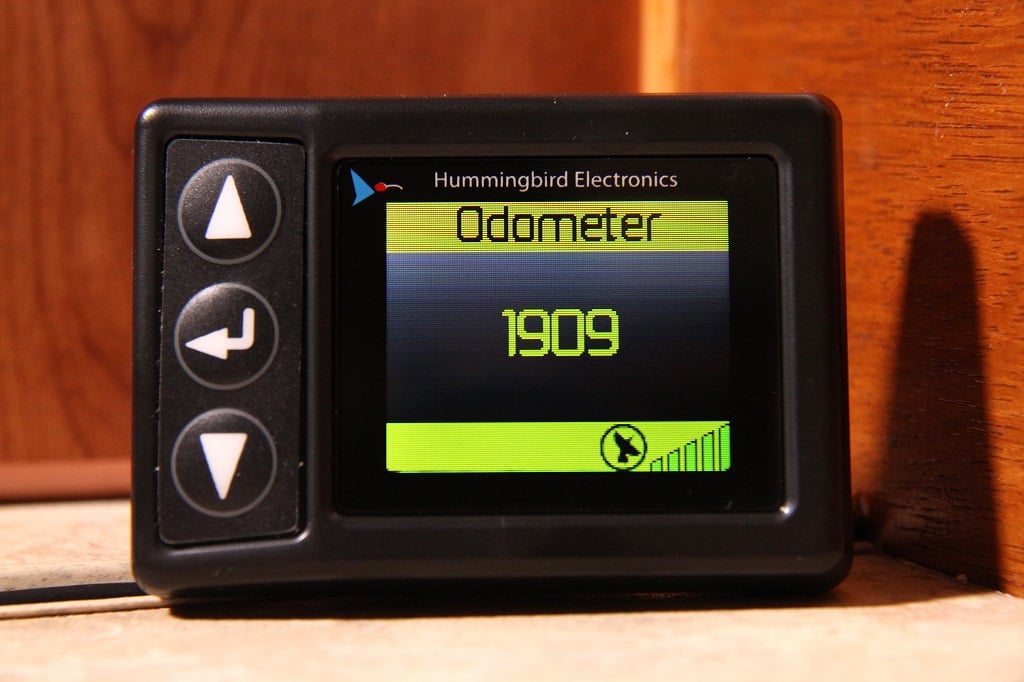 THE VERDICT
Simply a no-brainer and a not so 'od'-ometer for both van manufacturers and regular folks like us to install and use, giving you peace of mind and perhaps re-sale value, as potential owners can be confident of the van's travel history. In our case, the primary purpose will be gauging service intervals and making life easier when noting our travel records.
Hummingbird Electronics is a subsidiary of Redarc, a great Australian company with a great track record. For more information, visit the Hummingbird website
Dimensions (display unit): 70mm W x 50mm H x 18mm D RRP $307
Words and images Andrew Kennedy.