TASMANIA'S HERITAGE HIGHWAY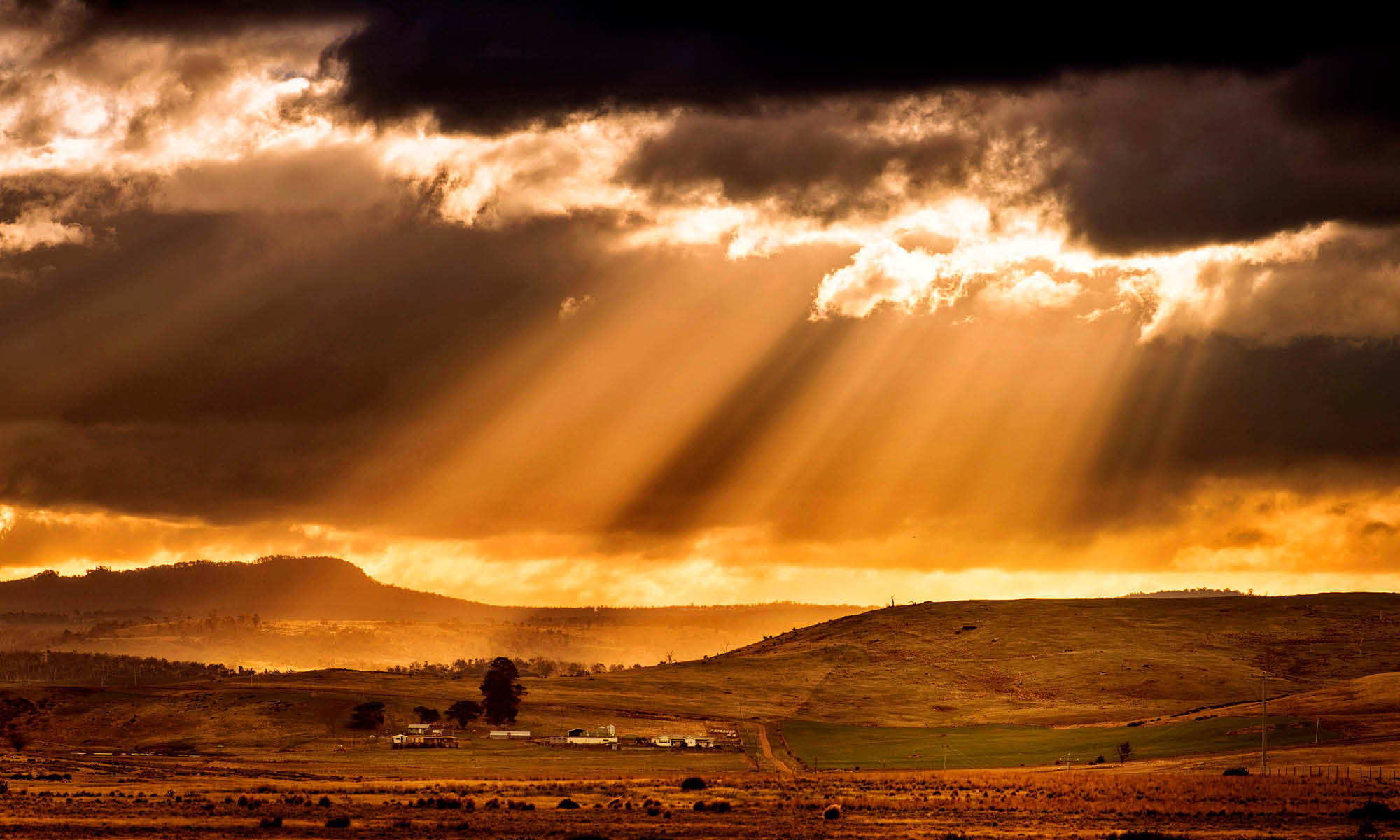 On the trail of Tasmania's unsung bushranger. Cash by name, cash by nature. Martin was an Irish lad who made, bad!
Words & images Jan Hawkins
For images, videos and the full RV Daily experience, read this in our online magazine.
Touring Tasmania is a journey into history and as I am soundly of convict descent, this has given me a lifelong curiosity and awareness for our Aussie Bushrangers and our colonial past. Yep… I even have a few Bushrangers tucked in there too… none too infamous, but certainly interesting.
Ned Kelly, our most well-known Bushranger, was an Aussie; or in the vernacular of our colonial times, he was a currency lad of Irish descent. Ireland it seems managed to produce the most interesting of our Bushrangers. Like most Irishmen I guess they were just that much more… 'individual' in their outlook. To me the most fascinating of our Bushrangers though is Martin Cash, another Irishman.
Travelling along the Heritage Highway from Hobart to Launceston is a wonderful opportunity to delve into our history. Here you can discover heritage hideouts and historic buildings such as the Road Gang Outpost, now crumbling near Jericho. These ruins were once the home-outposts for the colonial convicts, used as a base as they built the foundation for the roads we now travel along.
During the warmer months many of the smaller settlements and towns alongside the Heritage Highway are celebrating the convicts' livelihoods and history, with events born of our past such as we found at Evandale in the north. These are truly the best of the country fairs and well worth seeking out. We spent a glorious day enjoying the olde-time penny-farthing races, clowns, puppet shows and great tucker; and I would recommend checking into the Events Calendar available online on the Discover Tasmania website. Here you can plan your visits and join in the many seasonal activities as you make your way around the beautiful Isle.
Cash and Carry – A History
Martin Cash was one of our more infamous Bushrangers who trod the Heritage Highway.
He originally found himself sentenced to transportation to the penal colony in NSW in 1828 at barely 18 years of age, arriving there aged 20.
His crime was shooting a rival to his youthful affections. He shot the bloke in the shoulder but unfortunately, despite his victim recovering, Martin was by then already tried and convicted. They did commute his death sentence to transportation as a favour, and I don't think they realised at the time just what a favour it was for his descendants.
When he reached Australia he was assigned to work for a Mr Bowman out of Sydney Town. Some of my relatives were also assigned to Mr Bowman at the time, and it was likely here that the younger Martin Cash was taught shepherding by one of my relos who was a farmhands' overseer. Martin went on to become a skilled and valued shepherd and stock rider, but his downfall throughout his life was to be women – those gregarious creatures whom he loved.
After working for his 'ticket of freedom' Martin then got into another unfortunate scrape and, able to travel at the time as a freeman, he hightailed it down to Hobart in 1837. It was here that his trials really began.
Now Martin Cash was a strapping and healthy young man, six foot and then some. He had royal red hair and a pleasing countenance and attitude, which was likely what kept him from the gallows in the end. That he ascribed to the code of the Gentleman Bushrangers, who ranged the bush back in their day, was to prove his salvation.
Australia produced quite a few of these men and a few women of wild colonial fame, and often this was where those legendary Aussie survival bush skills were born… along with our strange admiration for this code of men.
These bushmen were the ilk of Martin Cash and Matthew Brady before him… and so many others of all walks of life and culture, who wished to avoid the gallows but were forced by circumstances into a life of robbery at arms.
Breed Them and Weep
Tasmania was the breeding ground for Bushrangers and Port Arthur was the training school. Tassie was the receiving settlement for so many of our colonial convicts sent from the good old British Isle, so much so that it found itself with a slate of young, strong men and a few women who were just a tad wild. They were identified as the wild colonial boys who ranged the countryside for nearly half a century, along what is now the Heritage Highway in Tasmania. That was until they made their way to the mainland where they joined others also ranging freely. They endeavoured to make a sketchy living; sometimes working in outposts and settlements, sometimes committing robbery at arms along the popular coach tracks and often on the goldfields.
Among these men were two other young lads of my ancestry who ranged from Hobart to Launceston at the same time as Martin did in 1842/43. On being caught, they ended up at the bedevilled penal settlement of Norfolk Island around the 1840s, along with Martin Cash, Larry Kavanage and others – all for second convictions in the colony.
Martin served his time there, and after the convict revolt on the island in 1846 he and others were returned to Tassie when the brutal settlement was once again abandoned. Because of his 'good' character, Martin (like so many others) was allowed to spend the remainder of his years as a family man in Glenorchy just west of Hobart… this despite his notoriety, or perhaps because of it.
Travelling the Bushrangers Highway
For the traveller there is a lot to see in the old colonial towns of stone and brick dotted along the highway. A true gem along this midland stretch is Oatlands. The delightful colonial town has preserved much of its colonial architecture including its wind-driven flour mill, Callington Mill, that still operates today producing some really tasty local ground flours. This centre is also the information centre, and in the same block as the windmill is the town's free camp and travellers' rest area. Be sure to explore the History Rooms near the old windmill and search out such treasures such as Martin Cash's 'wanted' poster and a menagerie of so much history that it will keep you entertained for an hour or more… all for the cost of a coin.
Walking the streets of the lovely colonial towns to be found along the Heritage Highway is an entertainment in itself. Towns such as Richmond, Oatlands, Ross, Campbell Town and others. You will find wonderful cafés, entertaining museums and history rooms and a truly fascinating architecture – including the stone work culverts and wonderful bridges along the way. Discovering this history in the surrounding countryside is a Tassie treasure. From the pinnacle of Port Arthur Penal Settlement near Hobart down to the old convict ruins of workstations near Jericho, you can admire those crumbing walls of rammed earth left baking in fields. Then there is the Female Factory and Assignment Station at Ross, and so much more to be discovered along the way.
A real treasure is the architecture of the colonial bridges. The bridge at Richmond is
the most famous, but the one at Ross holds a wonderful tale of bureaucratic bungling – solved eventually by the ingenuity and skill of two convict stonemasons. You can discover the secrets in the stonemasonry at the Wool Centre in Ross, which is also rewarding to explore.
Tasmania has many treasures in its wildlife – so much of which left the colonial Aussies dumbfounded. Up at the Launceston end and with a slight detour westward via Deloraine, you can discover a hidden delight on a side trip to Mole Creek village. Here you will find the Trowunna Wildlife Park. It conducts the largest and longest-running Tassie devil Conservation and Breeding Program and it's where you can get up-close and personal with the wildlife. There are daily interactive wildlife tours and feeding programs to enjoy. Take along a picnic lunch and enjoy a day among the wallabies, Tassie devils and wombats and their associated menagerie of wildlife… something truly not to be missed!
The Heritage Highway (and all it has to offer) is perhaps the best of touring the Apple Isle.