Edit: Since this story was published, the federal government has announced new guidelines for non-essential travel, so this story may now have to save as research for your next Tassie trip. Stay well!
The Tasmanian State Government has announced that it will force any "non-essential travellers" to the state into a mandatory 14-days self-quarantine period from midnight, March 20, 2020.
Despite the internet news mill reporting otherwise, Tasmania is not closed to all non-essential travellers. You can still travel on the TT-Lines Spirit of Tasmania to the island state with your caravan in tow.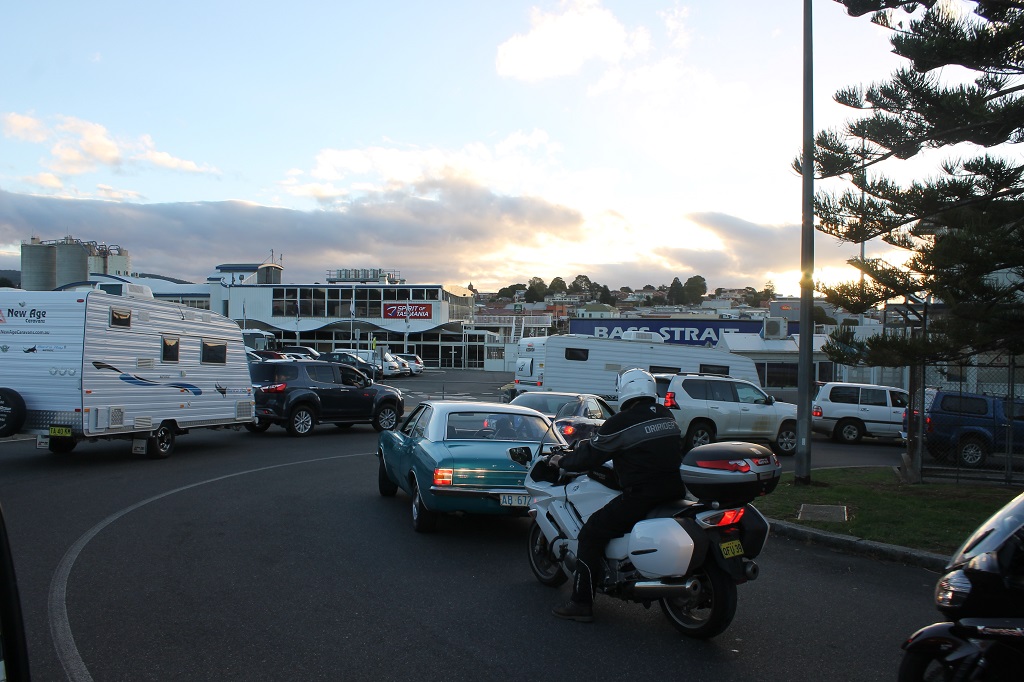 However, there are specific guidelines you must adhere to when travelling down.
Firstly, you must self-quarantine for a period of 14 days from when you arrive. You must not come into contact with anybody else (aside from those travelling with you) for the two-week period. The term (for self-) isolation refers to people who have a communicable disease and need to be isolated from the population.
In clear terms, it means you can't stop for fuel, food, gas bottle refills, or the like. So you will need to be entirely self-sufficient for two weeks. On the fuel point, it's worth noting that there are a handful of attendant-less fuel stops around Tassie that you could potentially use without breaching the state's requirements.
Sadly, or not, depending on your preferred type of travel, you won't be able to attend happy-hour or mingle with other travellers for that two-week period either.
The other requirement is that when you land in Tassie, you must nominate the address at which you will be staying for that two-week period. Discover Tasmania (the state tourism board) told RV Daily that a caravan park is sufficient as an address; however, you must stay there for the entire self-quarantine period.
Should you breach the guidelines, you run the risk of a $16,800 fine or a six-month stay in a Tasmanian gaol. Since the alternative would be to possibly spread the COVID-19 virus throughout Tasmania, and slowing its spread is paramount to us all, that's harsh but fair.
The decision to introduce the border restrictions and quarantine measures comes directly from the Tasmanian Premier, Peter Gutwein, after he declared a state of emergency in Tasmania.
"This is a tough, but necessary decision to flatten the curve, putting Tasmanians' health and wellbeing first.
"The quarantine period will not apply to essential travellers – such as health care workers, emergency workers, defence personnel, air and ship crew, specialists, and essential freight personnel (truck drivers/Spirit freight), and there will be stringent guidelines to manage this," he said.
"Travel restrictions do not apply to Tasmanian residents on our islands, such as King and Flinders, flying into mainland Tasmania. However, they will apply to anyone travelling inbound to the island from mainland Australia including residents returning home to the island. Mainland Australians flying into our islands then onto mainland Tasmania will need to self-quarantine when they arrive.
"All passengers will be screened on arrival and must demonstrate they meet the essential traveller criteria."
Essential goods will continue to flow into Tasmania, and anyone requiring interstate medical assistance will still receive it.
"Freight will continue to come in and out of our state, and with TT-Line having capacity to carry extra freight, Tasmanians can be assured we will have the essential supplies we need," Premier Gutwein said.
"As an island we are well placed to implement these tough restrictions and slowing the spread of Coronavirus will ensure we are better placed to protect all Tasmanians."
Of course, as this is a very fluid situation, we will update travel guides and restrictions as they change.