Sunshine is gold!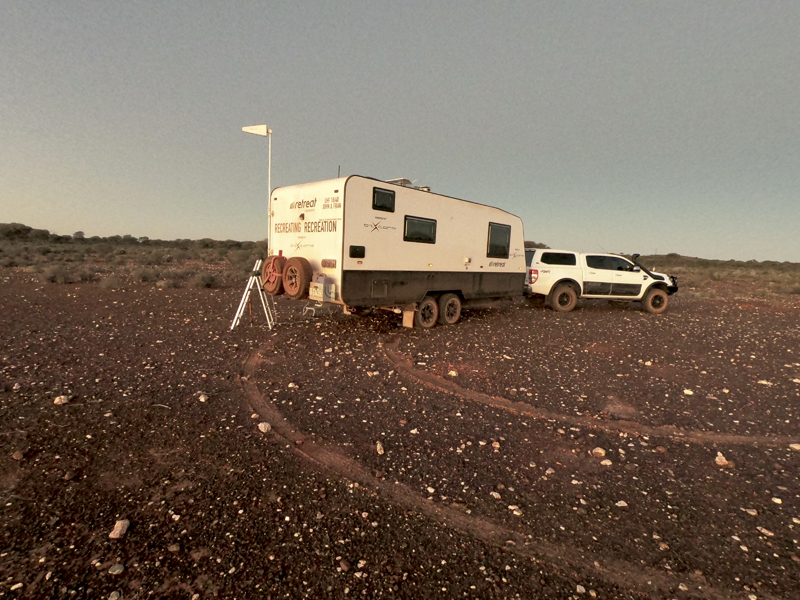 There's a lot of fun to be had by going off grid. Our crew started the week with 56 percent battery charge, and while there's been some cloud, there's been sun, sun, sun!
After heading out from Laverton, and with gold prospecting a passion, the team ended up finding 11 pieces of the precious metal over the week – a great result considering the gold detector needed some repairs. Apart from spending time under the glorious WA sun, there was some work done on the van.
John updated and fine-tuned the liveability of the test van, fitting rails in the shower and both bedroom side cupboards. These are ongoing little mods to make travel more comfortable. Some minor repairs were needed to stop dust coming through the step and securing the fridge front panel, which had slipped down; another easy fix.
John also fitted and tested Cel-fi GO, which works like a charm offering full mobile signal in an area where we could not get a signal in previous years. This just adds to the connectedness for remote travellers.
The week out in the outback gold detecting was successful with some gold, beautiful sunshine daily and also a more relaxed, generator-free experience. Stay tuned to RV Daily as the electric caravan adventures continue through WA.