Starting just under two hours north of Perth in Cervantes and stretching 1,100 kilometres north to Exmouth, the Coral Coast region is a bucket-list road trip destination.
This area is home to many of Western Australia's natural icons, including UNESCO World Heritage-listed Ningaloo Reef and Shark Bay. However, it's not just about what's down in the big blue. Strap on hiking boots to explore ancient formations, visit lunar-like landscapes and don the Akubra for a historic station-stay getaway.
You'll quickly discover it's hardly a place to sit idle. So get ready for a stop/start journey with these seven amazing things to do on your Coral Coast road trip.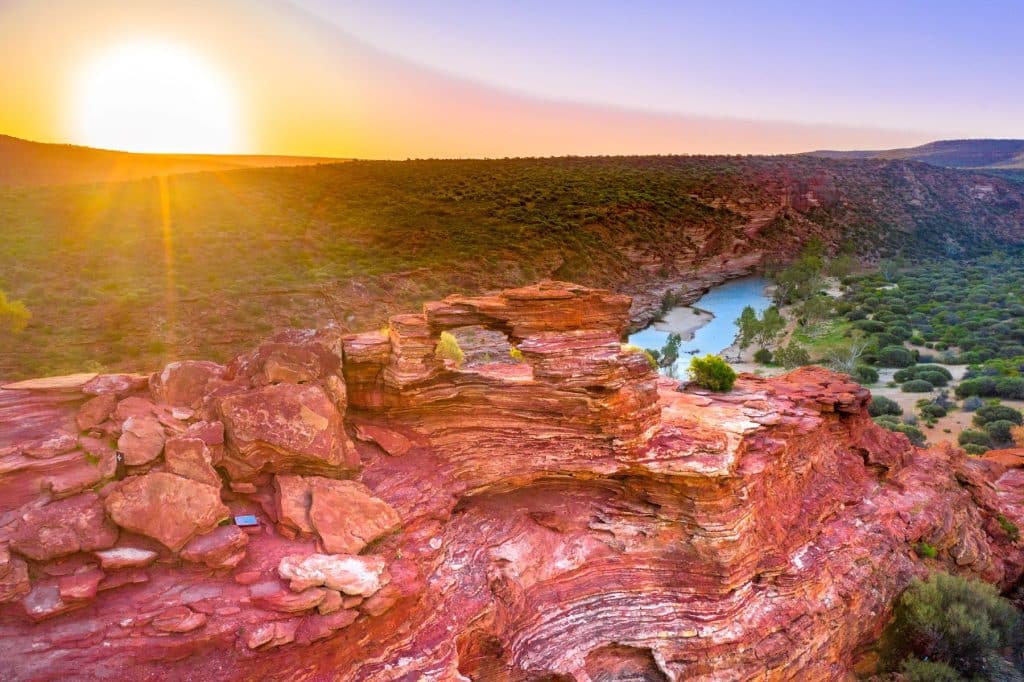 Swim with Australia's 'big three'
In the depths of the Indian Ocean lurks Australia's famed 'big three': manta rays, whale sharks and humpback whales. You can see them all on a Coral Coast road trip!
Both whale sharks and humpback whales flirt with the west coast, migrating north along the Ningaloo Reef annually. Manta rays are found in its waters year-round. Together, the trio of majestic creatures make for an incredible spectacle. Better yet, you can join them at sea.
Tour operators in Coral Bay and Exmouth offer the ultimate snorkel sessions with these ocean giants. If you prefer to stay dry on your Coral Coast road trip, hop on a whale-watching tour or sea safari to observe these creatures in comfort.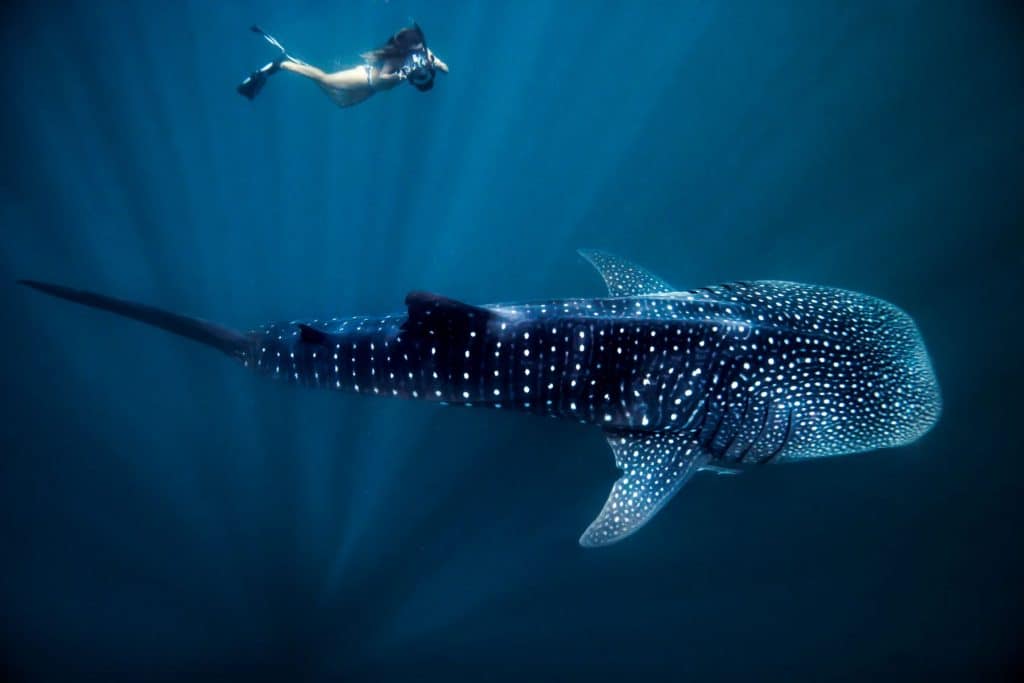 Embrace outback living with a station stay
Get a feel for real outback living by calling one of the many stations home for the night. Dotted in remote locations along the Coral Coast and inland, station stays offer those on a road trip the opportunity to have an authentic experience on a working farm.
Stay only a flipper stride from the underwater playground of Ningaloo Reef at Gnaraloo Station or soak in artesian bore baths under a starry sky at Wooramel Station. Alternatively, explore unique landscapes at a Hamelin Station Stay. Immerse yourself in history, opting to stay in former shearing quarters, cottages, or homesteads available, or camp in one remarkable outback sleepout.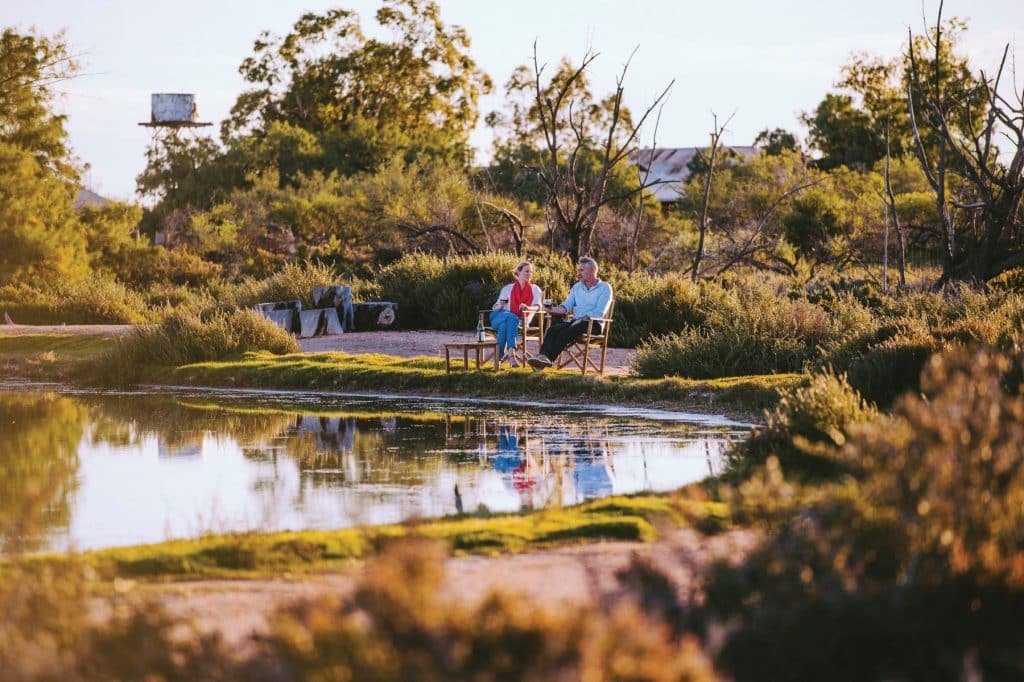 Encounter Shark Bay's natural icons
The things to do in Shark Bay on your Coral Coast road trip may read like a shopping list with the World Heritage-listed destination home to many natural wonders. Feel tiny shells between your toes at Shell Beach. View the world's oldest living fossils, stromatolites, at Hamelin Pool. Watch the moves of the flirtatious Monkey Mia dolphins swimming along the shore. And have an epic topsy-turvy adventure where the desert meets the sea in Francois Peron National Park.
As you can tell, Shark Bay is full of extraordinary adventures. To make the most of this picturesque region, we recommend calling Big Lagoon Campground, located within Francois Peron National Park, the perfect base to explore this colourful cove.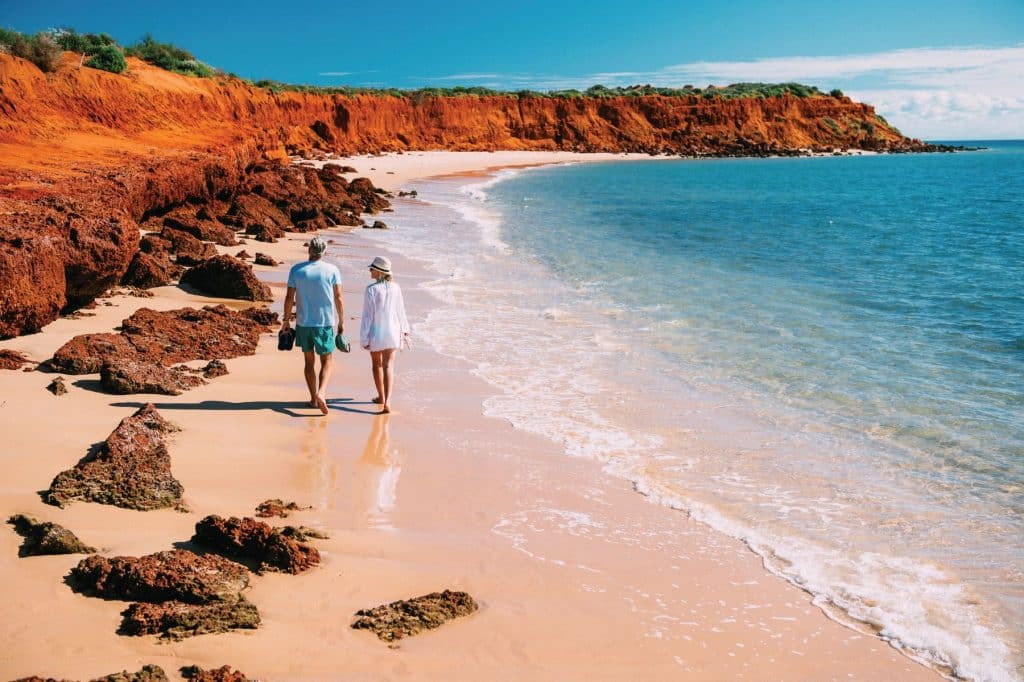 Be whisked to space…well, kind of!
You don't need the budget of a billionaire to take off to space. At the southern gateway of Australia's Coral Coast, you can have your moment in 'space' by visiting a lunar-esque-looking landscape at The Pinnacles. Located in Nambung National Park, coral-sand limestone structures rise up from the desert, moulded by coastal winds over thousands of years.
If inspired to brush up on your space knowledge, head to the Carnarvon Space and Technology Museum. Stand underneath the historical OTC Satellite Earth Station, which played a significant role in the first moon landing in 1969 and learn more about the region's space history.
This area is also home to some of the best stargazing opportunities on your Coral Coast road trip. Stay in an astro-tourism town or hop on a stargazing tour to understand your place in the world – or galaxy.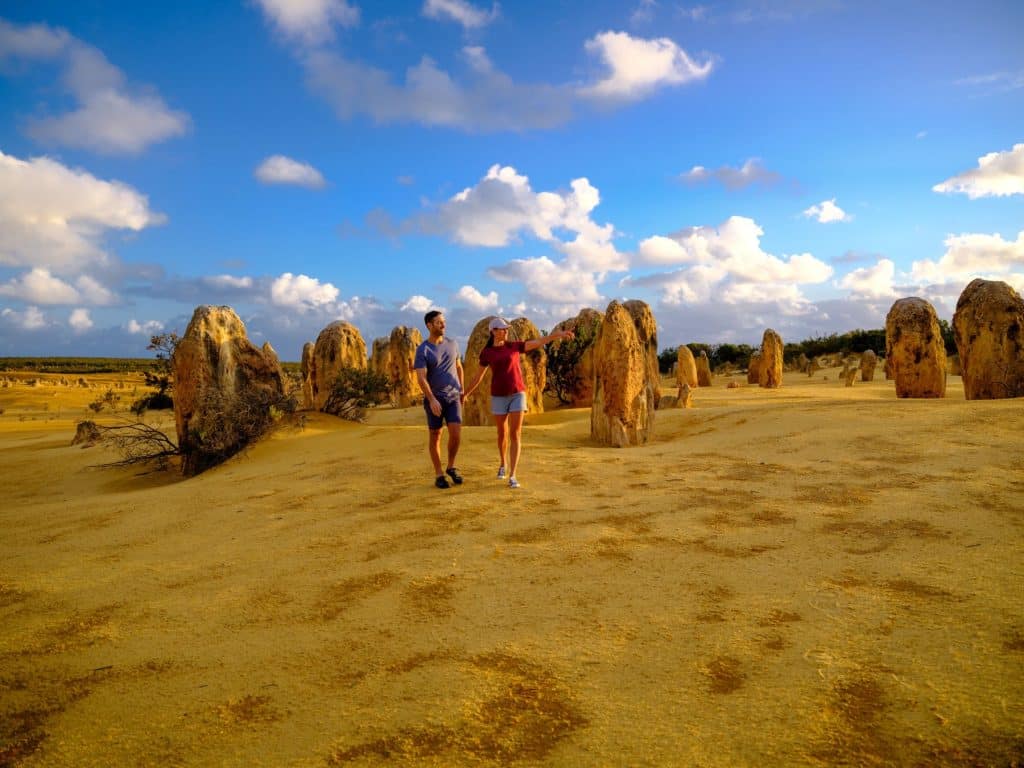 Pose with the 'King Waves Kill' sign
No trip along Australia's Coral Coast is complete without posing with the 'King Waves Kill' sign. Consider it Western Australia's version of the Hollywood sign with the legendary warning an Instagram favourite. Located at the entrance of the blowholes at Point Quobba, make sure to mark your coastal adventure with a happy snap under the sign and of course, be cautious of those high waves.
Walk on air at Kalbarri National Park
Take in a bird's eye view of Kalbarri's gorgeous scenery on your Coral Coast road trip. Spanning over 186,00 hectares, Kalbarri National Park is postcard perfect, home to 400-million-year-old Tumblagooda sandstone banded gorges and towering coastal cliffs. Its latest attraction, the Kalbarri Skywalk, in the Inyaka Wookai Watju site (West Loop Lookout), includes twin skywalks that suspend over the gorge's rim and hover over 100 metres above the snaking Murchison River.
From here, you can observe the gorge's red molten bands millions of years in the making and a forest of toy-like trees blanketing the gorge floor. Make sure to visit Nature's Window, undoubtedly the park's most photographed attraction. The natural arch frames the upstream view of the Murchison River, making it a popular spot for snap-happy road trippers.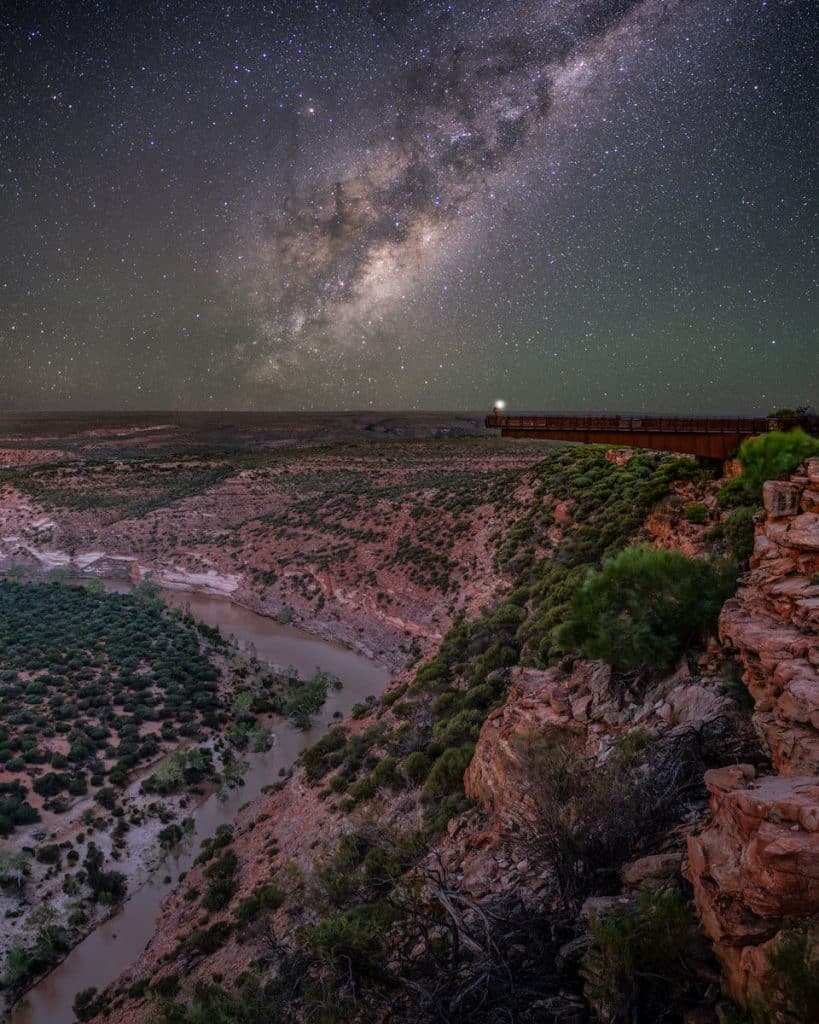 Head out for a surf at Red Bluff
Keen surfers would know of Red Bluff. It lures intrepid surfers with its world-class waves and untapped coastline absent of fanfare.
Located within Quobba Station at the southern tip of Ningaloo Reef, the remote headland is a mecca for those surfers willing to rough it up along the coast, with the trade-off being catching its renowned left point breaks.
If you're not a keen surfer, it's still a place to catch a break and go off-grid for a few days. Watch the surfers chase waves, make a splash in its heavenly blue waters or slurp a legendary mango smoothie. Trust us, they're both delicious and heavenly on a hot day.
Camping and caravan bays are unmarked, making it an authentic road trip camping experience along the Coral Coast.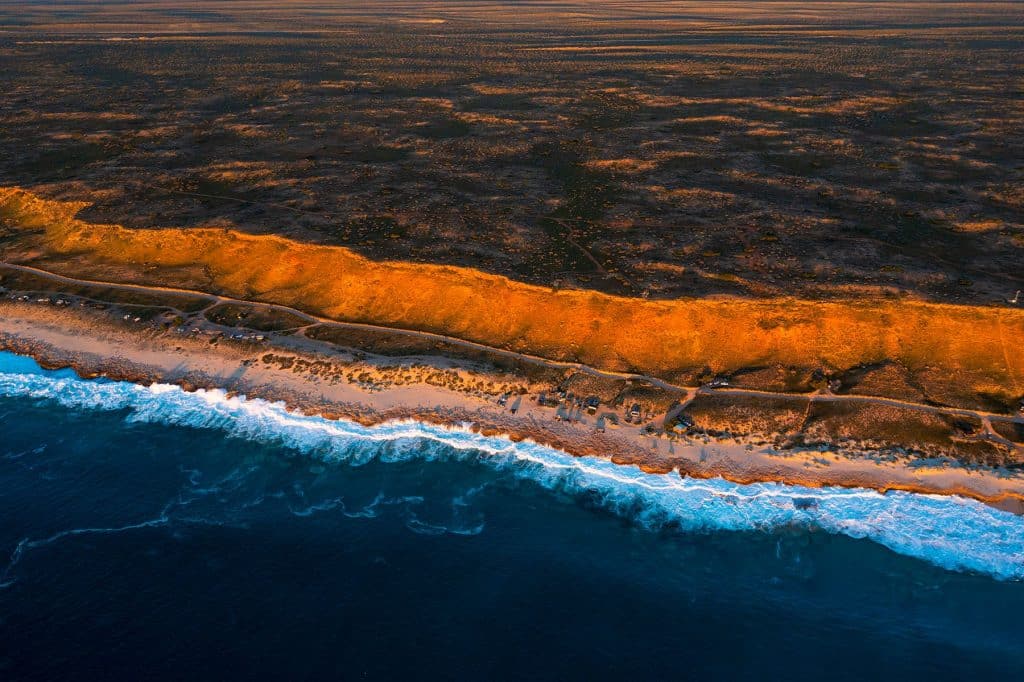 Tip – Plan your west coast road trip by visiting the official tourism and travel website of Australia's Coral Coast.