Schooling on the Road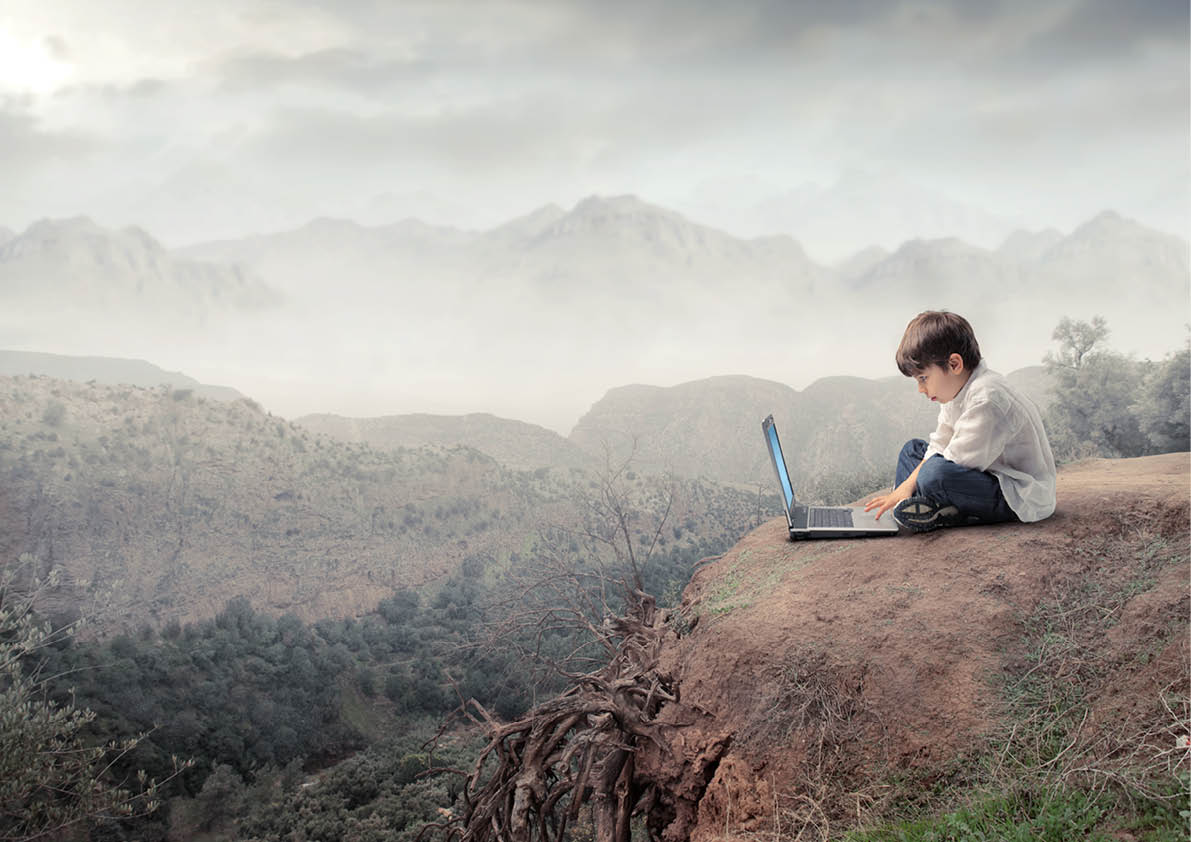 When you travel around Australia with your school-aged children, you have three homeschooling options that depend on your personal circumstances and preferences. No matter which road you take, there is no right or wrong way
By Sam Rees-Jones
Read this story, complete with images, in our online magazine.
Travelling and being on the road is a wonderful education in itself, but your offspring also have to learn their ABCs and 123s. It is important to consider and thoroughly investigate all of your options when making a decision; you need to consider the amount of time you are travelling, your child's individual needs, their abilities and special interests. And just as important is your time, energy, resources and capacity to research, develop and deliver an educational program rather than just supervise one delivered by a distance education school.
There are three options to teach your children: you can enrol for home schooling, register for distance education, or with the permission of their principal, maintain your child's enrolment at their current school.
It is a big step to take on the responsibility of educating your children and no matter what option you choose, as you'd expect, there is red tape to get through.
What is homeschooling?
Homeschooling is when the responsibility for learning is placed upon the parents. Parents have to make sure they are checking off objectives and outcomes for their child's stage of learning.
Homeschooling for the travelling family requires both pre-planning and organisation, but as a bonus, it allows much greater flexibility; you can tailor when and how the schoolwork is done to the areas you are travelling through. Rules and regulations vary from state to state, and then there is the need to source all the education material and create a study plan, which can be rather daunting, especially if you don't have a teaching qualification.
To become a home educator, you need to register, apply and have a registered permanent address. You really should make sure this is right for you as it is obviously not really an option if you are travelling long term. The department will first assess that you know how to home school; they also monitor your child and make home visits. You have to plan, implement, evaluate and report that to the relevant authorities.
You must take into account that there is the possibility you will not be accepted as a home schooler. If you do get accepted, you may be able to defer the home monitoring until you get back home to your registered address.
Homeschooling on the road can truly enhance the travel experience for everyone. Children can focus on learning about the culture and environment they are experiencing at that current moment, without having to focus on seemingly irrelevant subjects at that time and catch up on them later.
What is distance education?
Distance Education is a process where each student is registered with the Department of Education in their state and receives their pre-organised and allocated curriculum and educational activities. It is very important to note that different states have different versions of Distance Education, but ultimately they offer similar things: online communications and lessons and hard copy work packages. There are instructions and marking guides, everything is aligned to the traditional schooling curriculum and students are assigned a teacher.
Distance education is not new in Australia there are many children who live in remote areas, far away from the nearest school and they make it through. Distance Education, or School of the Air as it was once known, was created to cater to their schooling needs.
Lessons are sent by mail and email and teachers teach the students over radio, Skype or by phone. These schools still operate, and if you are travelling and don't have a permanent residence, this is – by law – your only option.
Distance Education is a much more rigid form of education on the road. It can also be a logistical nightmare for a travelling family. The requirements of receiving and sending packages of schoolwork by post, and scheduling link ups with teachers and other students can end up dictating where a family can travel and for how long. Keeping in mind that many areas of Australia have limited internet connections, as well as extended postal times, and this can be rather restricting to your plans.
Maintain current education
If you think that Distance Education is too restricting and the process of enrolling as a home educator is daunting, maintaining your child's current enrolment is an option if you are only travelling for a short period of time. You will need to discuss this option with your school principal who will consider your situation and if they agree that you can provide a good education for your child, they will provide you with an exemption and all the necessary material.
Motivation and discipline isn't just for students though: parents must keep up the regular schooling so their children don't get left behind when they return.
This article is to be used as a guide only and you will need to do your own research to formulate an education system for your family. There is no federal home education legislation. You need to visit your state's individual education authority's website to get all the up to date information.
How to Choose Which Style of Schooling Suits Your Travelling Family?
The choice for how you educate your children is a personal one and no matter which option you take, there are amazing resources available.
Here are some questions to ask yourself when choosing the best education options:
Which experience would suit your children better?
Which experience would suit your family better?
How long will you be travelling?
Do you prefer flexibility or school-style structure?
Would you rather freedom to roam or to stay close to post office locations and assignments?
Are you happy to pre-plan or would you rather have everything pre-packaged?
What are the requirements for homeschooling or distance ed. in you home state?