RV Daily is extremely excited to be officially launching its new TV show, RV Daily's Foodie Trails, this weekend. Episode 1 goes to air on Sunday, December 1st, on Channel 10 at 3.30pm.
RV Daily's Foodie Trails follows the culinary adventures of three mates, all with years of RV travel experience under their belts. RV Daily editor Tim Scott, RV Daily journalist Emma Ryan and remote area catering expert, Anthony 'Chef Macca' McDonald, join forces in their shared mission: uncover the best kept food secrets hiding away in Regional Australia.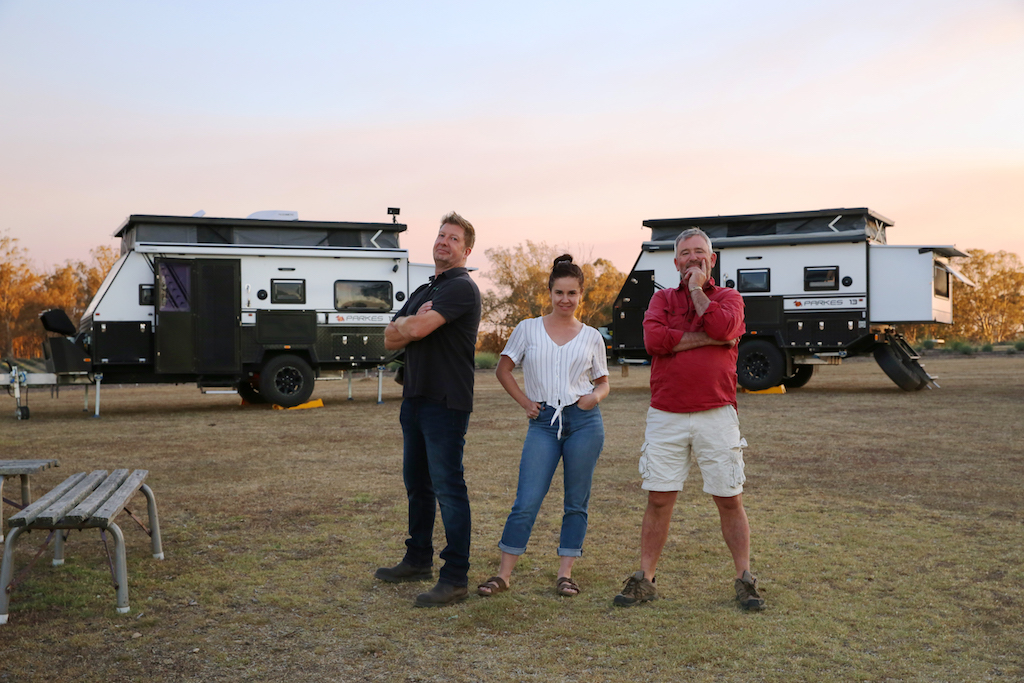 Tim, Emma and Chef Macca have hitched up the caravans and are setting off on a delicious, culinary adventure where they meet colourful local characters, find beautiful spots to camp, and, most importantly, find the most delicious food our little country and coastal towns have to offer.
They meet award winning chefs, farmers, producers, makers, and good old fashioned country cooks pouring bucket loads of love into classic food we all know and love, as well as things they've never tried before. From the humble pie to sous vide venison, our team leaves no tastebud untitillated.
Along the way our knowledgeable presenters share their RV tips and tricks, empowering you to hitch up the van and set off on your own Foodie Trails. After all, there's no better way to discover the real Australia than by caravan!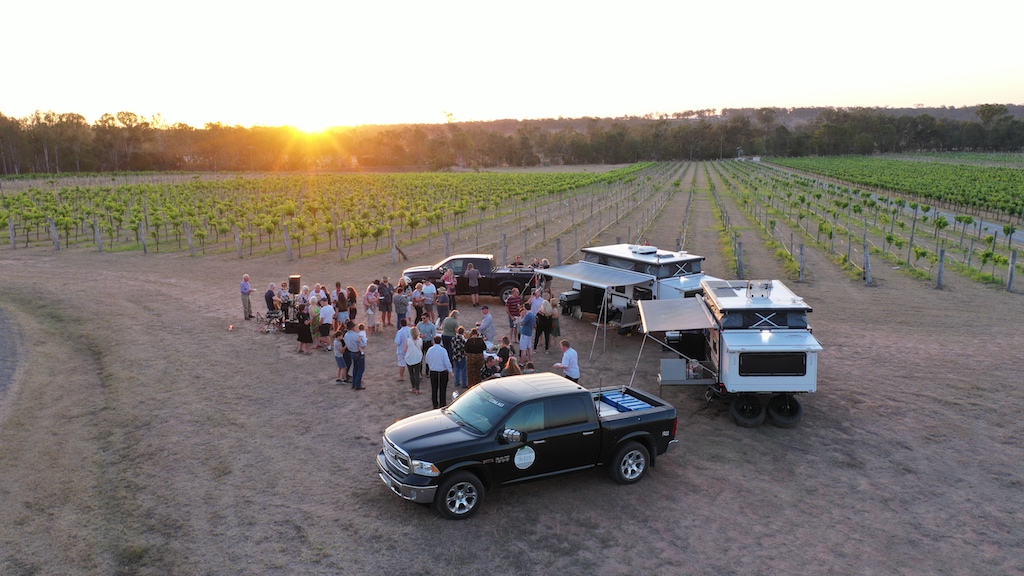 The first season of RV Daily's Foodie Trails airs on Channel 10 on a Sunday afternoon at 3.30pm, starting December 1st. It'll also be available to watch online via Tenplay.
Episode 1 takes our crew from Lithgow to Orange, NSW. It's a scrumptious journey from the western slopes of the Blue Mountains to the heart of the Central West wine country. There'll be organic beef and vegetarian treats, spicy food and sweets, and wine and whiskey. A show of delicious contrasts! Tune in this Sunday to follow the crew's very first Foodie Trail.