REDARC has opened a new office in Victoria at the Auto Innovation Centre (AIC), within the automotive district, which is centrally located in Mulgrave, South East of Melbourne.
The company is set up to serve its customers locally and increase its capability, having already begun recruiting local engineers. Managing Director Anthony Kittel said, "We are committed to increasing our workforce nationally and internationally." He said, "Setting up in the AIC positions us to work closely with our Victorian customers including RV, Light and heavy Vehicle OEMs, aftermarket distributors, and auto-electrical installers across the State".
The new Victorian location complements REDARC's Advanced Electronics Manufacturing Facility in Lonsdale, South Australia and its branch at the Aerospace Centre in Williamtown, New South Wales. In 2018, REDARC completed a $22m expansion of their state-of-the-art facility in SA, which included the capability to scale up production by 250%.
They were strategically prepared for the demands of the unprecedented growth they're experiencing as today their production floor is running almost 24 hours a day. REDARC has onboarded over 80 new employees nationally and internationally in the last 12 months taking their tally to over 250 staff. This growth trajectory has seen REDARC set up Business Divisions for Commercial, Aftermarket, Defence and Export segments, each supported by Strategic Marketing. Each division is led by a General Manager to support the company's advancement, and continual innovation and to meet the changing needs of their customers.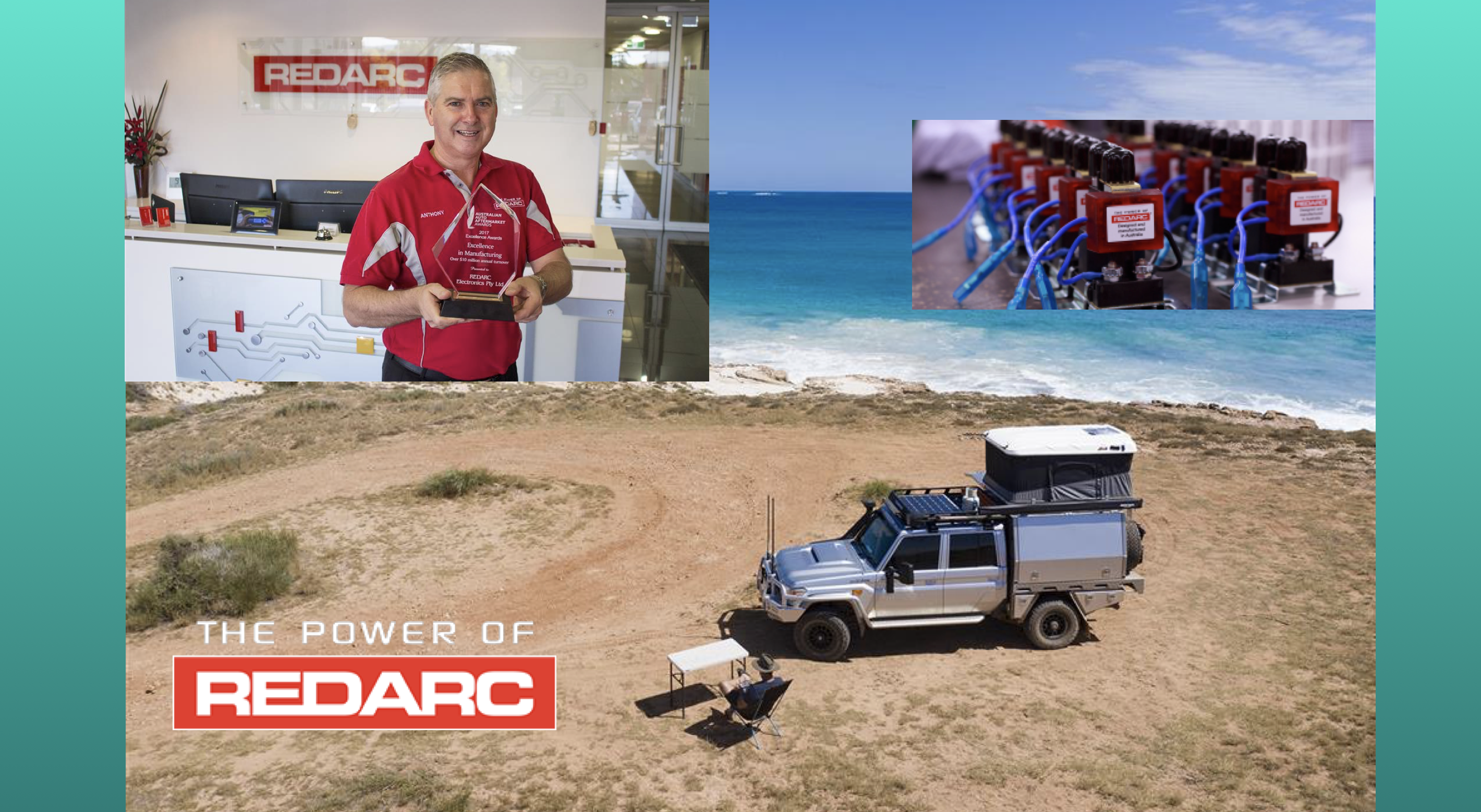 REDARC Managing Director, Anthony Kittel said, "The mobilisation of new teams not only supports our growth but it's also our commitment to deliver exceptional customer service and continuous innovation."
The Auto Innovation Centre in Victoria is a state-of-the-art facility assisting Australian manufacturers in continuing to develop their world-class products. The Centre offers access to vehicles and the use of the workshop for test fitting, plus 3D scanning and post-processing; 3D printing; dynamic vehicle testing and ADAS calibration; a dedicated 100-person capacity training room, and laboratory-spec tensile/compression testing and a Damper Dynamometer.
Newly appointed General Manager Commercial Sales, Guy Nicholls, and Business Development Manager Recreational Vehicle OE, Tim Chivers and newly appointed Area Sales Manager Victoria and Tasmania, Ian Madanis are the first to use the new facility. The team looks forward to conducting local product training sessions and utilising the centre's advanced tools. Guy Nicholls said, "Innovation is one of REDARC's hallmarks, so it's fitting to be at the Auto Innovation Centre," he said. "I look forward to our customers taking advantage of our full-service capability to conceptualise, design and build advanced electronic products as we deliver new and exciting technologies."
About REDARC
REDARC was established in 1979. In the last five years, two new brands have joined the REDARC stable – Hummingbird Electronics in 2015 and REDARC Defence Systems in 2019. In 2020 the Company founded the REDARC Corporation in the USA. The Company specialises in GPS monitoring products, sensors, battery power conversion and management systems, safety devices and electronic brake controllers. Their products can be found on vehicles used in emergency services, defence and mining, and recreational vehicles such as 4WDs, caravans and camper trailers globally. REDARC take their domestically proven products to Canada, the USA, Mexico, Europe, New Zealand, the Middle East, South Korea and South Africa.
For more information, visit www.redarc.com.au