Podcast: Running a caravan park … easy, right?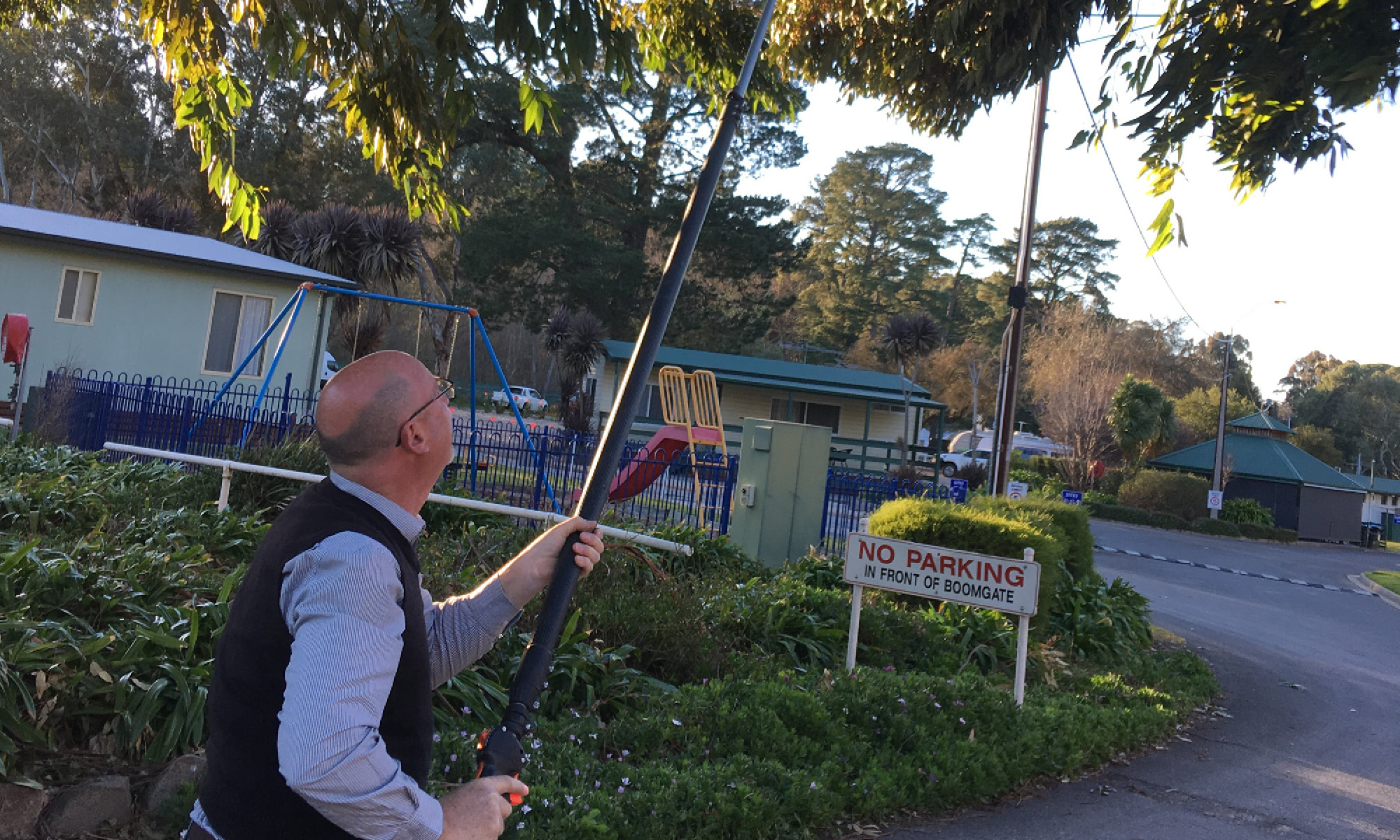 A chat with some park managers reveals exactly how much work is involved
It was 7am and I'd just risen after an extremely cold, rough and windy night in the Adelaide Hills; I'd arranged to meet Wayne Sholtz at 8am. Wayne is the manager (alongside his wife, Kylie) of the Mount Barker Caravan Park; they also own a park at Murray Bridge. The plan was to follow Wayne around for a bit of work experience, to gain an insight into their world. But Wayne was already at work, buzzing around the park, gathering dropped branches and cleaning up after the storm. I learnt later that this was his routine; he liked for his guests to wake up to a friendly, tidy and inviting world.
It's all part of the tourism experience that the Sholtzes provide.
So, I quickly jumped in the shower, threw back a coffee and some vegemite toast before heading off.
Winter was a great time for me to do work experience. It was the down season, an equally great time for them to repair or upgrade facilities, move a few cabins … or even have a holiday themselves.
Running a park is 24/7, there's always a booking, an enquiry or late arrival to tend to, let alone the guests that I reckon (on occasions) can be quite demanding, so handling difficult people with a smile on your face would be an equally demanding job. Then there's the headache of rising costs, insurances, maintenance, the list goes on. How do they manage it all and keep costs down?
First stop was another coffee, consumed in the Sholtz loungeroom. As we planned the day, I noted the sense of pride and professionalism that these two had – I'm sure you'll agree when you listen to our conversation.
The park is in Mount Barker, South Australia. There's no jumping castles or pool – the latter would probably be an ice rink in this weather. But, there's a couple of great barbecue areas, ample space and a sense of 'community'.
So, after cleaning the barbies (not that they needed it), pulling down a branch that had broken off in the night, replacing a light in the bathroom, and taking a look at the terrific check-in system, it was time to record our campfire conversation.