Pat Callinan's 4X4 Adventures Show kicks off new season in fine style!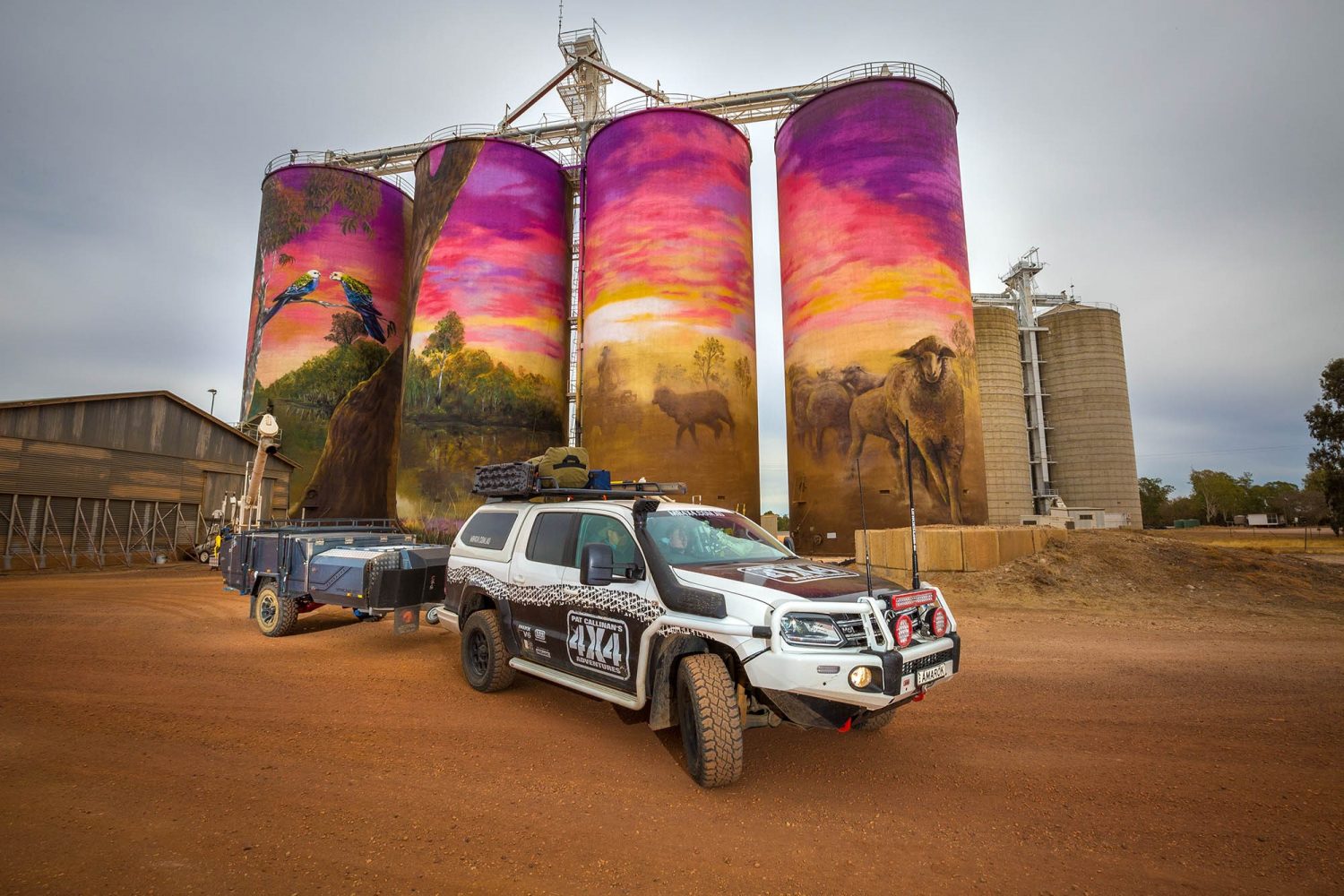 Now entering a second decade of showcasing Australia to TV audiences there is no slowing down! It was a very strong weekend with the first episode of Pat Callinan's 4X4 Adventures Season 11 (Blue Mountains Secrets) gaining a reach of 342,000 viewers nationally. This was made up of 190,000 in metro and a staggering 150,000 in regional areas. These numbers are fantastic, considering they don't take into account future contracted airings of the show on 10 Boss.
Interestingly, TEN has grouped the three major 4X4 TV shows into the one afternoon, and this saw the first episode airing of not just Pat Callinan's 4X4 Adventures, but All 4 Adventure and the Offroad Adventure Show. It's a formula that seems to be working, with all shows doing well in their premiere episodes. Pat Callinan's 4X4 Adventures first episode won the ratings race in both metro and regional areas, with 36,000 more viewers than Jase Andrews' All 4 Adventure, and 64,000 more viewers than Rick O'Brien's Offroad Adventure Show.
The recently rebranded 10 Boss also re-aired previous episodes of Pat's show, which also performed extremely well. The 11am Sunday airing gained a reach of 156,000 viewers, while the Saturday 4pm airing generated 190,000 viewers.
So the combined reach of Pat Callinan's 4X4 Adventures episodes over the weekend was 688,000!
As you can imagine, Pat is pretty excited about the results. He said, "You're never 100% sure about how a tweaked formula of a sho
w will go, so I'm naturally stoked with the results. We've changed it up this year, with personalities John Eggenhuizen and Scotty Mason in each of the episodes. I think it's given us a more natural show. There's some great banter, and the fact that we're all having a blast out there really shines through in the show."
Don't forget to tune in this weekend as Pat reveals how to install beer taps into his fridge (revolutionary, we know!), and attempts to down a 36kg hamburger at the Nindigully Pub in Outback Queensland!
DON'T MISS OUT ON THE NEXT ADVENTURE
Didn't catch the first episode? You can get up to speed this Saturday, November 9 at 4pm – and don't forget to tune-in to Episode Two at 2pm on Sunday, November 10.