Uniden iGo Cam 90 and 90R smart dash cams
Uniden has released their new 4K smart dash cam, ideal for those embarking on long road trips, daily commutes and professional driving shifts. Featuring voice control and modular design, the new Uniden 90 (RRP $299.95) and 90R ($349.95) smart dash cams capture the action on the road with exceptional clarity.
Why should I install a dash cam?
One thing that scares me about purchasing a new vehicle is the costly damage that could occur. Unfortunately, there are some truly irresponsible drivers on the road, and the dash cam videos that pop up on my Facebook feed are a reminder that everyone on the road should install one. Thankfully, the 3.16" wide angle LCD colour screen features an incredible 4K resolution for the clearest and most accurate recordings, so you'll never miss a thing.
This new in-car technology offers an ultra-wide viewing angle of 135-degrees, while the iGO 90R includes an additional 150-degree full HD rear camera. Every time I've driven past a rear-end bungle on the road I've always hoped the damaged car has evidence of the other vehicle's fault. This rear camera is ideal for showing more of the action that occurs around the vehicle.
Do I need a dash cam for each car?
There's a new innovative, magnetic slide bracket that positions the slim design camera both easily and discreetly. If you own multiple vehicles for work and recreation, you can easily transition the device between cars. This will certainly be my next move when I rent a car and sign the dotted line to take responsibility for any damages.
How do I keep an eye on the inside of my vehicle?
for those that work in the taxi or rideshare business such as Uber, the iGO Cam 90/90R can be purchased with an extra eye in the vehicle, via the optional modular plug-in internal cabin camera accessory. This adds an extra layer of safety for you as the driver, allowing you to monitor and record the activity of your passengers whilst you transport them to their destination.
How do I review dash cam footage?
Forget the days of removing a Micro SD card and having to download it onto your laptop. The Uniden iGO Cam App is downloadable for your smartphone, allowing you to directly access and transfer the footage to your phone via the camera's in-build Wi-Fi. The inbuilt GPS antenna can geotag the location of the footage, record the direction travelling and know the vehicles speed. This is ideal for elements an insurance claim requires when you've been in an accident, or for a police investigation.
If you'd prefer to do things traditionally
The Uniden iGO Cam 90 and 95R are micro SD card compatible and all recordings can be kept on there.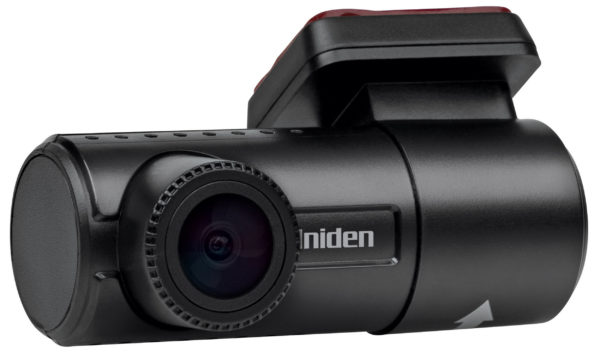 What about when my car is parked?
Leaving your car on the street can be risky. However, you can have peace of mind with the Uniden Hardwire Kit (sold separately) that uses an in-built sensor to detect any sudden vibration. Once movement is noted, it records for a limited period of time, even when the engine is switched off.
How else can it keep me safe?
The Uniden iGO Cam 90 and 90R have very large speedometer displays that work to minimise driver distraction. they also provide speed camera and red-light camera warnings. With an ongoing focus on driver road safety, drivers are further assisted with inbuilt sensors that work to detect the outdoor lighting. They are then prompted them to turn their headlights on when external light is low.
How does it power and run?
Powered by a supercapacitor, the iGO Cam 90 and 95R has a longer lifespan and a wider range of operating temperatures than the traditional lithium-ion batteries. This makes it ideal for those scorching hot Australian temperatures. There's enough backup power to ensure that any recording in progress is first stored safely before the camera is shut off. That way you don't have to worry about losing it mid-way.
As they say, keep your eye on the prize, and for many of us this is our vehicle. After all, it's the transport that gets us from A to B and to our outdoor adventures on a weekend. The Uniden iGo Cam 90 and 90R smart dash cams are one way to ensure a little more safety for your car in a big way.