New Podcast: 7 Laps of Australia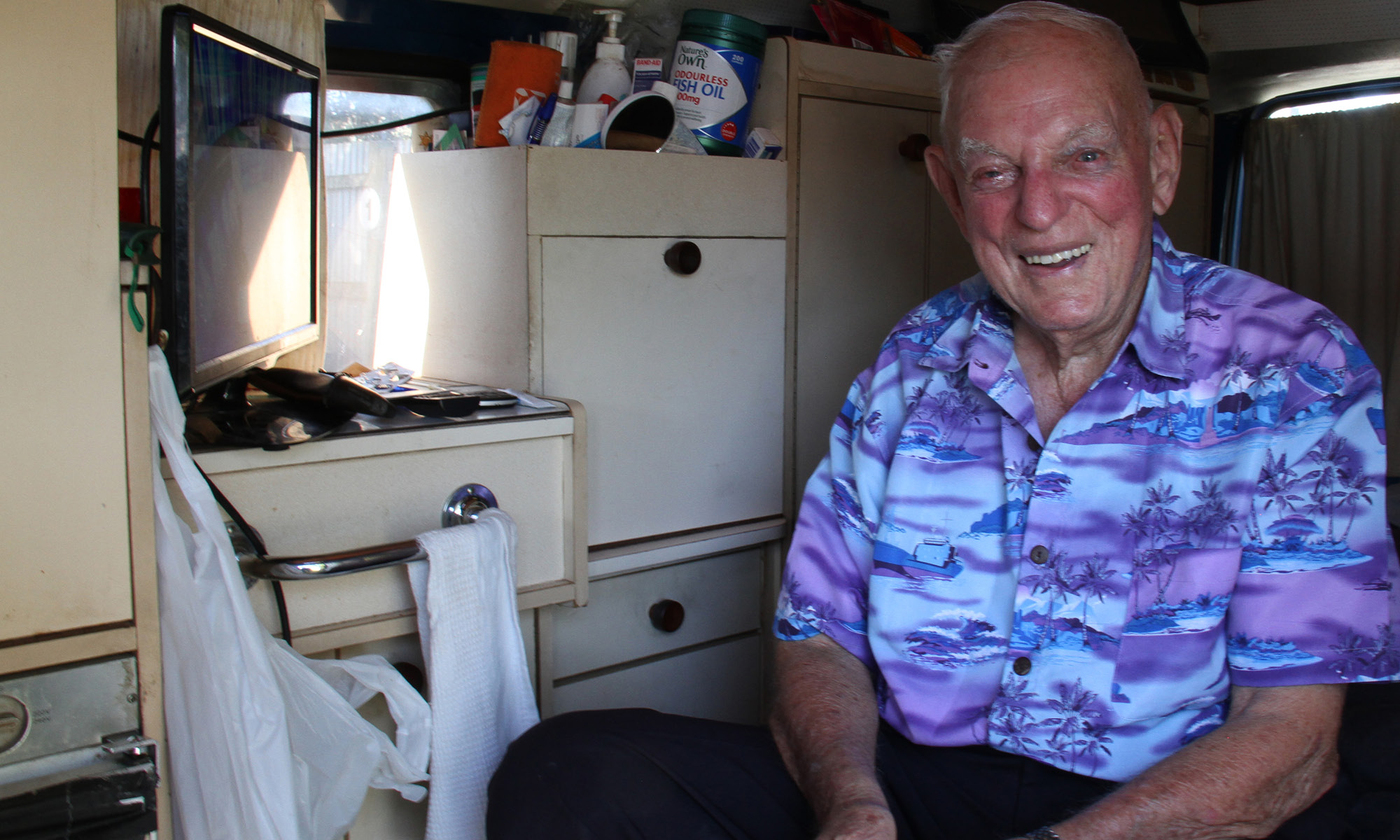 Would you believe … today I met Maxwell Smart! Certainly not the bumbling Agent 86, from the mid-1960s American TV show Get Smart.
Listen to Andrew's interview with Maxwell Taylor on his seventh journey around Australia
No, this Maxwell has all his wits, knows exactly what to do and where he is heading … and he is nearly 90 years of age.
Setting the record straight, 'Smart' isn't his real name, he just uses it when he answers the phone or meets new people. Did I mention Max has a sense of humour?
You meet all sorts of people in caravan parks and campsites – that is one of the reasons we like to travel, to meet folks, hear their stories, check out their rigs, the list goes on.
Well Max, as it turns out, had quite a few stories. His background in wheat farming, his travels with his late wife in a caravan and his simple, yet it seems very contented, life. Probably too many to write about here and now, but the simple fact that he has done the lap seven times – yes, you read that right, seven times – is an amazing feat in itself.
But the plot thickens. Max has done these laps in his old blue Toyota HiAce. Not a brand-new, fully-kitted 4WD, but a second-hand, $7000 blue Toyota HiAce … the 'Blue Heeler'.
But wait, there's more. As I mentioned, Max turns 90 this year, and he plans further travels after taking a break in his home town of Wangaratta. We sincerely wish Max all the best with his endeavour.
Talking to Max made me appreciate the travelling life even more, with his typical Aussie 'she'll be right' attitude.
Even though I only had a short time with him, I sensed that Max is a gentleman, that he has values in life and, if you are a member of his family reading this, know that I also sensed that he loves his family very much.
Maxwell Smart (Taylor), we salute you sir, an inspiration to us all, a traveller, an explorer, an adventurer, a wearer of Hawaiian shirts, and a tough old bugger that drives his Blue Heeler on journeys that most of us only can dream about.