The Manta Ray caravan is its most popular range and New Age claims the release of this new line lifts the benchmark within the pop-top category
"The Manta Ray Pop-Tops are specced to impress. All the fantastic features that caravan buyers have come to know and appreciate with the Manta Ray caravan range are now in a pop-top caravan," said Adrian Di Vincenzo, Head of Research and Development.
"These models have everything in it that one could imagine in a van of their size. Coupled with an all-new composite panel roof design and Walkinshaw engineered chassis, the Manta Ray pop-top comprises of a feature set equipping the customer with the ability to enjoy short overnight trips or lengthy holidays. With an all-new aesthetic and build quality boasting New Age Caravan's signature rear mould design, it evokes a modern appearance that is sure to attract attention and set it apart from the competition," Mr Di Vincenzo said.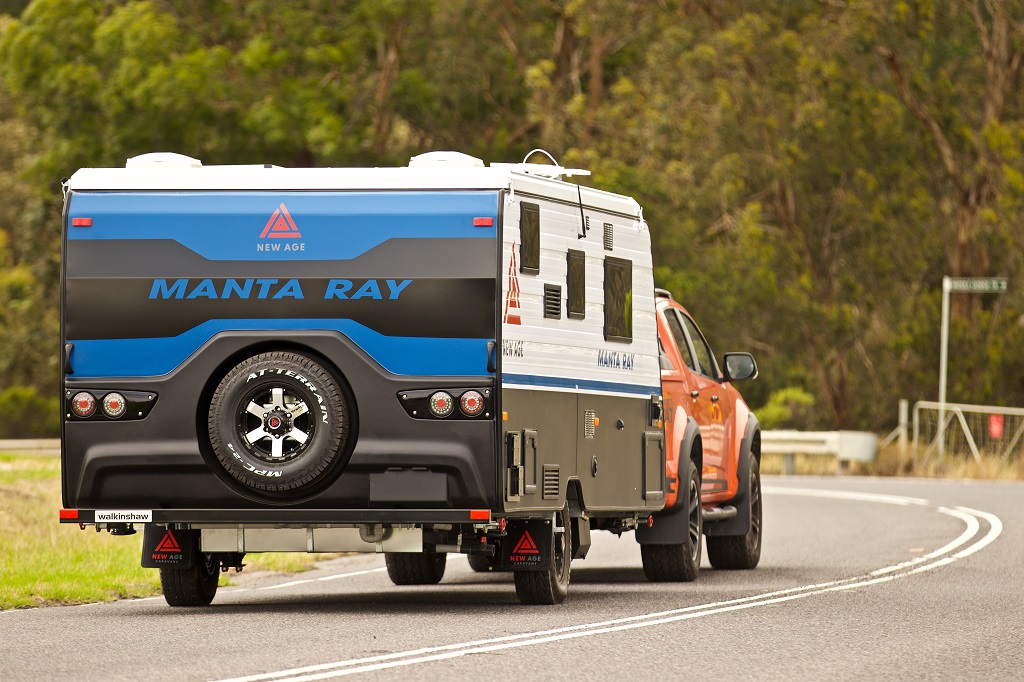 Key features unique to the Manta Ray Pop-Top:
Domed composite roof panel
Uniquely-styled aluminium body top and roof surrounds – Engineered for added strength and durability
New Age Caravan's signature rear mould design
Durable exterior sidewall trimming
Cleverly configured floorplans
Generously packaged for maximum comfort
Compact size for storage and towing
Available in three sizes (15ft, 16ft and 18ft) and three models (Base, Adventurer and Luxury)
"The new pop-top model line-up gives customers the option to pick the right caravan to their requirements," said Oliver Lukeis, Chief Operations Officer. "These model packs bundle regularly requested options and upgrades to save customers the hassle and time of needing to pick each individual component."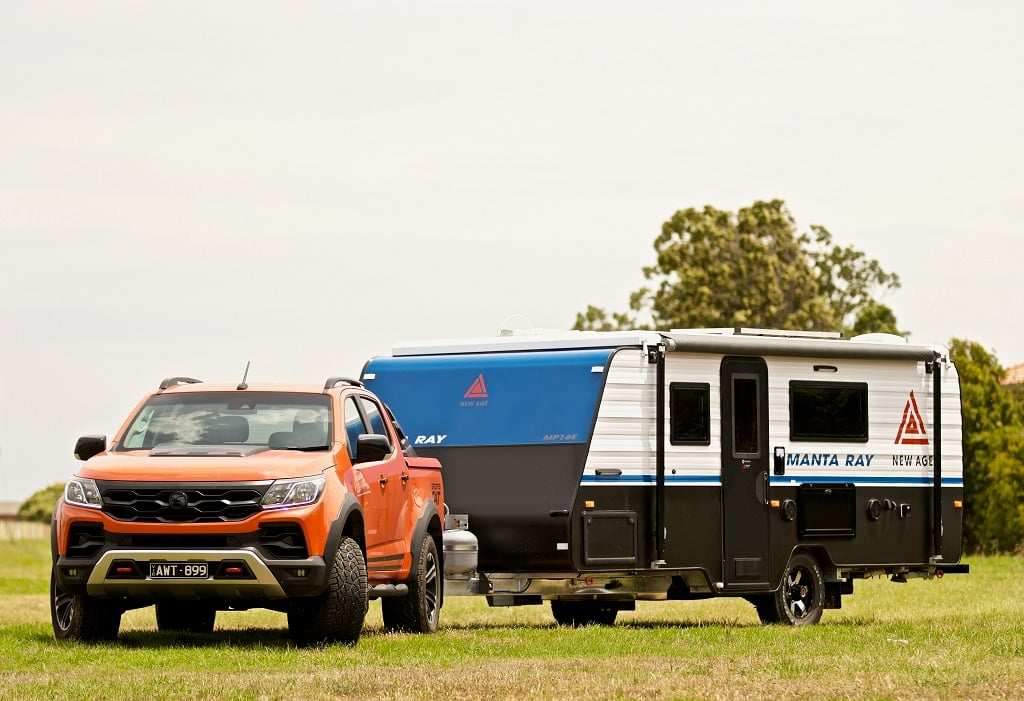 There are three sizes available across the Manta Ray pop-top range, each with a stylish ensuite:
15ft range (MP15E) RRP from $52,990 (inc GST)
16ft range (MP16E) RRP from $57,990 (inc GST)
18ft range (MP18E) RRP from $62,490 (inc GST)
For more information on the Manta Ray Pop Top, click here