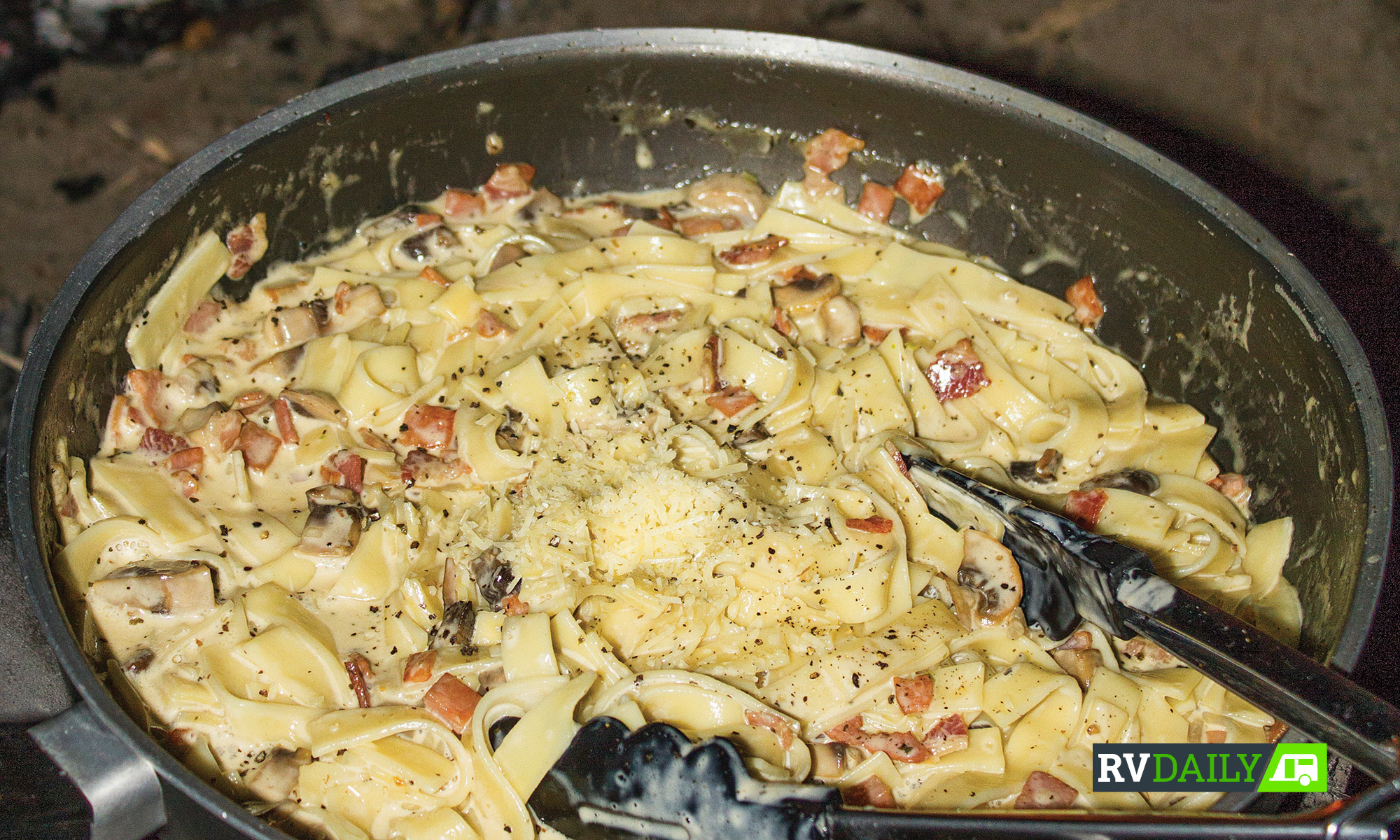 Possibly one of the best you'll ever taste
INGREDIENTS
375g packet of pasta of your choice
600ml thickened cream
3 bacon rashers, finely chopped
2 cloves of garlic, crushed
12 button mushrooms, sliced
1 tablespoon dried or fresh/chopped basil
Olive oil
Ground black pepper
Grated or shaved Parmesan cheese to serve
METHOD
Place a large pot of water on the stove to boil and add a pinch of salt. When boiling, add the pasta and cook to your liking while you make the sauce.
In a large, deep frying pan, lightly fry the bacon in a little olive oil until crisp. Remove from the pan.
Cook the garlic and mushrooms until softened, then add the bacon back to the pan. Lower the heat to medium.
Stir in the cream and boil gently until the mixture is reduced by about half. It will be thick and creamy.
Turn the heat down to low, then stir in the basil and some ground pepper
to taste.
Drain the cooked pasta and add it to the sauce in the pan, stirring in gently over low heat.
Serve with Parmesan cheese over the top and some garlic bread.