MERCEDES-BENZ X-CLASS: FIRST DRIVE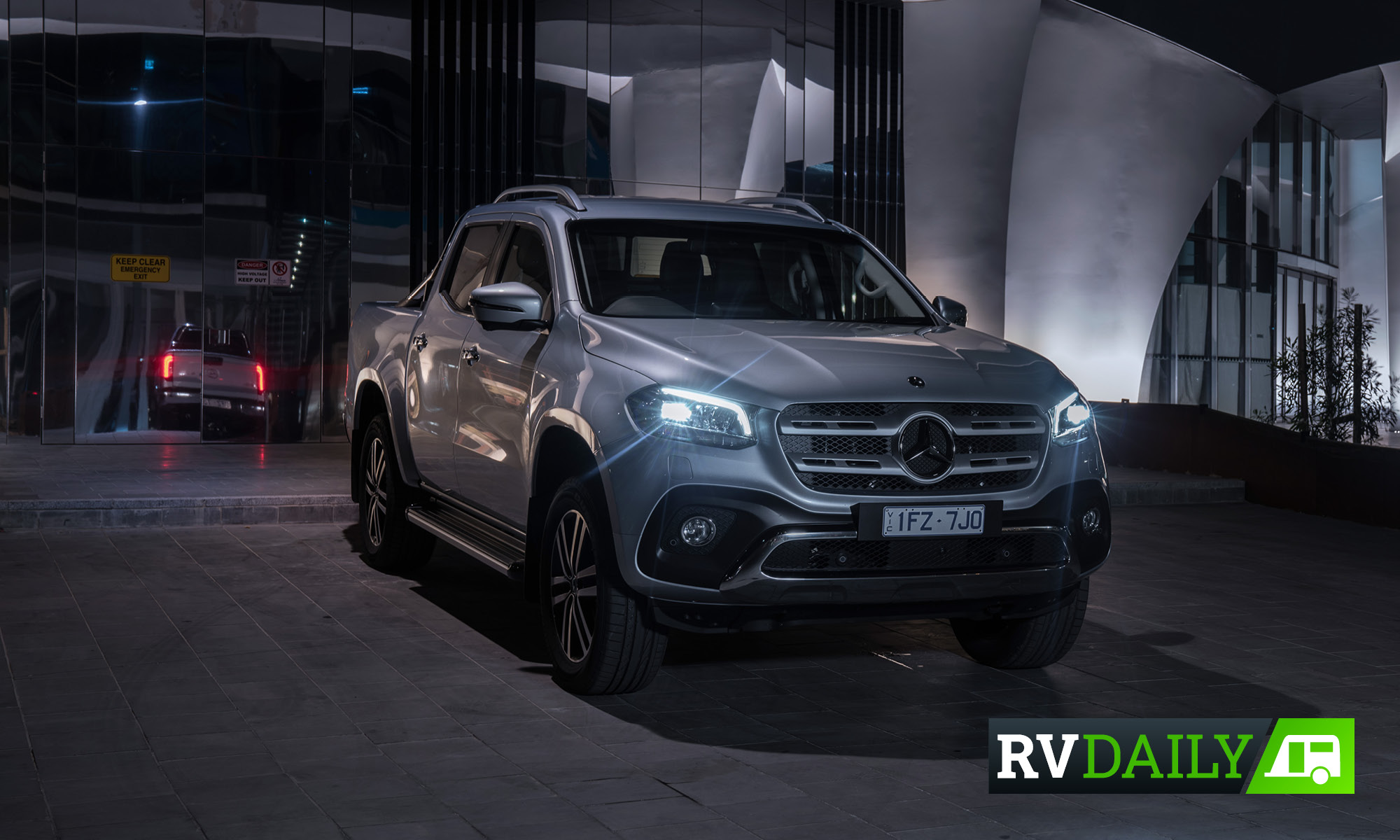 There is a new kid on the block, and he ain't messing around either …
THE CURRENT UTE MARKET
It is no secret that us Aussies love our dual-cab utes. In fact, this market represents about 17 percent of all vehicles sold last year in Australia. It is the vehicle sales sector which is not only the most popular, but has seen massive and unprecedented sustained growth for the last six years – outgrowing any other.
It is no surprise then, that the 'other' German giant, Mercedes-Benz, has stepped in with its own new offering, in an effort to claim its share of this honey pot: the X-Class dual-cab ute.
ENTER THE NEW PLAYER
Not willing to wait the many years of developing its own platform from the ground up, Mercedes-Benz has chosen to base its ute platform on the Nissan Navara, utilising long-existing alliances with both Nissan and Renault. It is a move that, prior to launch, has drawn plenty of criticism, with many labelling the new Merc as merely a re-badged Nissan.
But, now that it has been launched and we can see, touch and drive it, do those early critics have a leg to stand on, or are they now hiding in the shadows of the interwebs? Well, we ain't hearing much from them anymore – the X-Class is a winner for a lot of reasons.
X-CLASS
The new X-Class is actually a very solid departure from its lineage. The three-pointed-star (Mercedes-Benz) has been very busy putting its own touches on the chassis and powerplant that forms its basis.
To start with, wheel track has been widened by 70mm. That alone should indicate that there has been some serious re-engineering. Add to that a widened body, new bodywork and interior plus a host of class-leading active and passive safety features (culminating in the only current dual-cab ute product to pass the new ANCAP 5-star safety testing standards) and you have what you would expect from the brand. A pretty polished product.
SAFETY AND MODELS
The good thing is though, it's not over the top. The X-Class comes in three models: the Pure, Progressive and finally, the top-end Power. Across the range, the very attractive safety features remain the same: ABS, Active Brake Assist (Autonomous Emergency Braking), 4MATIC Traction Control, Downhill Speed Regulation, Lane Keep Assist, Tyre Pressure Monitoring, two child restraint anchors and seven SRS Airbags – nothing to sneeze at by any means.
What does change across the three models (apart from the obvious price difference) is the engine spec and the interior appointments. And what is good, on top of this, is the vast array of customisation options, from plastic flooring and manually adjustable cloth seats, to carpet with man-made leather electric adjustable seats and contrasting stitching and heating, with an array of interior finish options to boot.
Mercedes-Benz has done some solid homework and listened to the Aussie market. There is an option that should appeal to everyone, from the farmer to the sophisticated suburbanite. They have also corrected what Nissan took a few attempts to achieve – a decent coil-sprung rear end. The re-engineered backside feels good, even when loaded. It is a well-planted and comfortable ride across the board. On-road confidence and internal ambience is almost nearly matched by its off-road performance. It is a bloody good ride.
TOWING AND OFF-ROAD
Tow specs are no surprise. It falls neatly into what is now expected: 3500kg tow with 350kg towball rating. If not towing, you can throw up to 1100kg into the rear tub (which is wide enough to fit a standard timber pallet between the wheel arches) and the tub's tie-down system is the best we have seen yet – it is flexible and very robust.
For the off-road users, there is a factory-fitted rear-locking differential, dual-speed transmission and 4Matic traction control, with a choice of either six-speed manual or seven-speed automatic transmissions across the range (except the two-wheel-drive Pure variants). Both transmission types are well geared and a pleasure to drive.
POWERPLANT & DRIVETRAIN
Aside from the interior appointments (including touch-pad control, seven-inch display and integrated user-interface) is the class-leading four-wheel disc brakes. Combined with the (average performing) 120kW/403Nm or 140kW/450Nm Nissan donks, it hauls and pulls up decently, even when loaded.
But watch this space, there is also a turbo-diesel V6 in the pipeline; it should hit our shores late this year, or early next. This engine is one from the Mercedes-Benz stable and will claim 190kW and 550Nm. It will be squarely aimed at de-throning the only other big V6 player, Volkswagen, with its Amarok V6. We do love our big capacity engines in Australia, so this should be a battle worthy of watching.
The Amarok V6 has a single-range (i.e. no low-range) nine-speed auto transmission but the X-Class will have the big benefit of a low 'box although with less cogs in the high-range.
SUMMARY
The X-Class is a good thing. It is not pretentious, but an honest and customisable ute in a discerning market. It drives, handles and performs well across the board. Its pricing is competitive too, especially considering its safety features. Mercedes-Benz has done a good job, first time around. It has that Mercedes-Benz refinement but it is not 'posh' to the point where your friends will call you out for owning one; its roots are solid and it does the job well while not being or looking over-the-top. The X-Class should raise solid sales, from the basic model, right through to the top-spec'd versions.