Masterpiece launches luxury Performance Offroad 19'6" model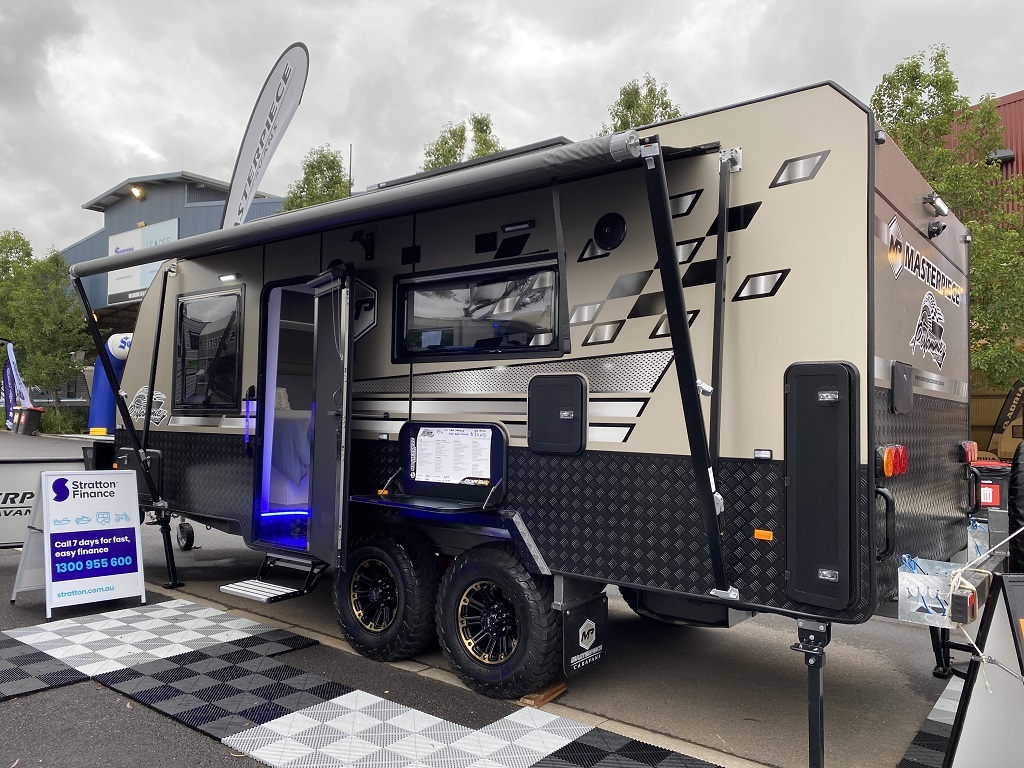 The Masterpiece Performance 19'6" is one of the new models in the line-up and built to take you off-road in luxury
To start things off, it rides on a custom-designed and engineered Australian manufactured SupaGal chassis. Upfront, it utilises a six-inch A-frame with 300mm extension to accommodate a custom toolbox with provision for a barbecue. A mesh stone deflector to help keep any flying debris at bay is located here.
Suspension for the Masterpiece Performance Offroad 19'6" is a 3.7-tonne AL-KO Outback dual-shock, independent-style, and this model is fitted with 12-inch electric brakes and 16in alloy wheels with Mud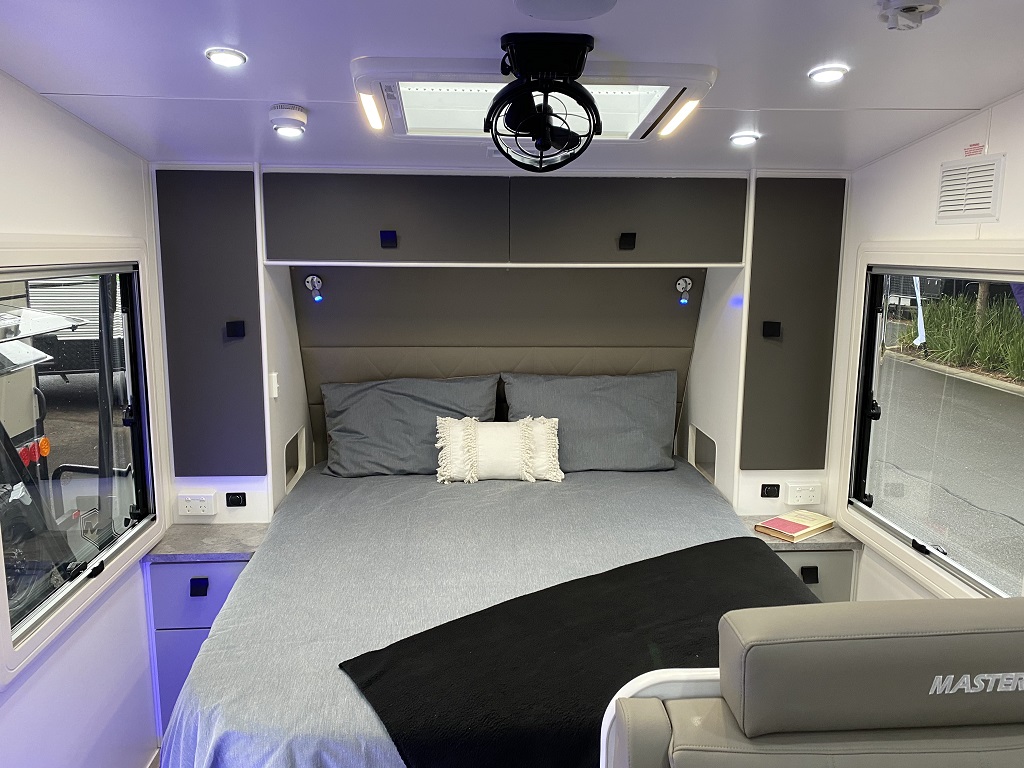 zilla tyres.
Masterpiece uses high-profile stucco aluminium as standard on this model, but a composite finish is also available. The lower is wrapped in custom checker plate for ultimate protection. A full-width galvanised tunnel boot is located up front, and the entry door is quad locked for security. A Dometic rollout awning provides plenty of protection from the elements.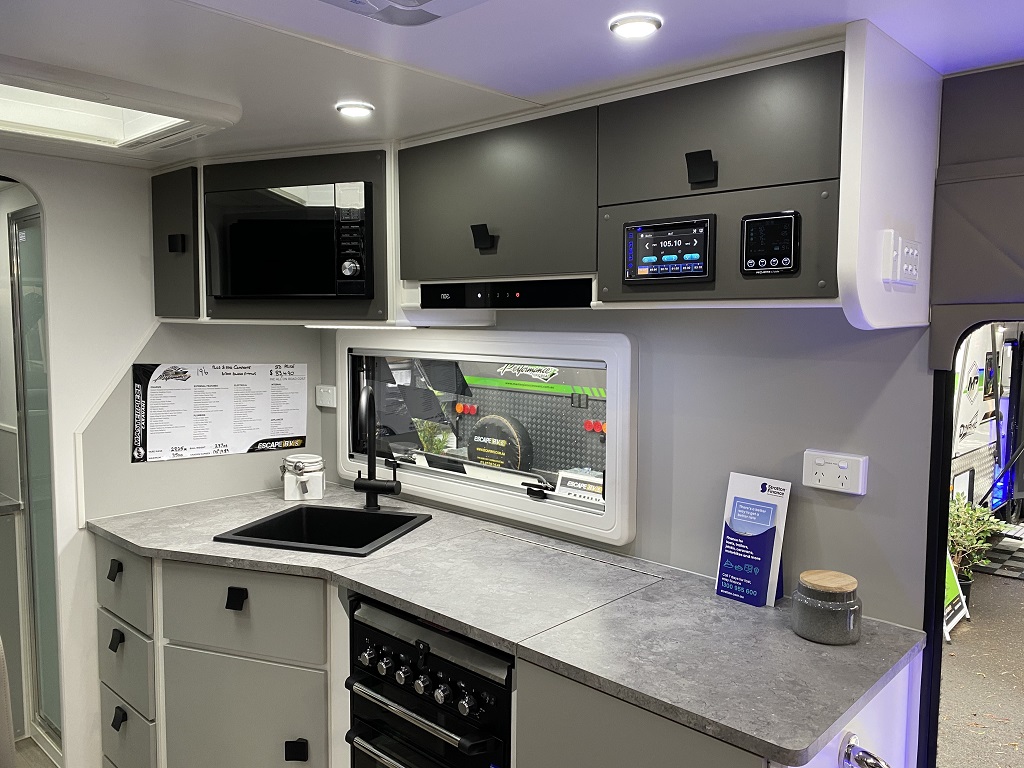 There's no shortage of water tanks as the Masterpiece Performance Offroad 19'6" comes with two 95-litre water tanks, an additional 62-litre water tank, and greywater is taken care of by a fourth 100-litre tank.
Two 170-watt solar panels keep two 120 A/Hr AGM batteries charged up, and lighting is covered via LEDs throughout. Entertainment is supplied by a 24in LED TV and speakers are located inside and outside.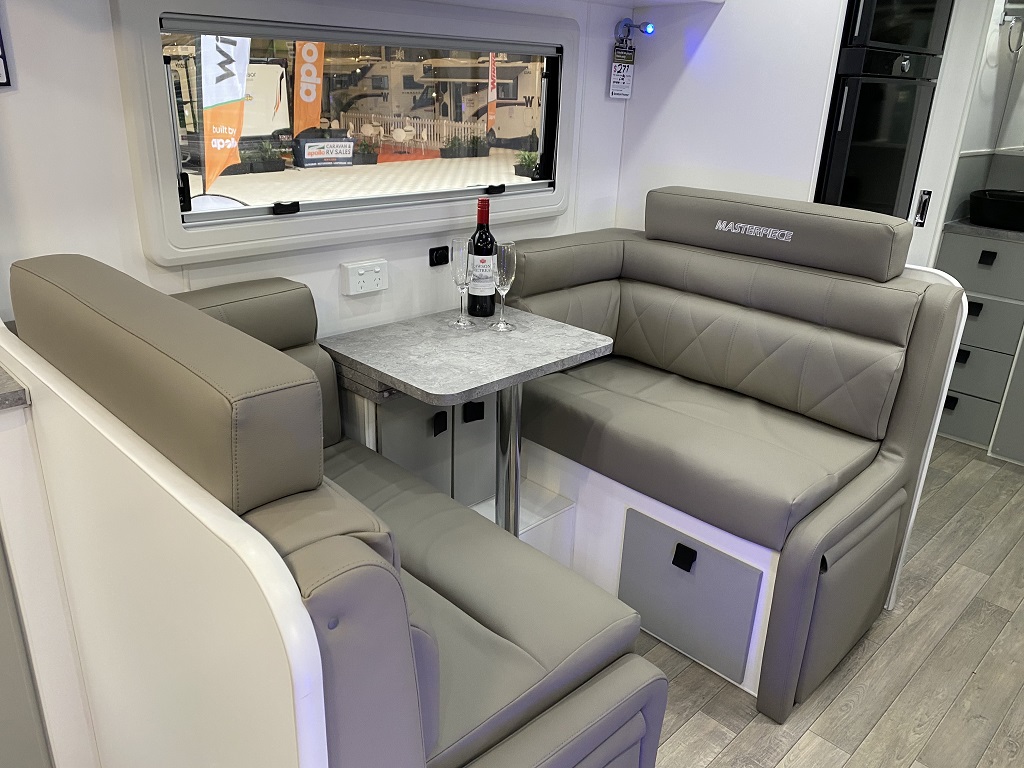 This Masterpiece luxury model has modern styling and comes with a plush dinette seating area, with plenty of cupboard and storage space. Masterpiece has equipped this van with long-term touring in mind.
Click here for more information.
Words and images Grant Hanan and Linda Bloffwitch