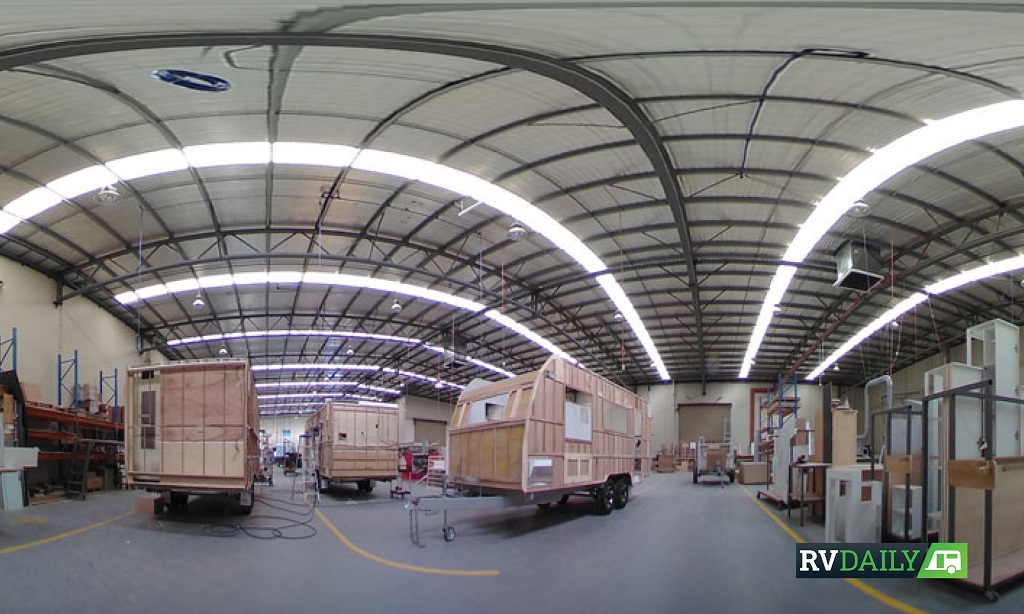 It's one of the hottest topics in van land, so we've put together these tips on steering clear of a lemon caravan and what you can do if you still end up with one!
Here's the scenario: you've retired, the kids have left home, with your life-savings you've purchased your brand-new dream caravan, ready for the trip of a lifetime, only to find that your caravan has so many faults that its spent more time in the workshop than on the road.
The list of issues seems never-ending. As soon as one problem is fixed another one rears its ugly head. The dark cloud descends and you start to get the impression you've purchased a lemon. The great Australian dream has turned into your worst nightmare.
Despite what many in the industry might claim, the harsh reality is that this scene is playing out across the country with hundreds (possibly thousands) of caravan and motorhome owners. It's enough to put you off buying an RV in the first place.
But are things really as bad as they appear to be? For as many owners who seem to have no end of issues, there are many more that don't. Caravan parks across Australia are full of grey nomads seemingly getting around without so much as a leaky tap. Are these guys just lucky or are they doing something that the others aren't. We want to give you our top five tips to avoid buying a lemon caravan.
To put this into context, we're assuming that you have already done some research, that you've got an idea of the sort of caravan or motorhome layout you want with the sort of features you need. You have looked around at various brands and narrowed down your search to no more than five manufacturers. You're ready to go down the path to committing to a purchase. What do you do at this point?
TALK TO THE OWNERS
Without question, the best information and advice you will get about any caravan or RV is from the people who own them, and the best way to get that information is to talk to them face to face. When we stay at a caravan park or free camp, we take the time to talk to our neighbours and its rare to find someone who isn't willing to talk about their vans; the good and bad points, what issues they've had and what their experience has been with the dealer and/or manufacturer. Most owners will happily invite you into their van to have a look. Most importantly, talking to someone in person, with the product at hand, you can pick up so much more about the owners themselves, and you can see details in the physical product that you would never be able to obtain reading a review on the internet or Facebook.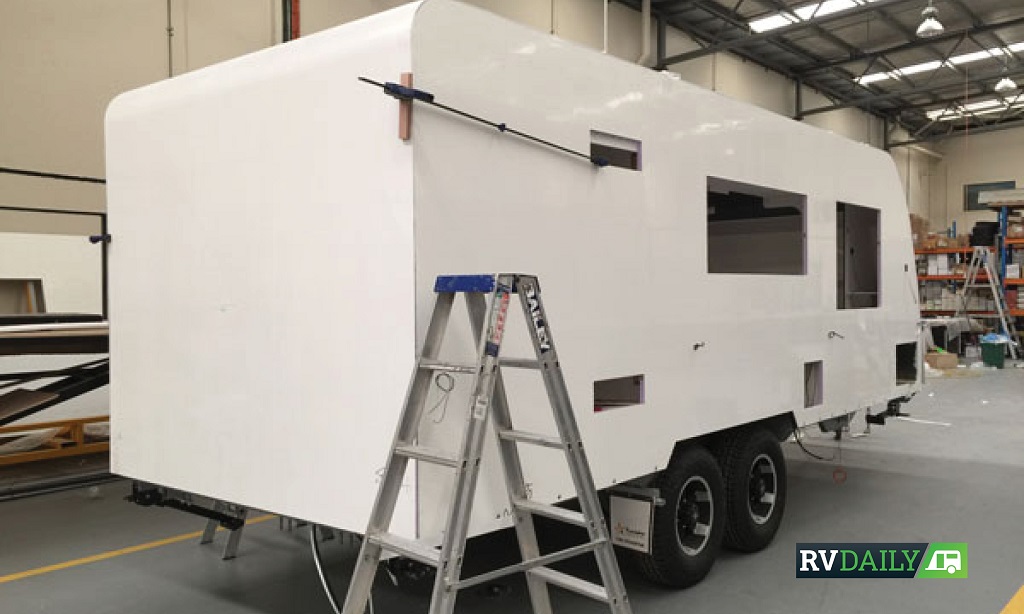 ORGANISE A FACTORY TOUR
Any manufacturer who takes pride in their product will not hesitate to organise a factory tour for a potential customer and, I can assure you, it will be time well spent. For a start, there should be other caravans in various stages of manufacture, giving you the ability to see what lies beneath the skin and fancy LED lights. You will be able to see how carefully the electrical wiring is routed through the frame, the strength and construction of the frame itself and how carefully the insulation is installed. You can see what quality control measures are in place, what high-tech machinery they use, how clean and orderly the factory is maintained. Even the demeanour of the staff can be an indication of how well the factory is managed, and if there is a degree of pride in their work. Let's face it, if you're going to fork out $70,000 or more on a new RV, the cost of a trip interstate to visit a factory would seem to be money well spent. Some manufacturers will even stump up the cost of the trip with a bit of pre-trip qualification of your seriousness.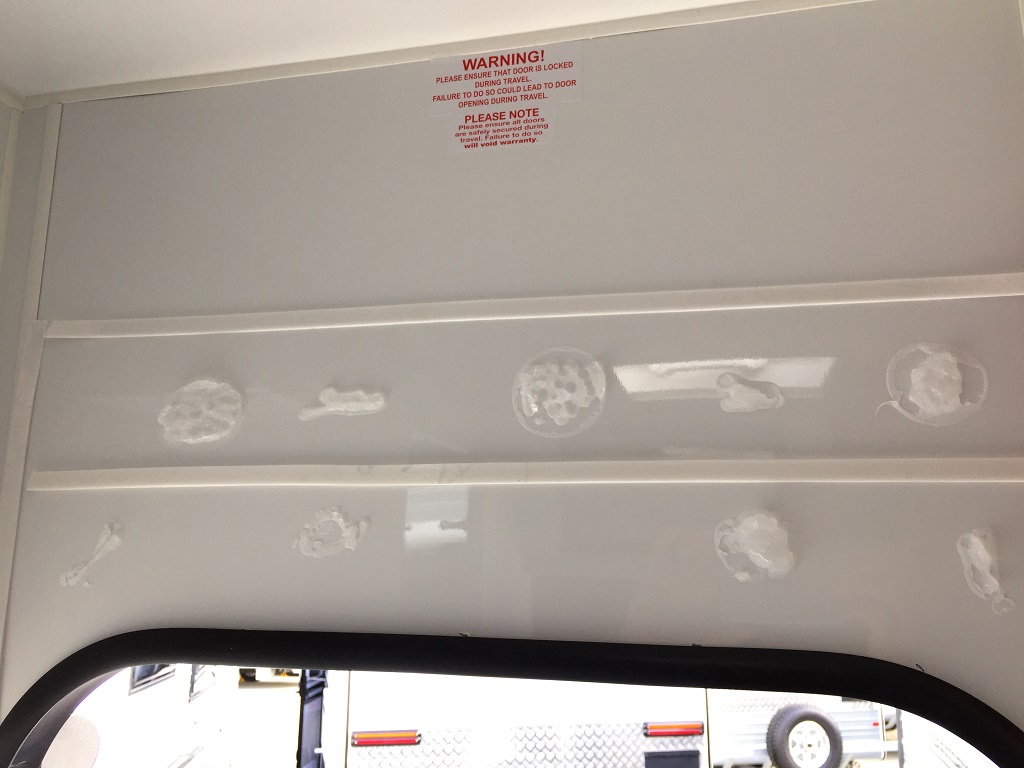 GET DOWN AND DIRTY
When you're looking through vans on the showroom floor, go through them with a fine-tooth comb, inside and out. Open every cabinet door and look inside beyond the pretty exterior. Have a look at the quality of the fixtures and fittings, look for exposed wiring or careless plumbing. Cabinet doors should all sit flush with a consistent fit and minimal gaps. Sit in the seats for at least 20 minutes to ensure they are comfortable and made from quality materials. Look closely at the exterior of the van particularly around window frames and wall joints. They should be properly sealed and sit flush. Make sure all doors to exterior storage compartments are high quality and seal properly when shut. Get underneath the van and look at the quality of the chassis. Look for consistent and neat welds particularly where the suspension is attached to the chassis. Ensure all wiring and plumbing is routed so that it is protected from stone damage. If something doesn't look right, ask about it.
READ THE DOCUMENTATION
Before you sign on the dotted line, insist on getting a copy of the contract of sale and the warranty terms and conditions so that you can take them home with you and take the time to read both documents carefully. If you don't feel confident in assessing these documents, pay extra to have them examined by a contract specialist. The last thing you want to have happen is to discover your off-road caravan is not covered for off-road use or that you've locked yourself into an unreasonable pre-payment schedule. An important consideration with a warranty is who fulfils it. If you have a long list of accessories, and sometimes even the inclusions in the build, make sure you know if the warranty is with the dealer, manufacturer or the maker of the add-on, so you don't get passed from pillar to post if something breaks.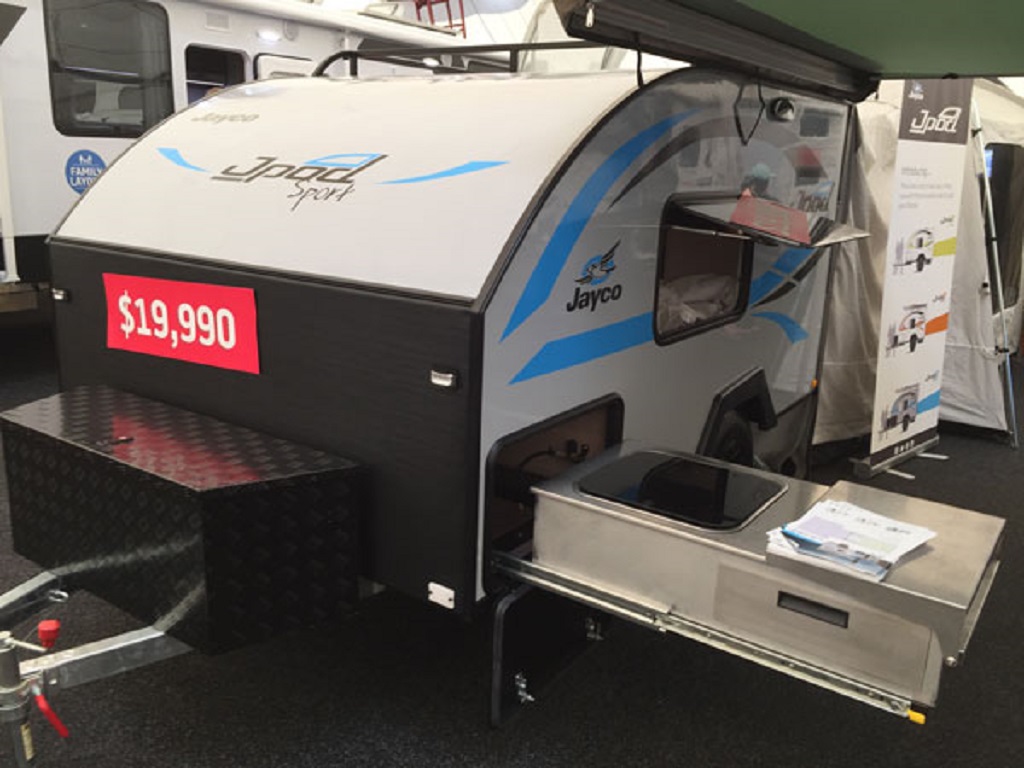 TALK ABOUT WEIGHT
One of the biggest issues facing new caravan owners is weight. Before purchasing, talk to the sales rep about how much they anticipate the van will weigh empty from new including all the accessories you want. Keep in mind, if you don't specify a minimum payload, you may end up with as little as 300kg for a single-axle van or 400kg for a double axle. Not a lot when you consider you'll likely be carrying 200 litres (200kg) of water alone. Ask what items are included in the Tare or empty weight. A good manufacturer will have a set of scales at the factory so they can weigh the final product for you. Make sure they know what tow vehicle you have so you don't end up with a van that exceeds its maximum braked towing capacity.
This is by no means a complete list of things you can do to ensure you don't end up with a lemon, but it is an excellent start. If at any time during your negotiations, the dealer or manufacturer doesn't want to co-operate with any reasonable request such as those detailed here, it's a good sign that you should walk away.
Read part two here