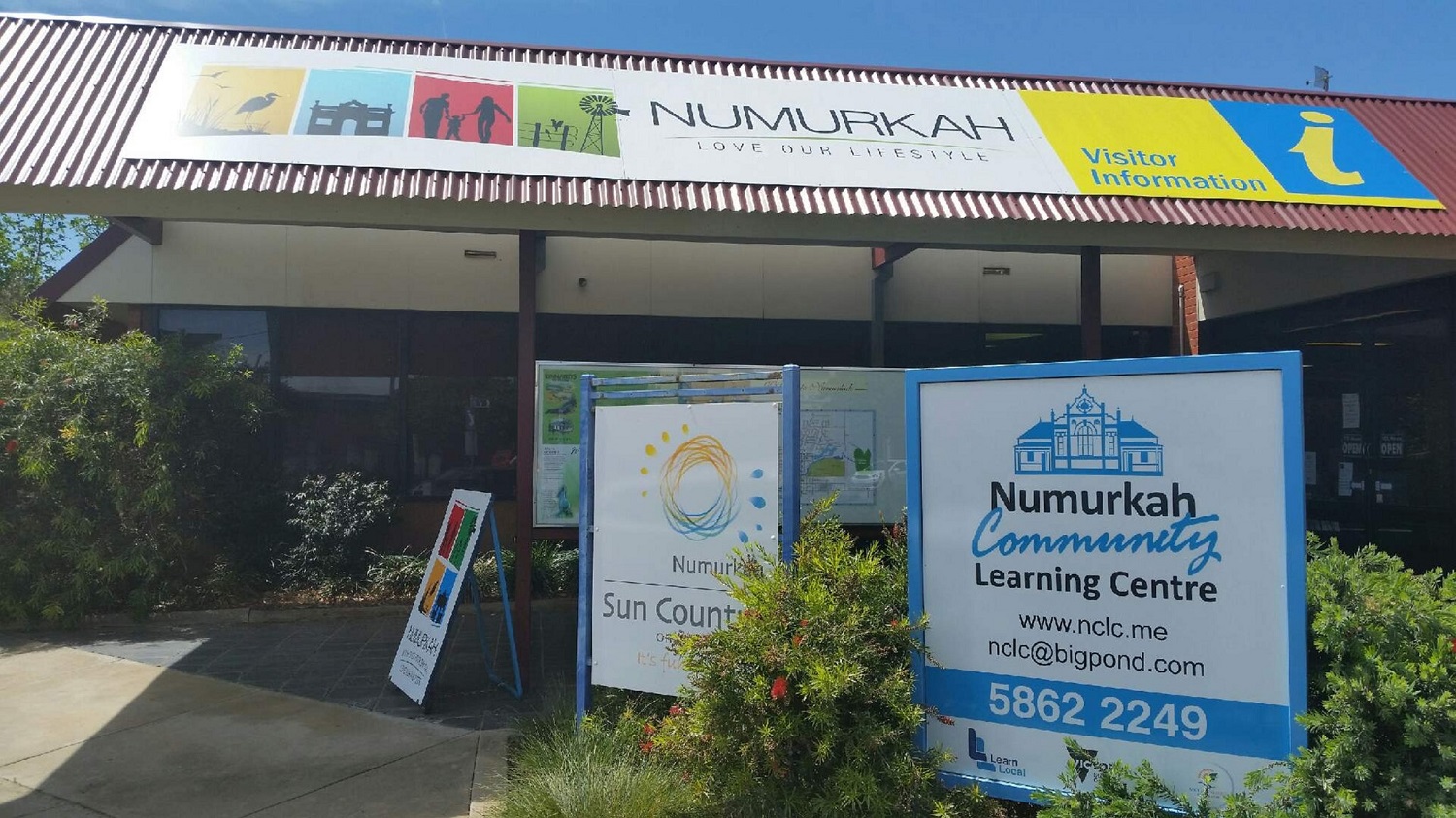 Victoria is in the news for all the wrong reasons. Here's some good news, as the town of Numurkah has a campaign: Making Numurkah RV Friendly, and your opinions are being sought.
It appears the locals of the Victorian town of Numurkah have spoken, well some of them anyway. These vocal ones have petitioned their local Moira Shire Council to make the town RV Friendly.
And the council is listening. However, it wants more opinions and suggestions as to how to go about it, what it will entail, the vital thoughts of the locals to make sure any move to RV Friendly status has the majority support of the locals.
For some reason, the RVFT debate brings out quite strong emotions, especially if local businesses feel in any way that an influx of caravans, campers and motorhomes will be a financial detriment to their endeavours. These fears often might be misguided, because the possible benefits of money being spent across all sections of the town's retail and service providers, from electricians, to tyres, to the pharmacy, etc. cannot be understated.
So the good burghers of the Moira Shire Council have put it out for a survey.
To quote from the council Facebook page and website,
"Following a petition from residents of Numurkah to make the town Recreational Vehicle (RV) Friendly, we are considering all options, including trialling an overnight parking option. We are seeking to proactively encourage greater visitation when the Stage 3 restrictions have lifted and the time is right, and we want to hear your views on Numurkah becoming an RV Friendly town."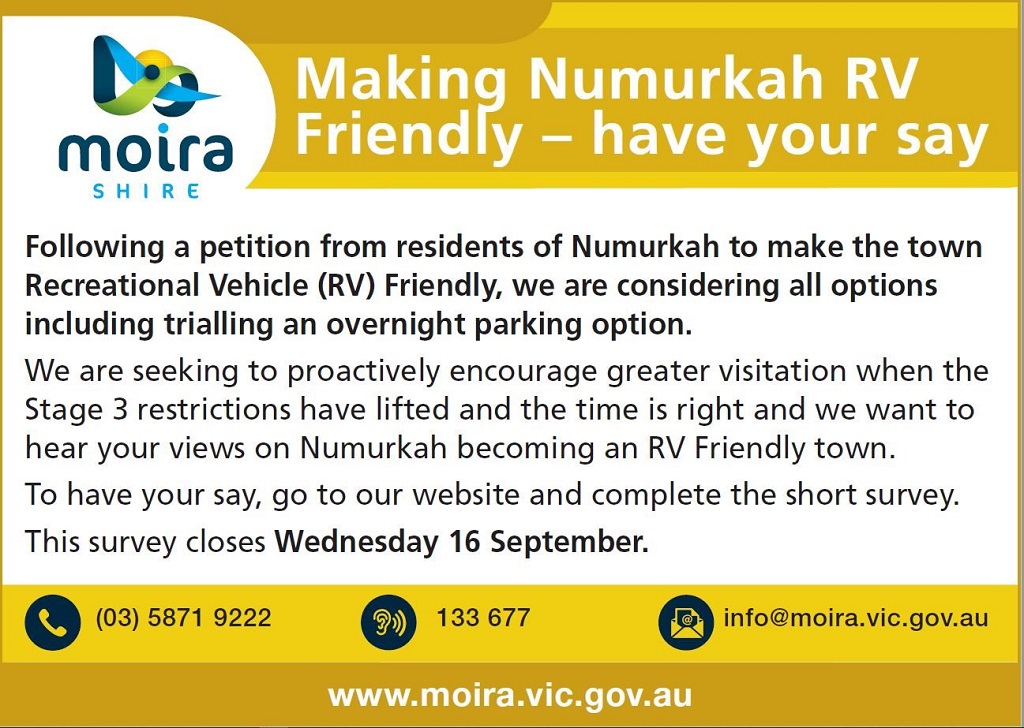 You can access the survey on this link.
Please note, the survey closes Wednesday, September 16, 2020.
The town of Numurkah, in northeastern Victoria with a great location for Murray River RV touring, sits between the drawcards of Echuca and Yarrawonga, Lake Mulwala, and wine country over towards Rutherglen.
Read next: Just what makes an RV Friendly town?
Image credit Visitmelbourne.com