When Queensland dealership, Brisbane RVs, collapsed and receivers were appointed earlier this year, Julie and Ron Gray were staggered. The couple had paid more than $100,000 as a deposit for a new Lotus caravan, that then looked likely never to be built. The couples' dreams of the perfect life on the road appeared shattered.
When Lotus Caravans Director, George Joveski, realised what had happened with the dealership he was stunned. It wasn't just the Grays who had lost money, many deposits had been paid for new and used vans, and these people looked to be in financial limbo.
In an amazing display of care for its customers, Lotus Caravans sorted out deals with all the affected owners to help them. However, the Grays had lost so much; it meant Lotus would almost be giving the van away.
Lotus Caravans contacted its suppliers and asked if they could help out. Within months (this process started with the order back in October 2018), the Grays had driven down from Queensland to be handed the keys to a brand-new Lotus van. It's been a relief and a very happy ending for the previously distraught Grays and one they won't forget.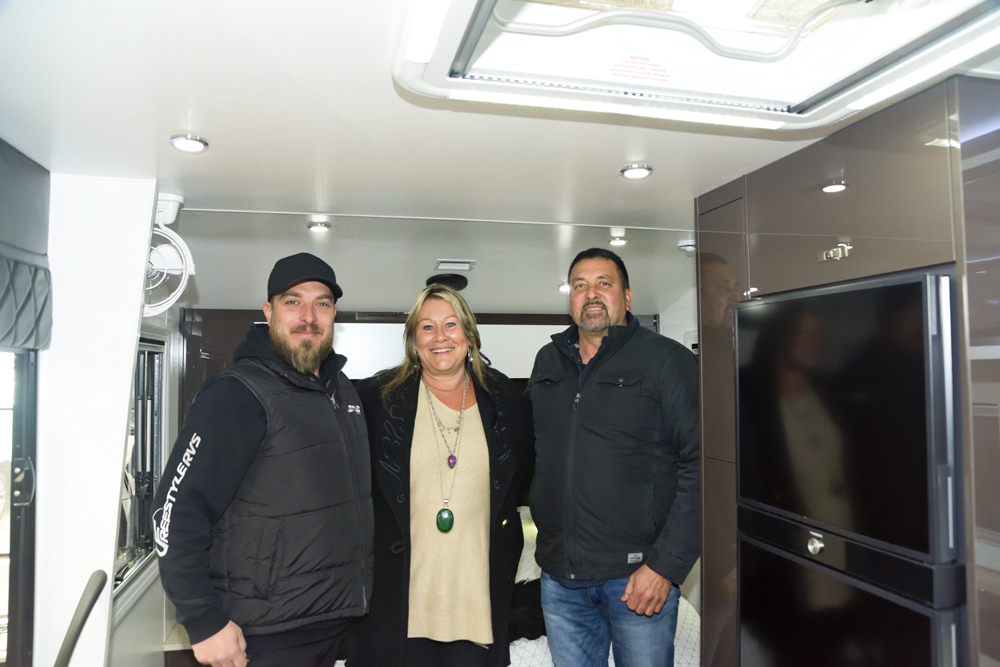 Mother of two, Mrs Gray (53) explained it took three or four days for Lotus to contact them once the news had broken. "They could hear how distraught we were and what we were going through. We had been told so many lies, right up to the end when we were told our van was going to be delivered in two weeks – yet we found out it hadn't even been started because no money had been paid to Lotus Caravans!" Mrs Gray said.
"We got a phone call from Dave to tell us they, Lotus, were going to honour the contract. I was gobsmacked; I was speechless. I didn't know what was going on because we'd been to hell and back. I remember there must have been several people in the room when George said, 'let me get on the phone, let me tell her'. He came on the phone and told me, and I just burst into tears."
"When Ron got home I raced out the front and told him, they're gonna build our van, they are gonna build our van and he basically burst into tears as well."
Ron and Julie are heading to Moama with their new van, then up to their home state of Queensland before picking up their three fur babies and heading bush for a week or so in western Queensland.
They Grays couldn't stop raving about the amount of help they had received from the industry as a whole.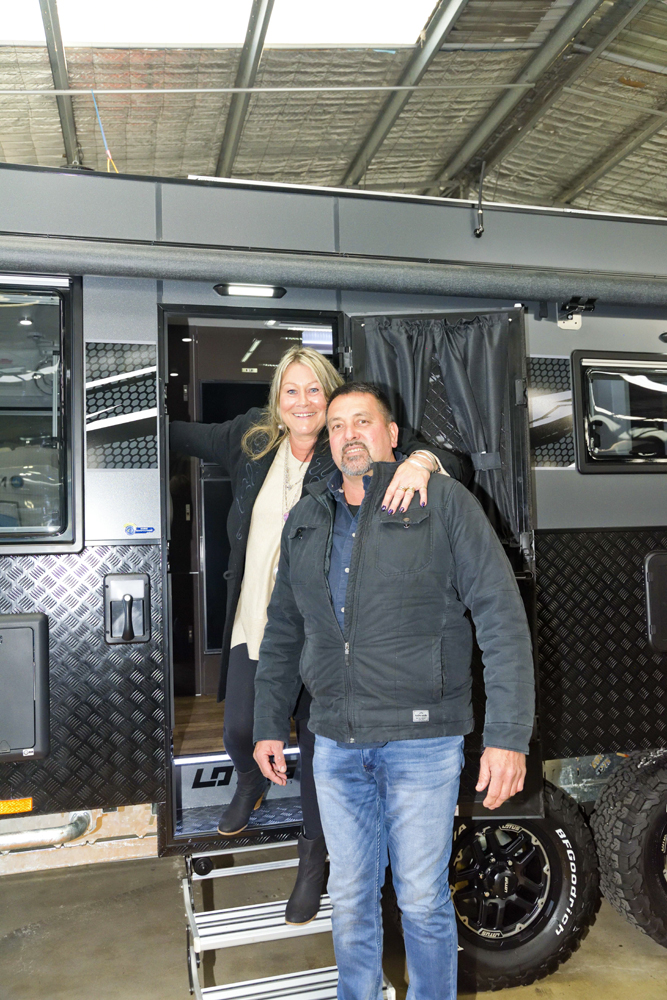 "We simply can't thank Lotus Caravans and the industry people enough!" said Ron.
The list of distributors included: Dometic, G&S Chassis, Anton's, Primal Alloy Wheels, Ranger RV Supplies, Halifax Vogel Group, Worthington Industries and Designerform.
Lotus Caravans' George Joveski explained that it'd been a huge undertaking to not only look after Julie and Ron, but the others caught up in the mess. As a company, Lotus Caravans is ensuring that its dealers will do the right thing into the future and he hopes the Grays have an awesome life with their new off-roader.