iTechworld 900Amp Jump Starter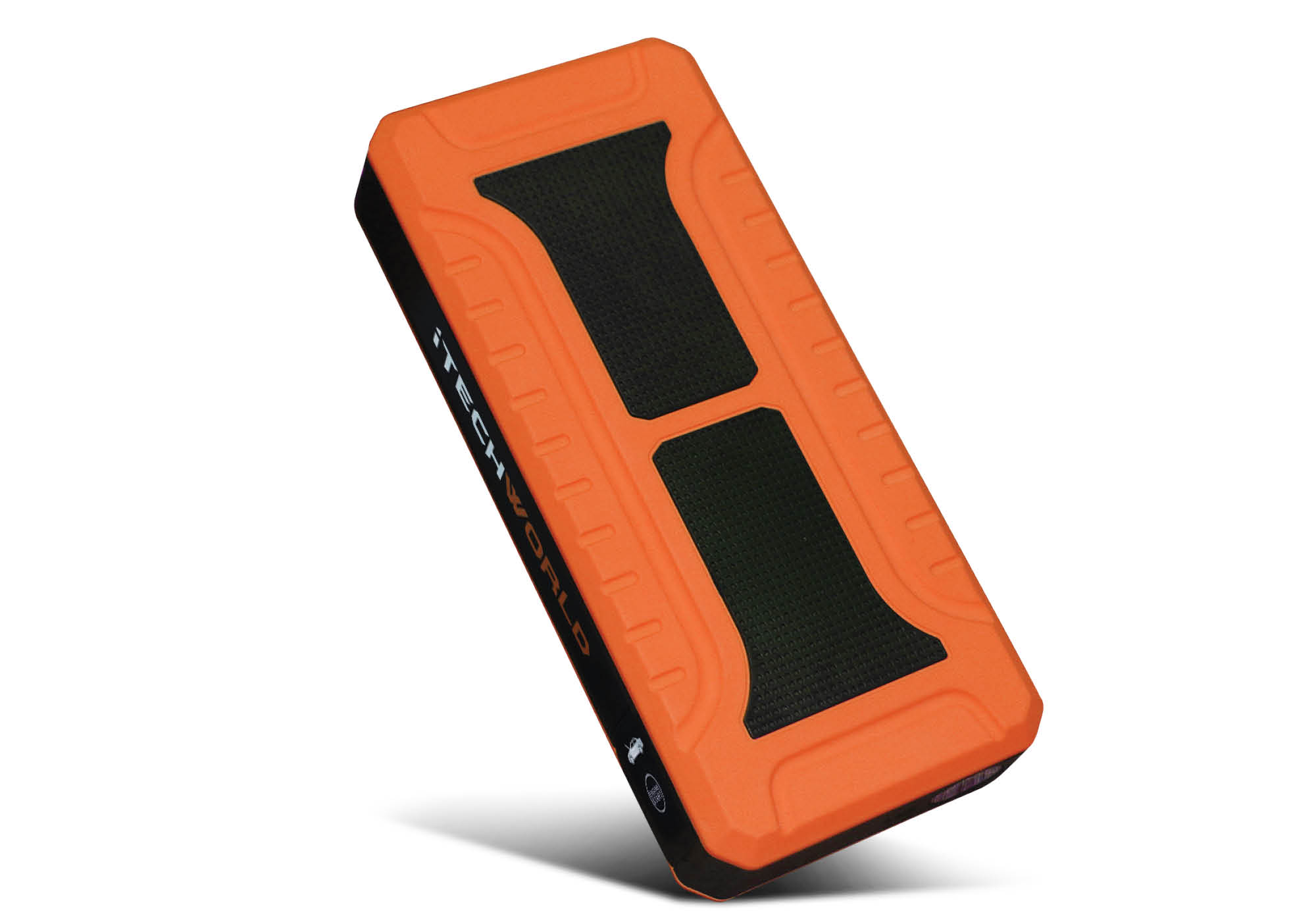 This is one hand-held jump starter you won't be able to resist getting your mitts on!
When you think battery power pack and jump starter, hand-held generally isn't the thought that jumps to mind. Gone are the days of bulky jumper packs, iTechworld have created the ultimate power bank charger that is yet the find a car it can't start, the 900Amp Jump Starter can get your car running if you left your lights on during the night, charge your laptop on the road, even run your TV or fridge. With a cigarette adapter as well as jumper cables and just about every phone and laptop connection available, this jumper packs a serious punch. With a built in ultra-bright LED torch two USB 2.0 ports, over current, short circuit, overload, over-voltage and over-charge protection, the iTechwold 900Amp Jump Starter is a must have addition to you travel kit.
For more information: http://itechworld.com.au/collections/12v-batteries/products/jump-starter-900a-20000mah-backup-power-bank-charger-portable-for-car-boat-12v