Gather the firewood and marshmallows, and head over to one of these top-notch caravan parks for your winter escape
Words Janie Medbury, Images Various
PARK 1: Cobar Caravan Park, NSW
One could argue that there's no better time to head outback than in winter, where the temperatures are mild and the blue sky seems to go on forever. The town of Cobar is one such place, located 690km north-west of Sydney via the Blue Mountains and Mudgee. There are historical buildings to admire, including the must-see Great Cobar Heritage Centre, and there's also the open-cut mine which you can view from Fort Bourke Hill Lookout, not to mention heritage walks and nature reserves prime for picnicking.
Cobar Caravan Park is the obvious choice for travellers to set up stumps, and has recently had somewhat of a makeover with a new reception, refurbished amenities block, and landscaping. There are a range of sites to choose from, whether you want power or not, grass or concrete, shady or sunny, drive-through or regular, with the rates starting at $29 a night. The park offers punters a camp kitchen, dump point, barbecue area, WiFi, and a small kiosk to top-up the essentials. Dogs are welcome to join you on your stay.
LINK: http://www.cobarcaravanpark.com.au/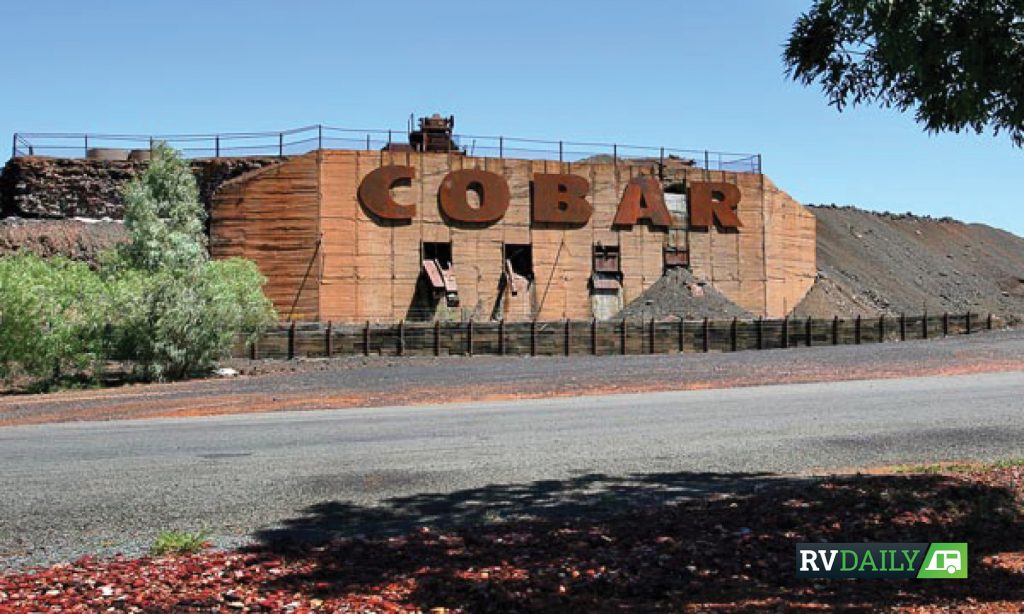 PARK 2: Ardern's Caravan Park, Vic
Myrtleford is an agricultural town 280km north-east of Melbourne, and is the gateway to one of Australia's best national parks – the Mt Buffalo National Park, which boasts an extensive selection of walking tracks, waterfalls and lookouts. Head over this season and have yourself a white winter adventure at Mt Buffalo, where you can go tobogganing and cross-country skiing, and let the kids loose in the snow play areas. Or, if you prefer to take it easy, a scenic picnic and wine-tasting are in order here too.
Park your van on one of the grassy or concrete powered sites at Ardern's Park, where there's more than enough room for even large buses and motorhomes. Shady sites are plentiful, otherwise there are sites without trees overhead as well. There are all the facilities you'd expect of a caravan park, plus a laundry, playground and tennis court. Dogs on leads are welcome. Visitors have direct access to the Happy Valley Creek, so bring your fishing gear along if you have some, and keep a keen eye out for the resident platypus!
LINK: http://www.arderns.com.au/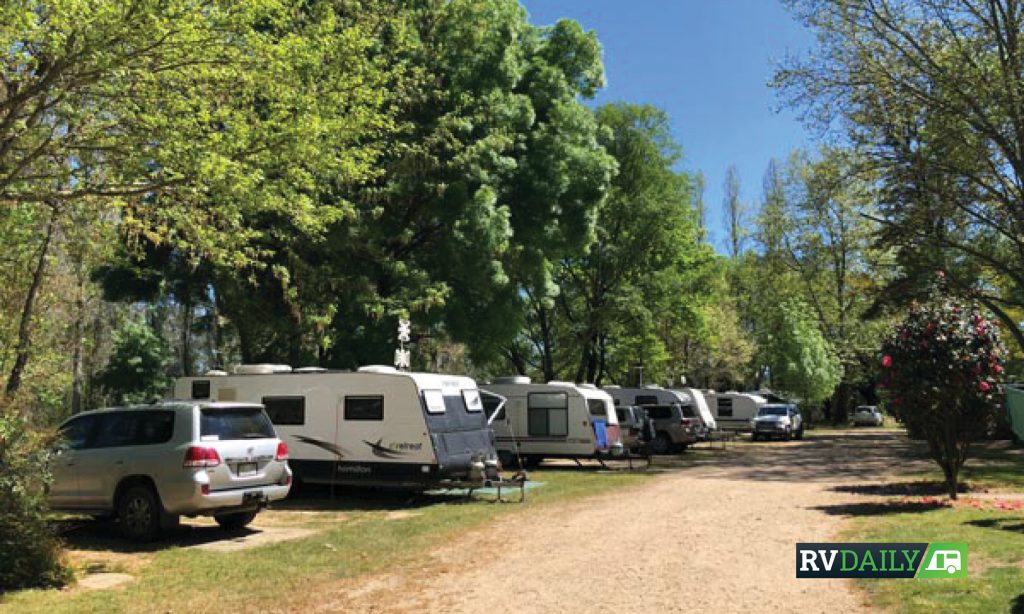 PARK 3: G'Day Mate Tourist Park, NT
Now is your chance to explore the Red Centre without the brutal summer sun beating down on your back. G'Day Mate Tourist Park is a friendly, true-blue park to plop your caravan while you traverse the Alice. Powered sites start from $36 per night; the grassed sites are shaded by gum trees and just a few paces from the camp kitchen. Other facilities include clean amenities, laundromat, free barbecues, a swimming pool, internet access and gas refills. Plus, there's a supermarket close enough to reach via foot.
The park is just 6km from the Alice Springs CBD, with the awe-inspiring Eastern and Western MacDonnell Ranges within exploring distance too. A jaunt into the Alice Springs Desert Park and Alice Springs Telegraph Station is a must-do as well. Basically, staying at G'Day Mate Tourist Park perfectly positions you to see the Aussie desert landscape and all of its attractions.
LINK: https://gdaymatetouristpark.com.au/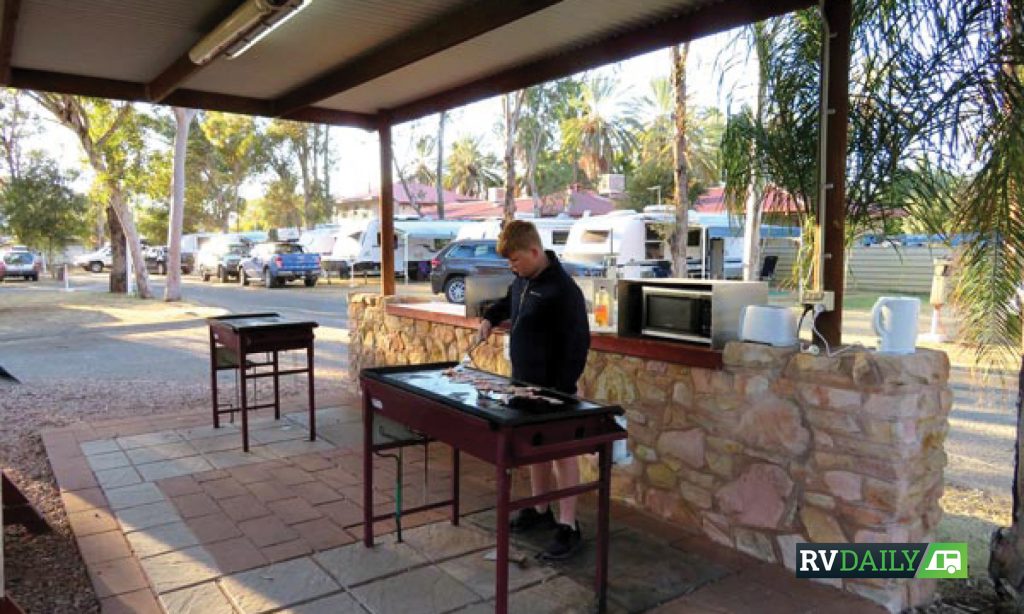 PARK 4: Country Style Caravan Park, Qld
Imagine reclining on your camp chair among the native eucalypts, lakeside, as you sip a chilled beverage and bask in the warmth of a campfire. Kangaroos graze nearby, and colourful birds like King Parrots and Eastern Rosellas brighten the landscape. This is what you can expect at the Country Style Caravan Park in Stanthorpe, which forms part of the Granite Belt and is just three hours' drive from Brisbane.
It's the nearest caravan park to the Girraween National Park, which has incredible views and walking tracks galore, not to mention the numerous wineries, breweries, gourmet local produce, craft and speciality shops all nearby. From $28 a night, you can choose from a powered site or an unpowered bush or riverside site. You will have access to modern amenities, a large laundry, camp kitchen and a dump point. Pets of the well-behaved variety are welcome.
LINK: https://countrystylecaravanpark.com.au/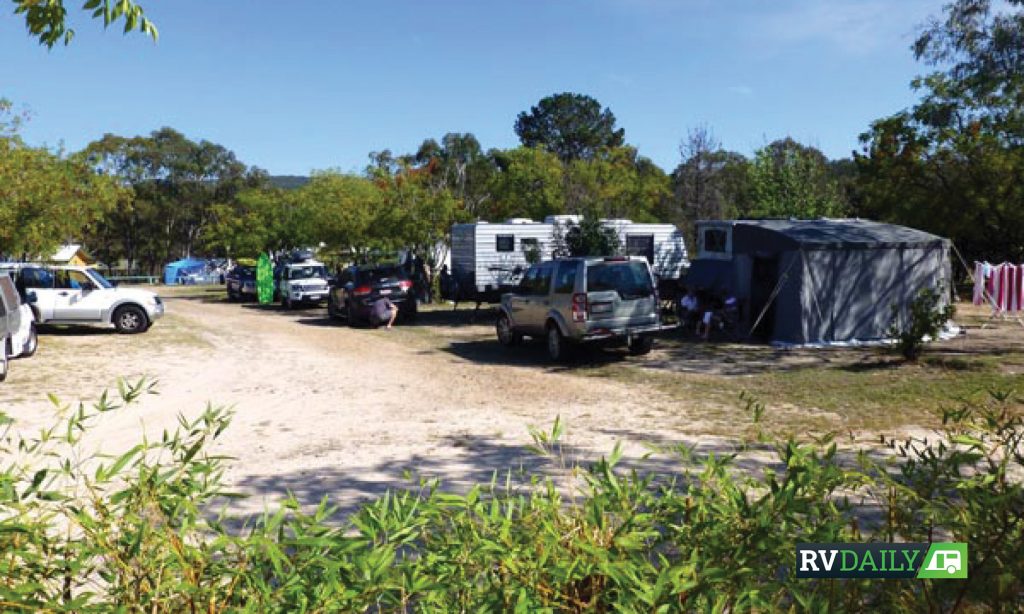 PARK 5: Durras Lake North Holiday Park, NSW
Set among the bush just 20 minutes north of Batemans Bay, and nestled between Durras Lake and Durras Beach, is the Durras Lake North Holiday Park. Incredibly, the park offers a 'kangaroo guarantee', which means if you don't see kangaroos during your stay, you get a full refund! So, needless to say, you can expect to encounter plenty of Aussie wildlife. You'll be close to Murramarang National Park and Batemans Marine Park – both great spots for swimming, fishing, kayaking and walking.
Campsites are flat and ideal for tents, camper-trailers and small caravans (under 18" long), sheltered by spotted gum trees; several powered sites are available. It's just a short walk to the modern amenities block, which has coin-operated hot shower and laundry. Every campsite has its own fireplace – so it's safe to say that happy hour will involve the toasting of marshmallows! Firewood is available for purchase, so that's one less thing you need to lug around.
LINK: http://www.durrasnorthpark.com.au/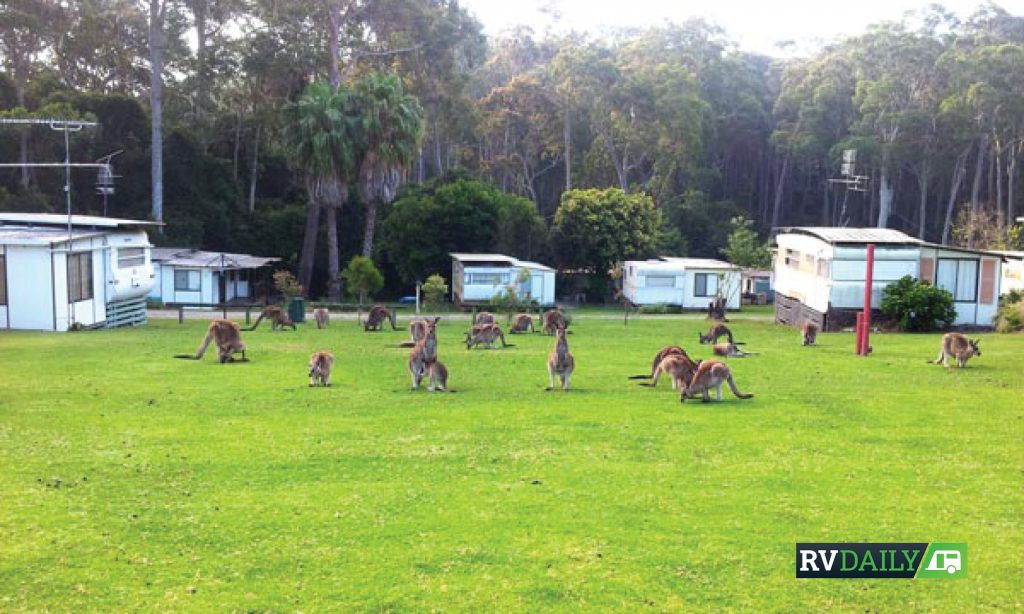 PARK 6: Port Vincent Caravan Park, SA
Port Vincent on South Australia's Yorke Peninsula, with its sandy beaches and blue seas, may strike you as a summer destination, but it also makes a great winter getaway if you want to escape from the crowds. While the days can be a little chilly, there's usually no frost, and it's certainly warmer than other parts of SA at this time of year. This season is also great for fishing (less people means more fish to catch), and who can resist a walk along the beach at any time of year?
Park your van on a pet-friendly grassed power site at Port Vincent Caravan Park, where you will have access to a playground, pristine amenities, camp kitchen, free barbecues, a coin-operated laundry, a fish cleaning area and essential supplies available for purchase. As for things to do, there's plenty – walking trails, bird-watching, mini golf, plus a whole raft of water activities. Check out the ancient glacial rocks on the northern side of the Marina, and discover the story of the SS Juno at the monument by the wharf.
LINK: https://portvincentcaravanpark.com.au/