A collective, a tribe, a cluster, a roma, a convoy – or is it simply a caravan of travellers?
Words and Podcast Andrew Kennedy
A lot of us have nicknames or travel titles when we hit the road; ours is 'Australia On Track'. So when I saw 'Duk'n Around Oz' written on the side of a vehicle, I had to investigate.
I soon met Nino, Clair, Lucia and Gabriela, but then came 'We're On Our Way', with Brenton, Cyndal, Ashton and Flynn. Following them was 'Changing Pace – No Rush – No Race' with Trevor, Wendy, Coop, Cam, Charlotte, and, of course, Peppa the toy poodle. And finally, 'Our Wild Tribe' with Daniel, Dale, Seth, Ella, Lilly and Amelia.
Our peace and quiet was about to be wrecked, I thought, as we relaxed in Frank Potts Reserve in the beautiful wine region of Langhorne Creek in South Australia.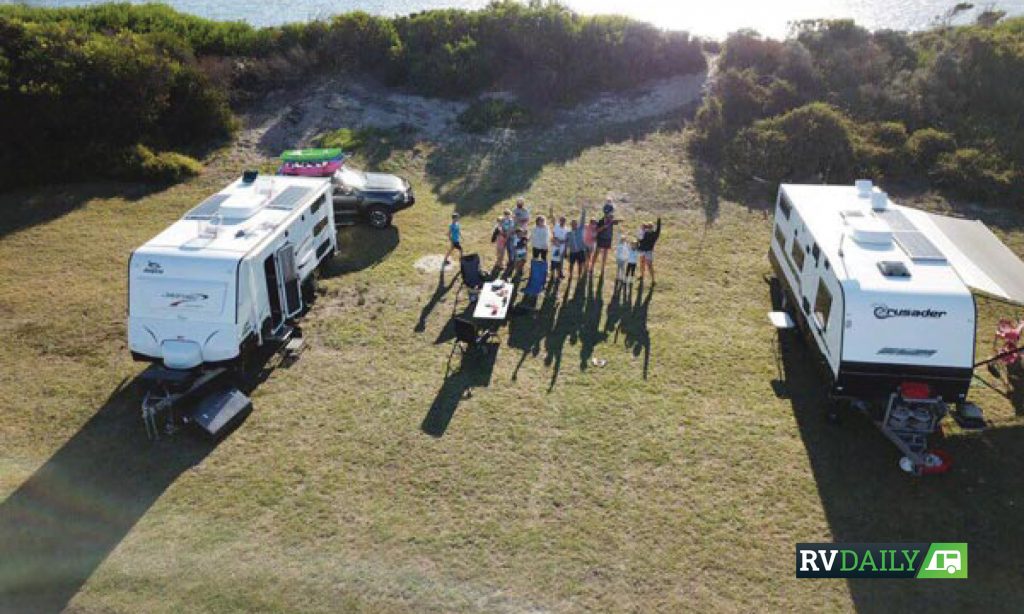 Not to be so. The wonderful sound of young families laughing, mixing, learning (home school), and enjoying each other's company was a delight to behold.
I'm going to call this caravan of travellers the 'Lifelong Friends', because after chatting to them, I reckon that is what they'll be.
These yo¬ung families have all sold their homes, packed up and hit the road, and on the surface they sound so relaxed about the future.
They'd only been together for about eight days, some a bit longer, the plan (if there is one) is to stick together for a while before heading off in different directions; some want to work, others don't, some will go north, others west.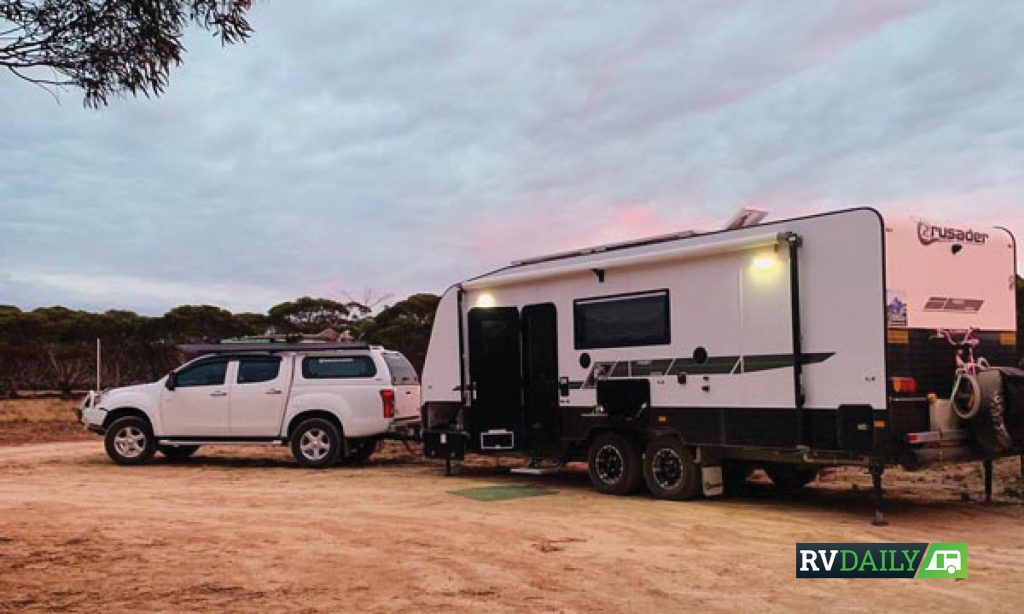 We chatted about free, or 'low-cost' camping, the extra costs of travelling with kids, education, the bond that has been created, and what the future holds.
Have a listen to this Campfire Conversation for an insight into travelling in a caravan of travellers.
You can follow these folks on various social media platforms; here's their Facebook links.
Duk'n Around Oz: https://www.facebook.com/duknaroundoz/
We're On Our Way: https://www.facebook.com/wereonourway2/
Changing Pace – No Rush – No Race: https://www.facebook.com/changingpacenorushnorace/
Our Wild Tribe: https://www.facebook.com/OurWildTribe/