[contentgated]
The rumour mill at Toyota has been in overdrive this week and today is no exception. News from insiders is the service technicians at Toyota have been sent back to school. That is not unusual but the subjects they have been studying certainly are, at least as far as Toyota is concerned.
They have been learning all about AdBlue systems and Regenerative Catalytic Converters, features not seen on any of Toyota's current range of Australian diesel vehicles. Apparently, that's all about to change with a major update of the 2.8-litre turbo-diesel engine used in the HiLux, Fortuner and Prado 4WDs. The engine will feature these anti-pollution technologies with new vehicle models about to hit the showroom floor. The troublesome Diesel Particulate Filter (DPF), which has given Toyota and its customers so much grief in recent years, however, will not be given the flick.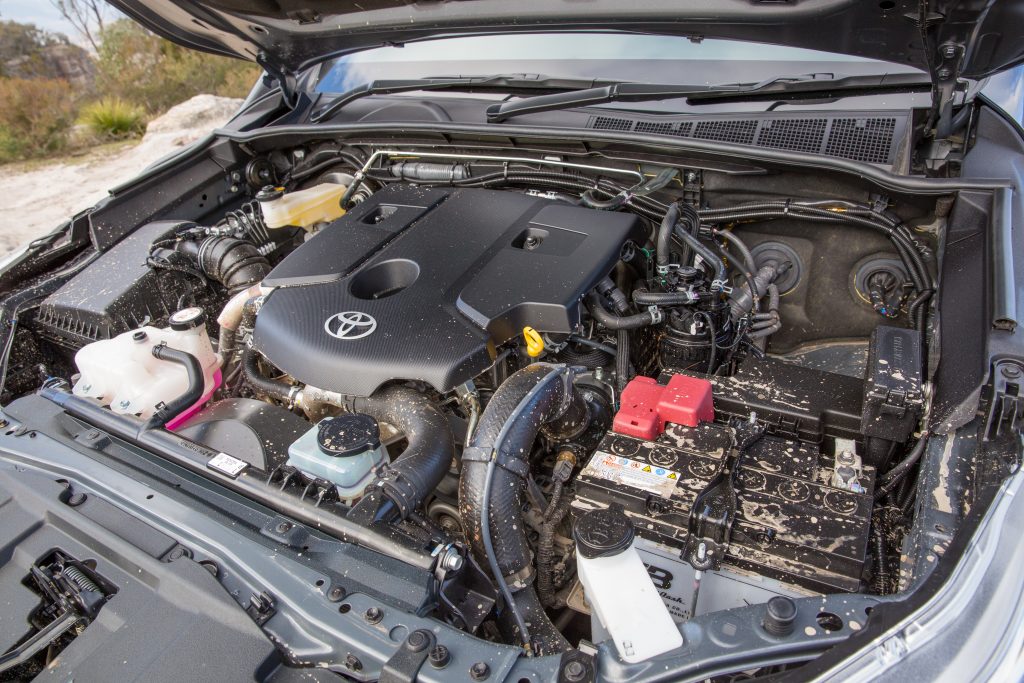 Since its release in 2015, the 2.8-litre engine has received its fair share of criticism with owners reporting increased fuel consumption and a loss of power due to a build-up of hard deposits in the DPF. The issues don't stop there. Owners have also complained of bad-smelling exhaust fumes and greater engine wear and tear. The problems are so bad, there's been talk of disgruntled owners taking out a class action against Toyota.
From New South Wales, Berrima Diesel has been dealing with the Toyota DPF issues for some time. So much so, its Facebook page refers to it as the 'Toyota DPF Scandal'. Berrima Diesel has been waging a very public war with Toyota over the problems it has seen in these popular vehicles. Perhaps Toyota has finally listened to their cries for change.
But wait … there's more.
According to sources, Toyota is also planning to bring the AdBlue and Regenerative Catalytic Converter changes to the venerable V8 twin-turbo-diesel engine found in the 200 Series LandCruiser from October this year. This engine only last week was mistakenly by Toyota's social media arm signalled for a July 2019 mothballing. If the AdBlue rumours prove true, this will improve the life of the popular V8 diesel for Toyota before it introduces the all-new 300 Series LandCruiser, which isn't expected for at least another two years.
For now, keep a close eye on your local Toyota showroom.
[/contentgated]