With caravan road trips experiencing unprecedented popularity in Australia due to international travel restrictions, insurance companies are urging families to exercise caution when purchasing second-hand RVs as a rapidly increasing issue emerges.
According to the Caravan Industry of Australia, caravan sales have spiked nationally as Aussies are forced to holiday locally, with a third of the spike newcomers to the caravanning lifestyle, many young couples and families. This dramatic increase in the sales of second-hand RVs has some insurance companies worried.
CEO of leading insurer Youi, Hugo Schreuder, said while the trend was great news for local tourism, a growing number of newcomers are unknowingly purchasing second-hand vans with poor workmanship or poor repair jobs, which could potentially cost them dearly.
"Unfortunately, many first-time buyers are very excited about the thought of hitting the open road, but don't know what to look for when purchasing a second-hand caravan, so are overlooking serious maintenance issues and are being forced to pay lots to fix the problems," Mr Schreuder said.
"Given the extremely high demand for caravans at the moment, there seems to be a growing number of sellers conducting dodgy cover-up jobs that first-time buyers are only realising once they're left to pay for repairs.
We're seeing caravans only a few years old with serious issues that the buyers were completely unaware of and are costing almost as much in repairs as the cost of the initial purchase," he said.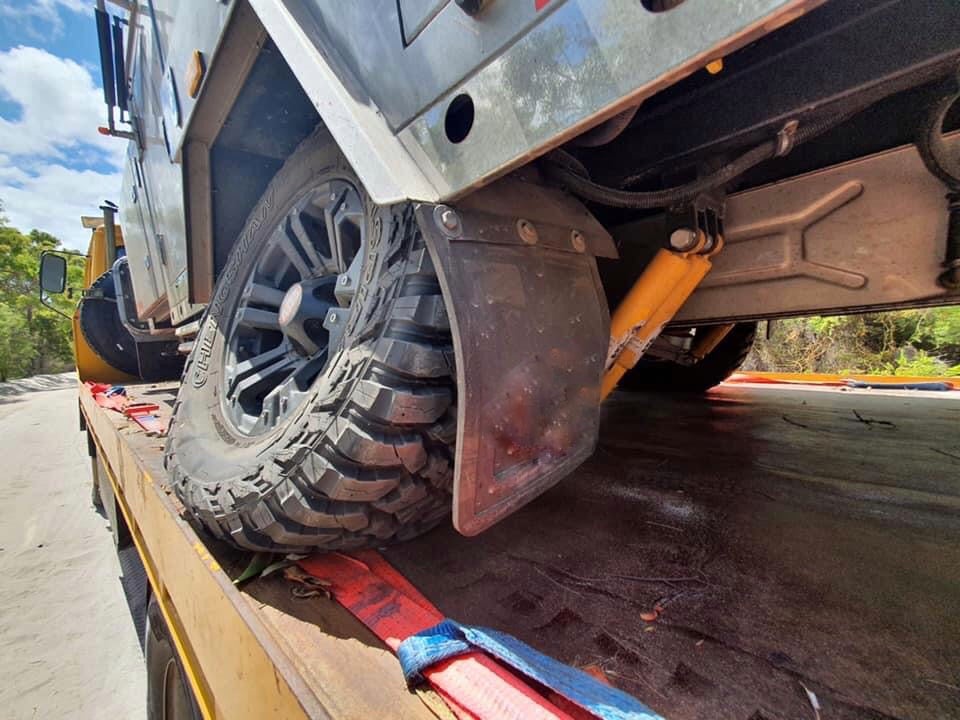 Mr Schreuder said Youi's caravan insurance has also experienced record demand since its launch in 2013 however, inexperienced buyers would be wise to organise a professional inspection prior to purchase.
"A few dollars spent pre-purchase can save some big money down the track, so combining this with caravan insurance can give buyers peace of mind as they set off into the sunset on their adventure," Mr Schreuder said.
"Young families are the next generation of grey nomads and it's important they have a positive first-time experience so they retain their enthusiasm for seeing Australia."
Mr Schreuder passed on some tips for buyers when purchasing a second-hand caravan:
If inexperienced, engage the services of an independent professional to inspect the caravan. The various caravan associations are a good place to start
If taking on the inspection yourself- on the exterior start with the roof, looking for loose, cracked, split or flaking sealant and seals. Pay particular attention to ventilation hatches, ensuite vents, roof panel joins and aircon units. Whilst there, check the condition of the paintwork and for hail denting.
Working down the sides, ensure the body panels and profiles match (a potential sign of previous repairs), check window seals and storage hatch seals are in good condition and not leaking into the inner frame.
Check underneath for obvious signs of wear, rust and loose or damaged suspension. Do the tyres have good tread and are evenly worn? Has the underbody been sandblasted by a life on rough gravel roads or does it look clean and sound?
All caravans will require a Roadworthiness certificate in most states for sale, best leave the detailed mechanicals such as brakes, electricals and LPG plumbing to the professionals to check.
Aside from obvious wear on soft furnishings and general tidiness, look primarily for evidence of water entry.
Inspect ceilings and upper walls for obvious staining, particularly in the corners (where most flex is experienced). Fresh paint or non-standard refinishing in these areas should be treated with caution.
Have a good look at cabinetry for staining, swelling or timber veneers on other fixtures coming away. Look inside all the cupboards, wardrobes and storage for signs of water staining or dampness. These areas often hide leaks and go undetected.
All sounds like good advice to us.
Safe travels.