How would you like to be able to monitor and control your RV or vehicle off-grid power systems all from the comfort of your camp chair? The Victron Connect app does just that as long as you have Victron gear installed in your rig.
Whether you like it or not, smartphones and other "smart devices" have become a huge part of our daily lives. So much so it is difficult to imagine how we coped without them. We use them for virtually everything from communications to photography and entertainment. So it's no surprise to see smart device technology worm its way into the caravanning and camping lifestyle in ways we could not have imagined 10 years ago.
Dutch electronics company Victron Energy, specialists in off-grid power systems, have embraced smart device integration with their Victron Connect app. I've been using it for about a year now and I have never seen a product range so defined by the brilliance of their smart device integration. Let me tell you why.
Before we began our life on the road, we upgraded the 12-volt electrics in our van with a lithium battery and a proper battery management system. That was all well and good. The tow vehicle, on the other hand, was pretty much left to its own devices. We didn't use its 12-volt system for much more than running a car fridge and recharging some of our smaller devices but even with this minimal amount of use, we started to experience issues especially when free camping long term.
After destroying one auxiliary battery, we decided to purchase a proper 240-volt charger. At the time we were limited in our available options. We went with a Victron Blue Smart 15 amp charger. Apart from its reasonable price, the idea of Bluetooth and smart device integration intrigued me enough to give it a go.
The Blue Smart charger has a few nice features. It's lithium compatible, it has a recondition charge profile for severely drained batteries and it came with an M8 eyelet connection that can be permanently attached to a battery allowing quick connection to the charger without using clumsy alligator clips. The Victron Connect app provides complete control over the charger's functions as well as displaying the real-time charging status. It means you don't have to keep going up to the vehicle and checking the state of the charger. You can simply use the app to see where in the cycle the charger is up to from the comfort of your caravan as long as it is in range of the Bluetooth transceiver. Very convenient. The app will also store complete usage data over the charger's lifetime and detailed statistics for the last 40 charge cycles (even if the charge cycle is only partially completed).

As great as this convenience is, there is more to the Victron Connect app. You see, Victron uses the same application to control and monitor all their Bluetooth enabled devices, providing a seamless single point of integration.
We recently upgraded the batteries in our Landcruiser to a DCS dual lithium system from Toyotrek. This kit came with a Victron 65 amp Smart Battery Protect device that monitors the battery status and disconnects any attached loads before the battery is completely discharged. This is quite important with the DCS kit as it ensures there is sufficient charge remaining in the batteries to start the engine. This device also has Bluetooth allowing it to be controlled by the Victron Connect software. In addition to setting up the device for various battery types as well as the presets for voltage shut off and restart, you can monitor the battery's voltage and switch the load on or off remotely. If you do a lot of free camping and you need to conserve battery power for any reason, this makes the process a lot more convenient.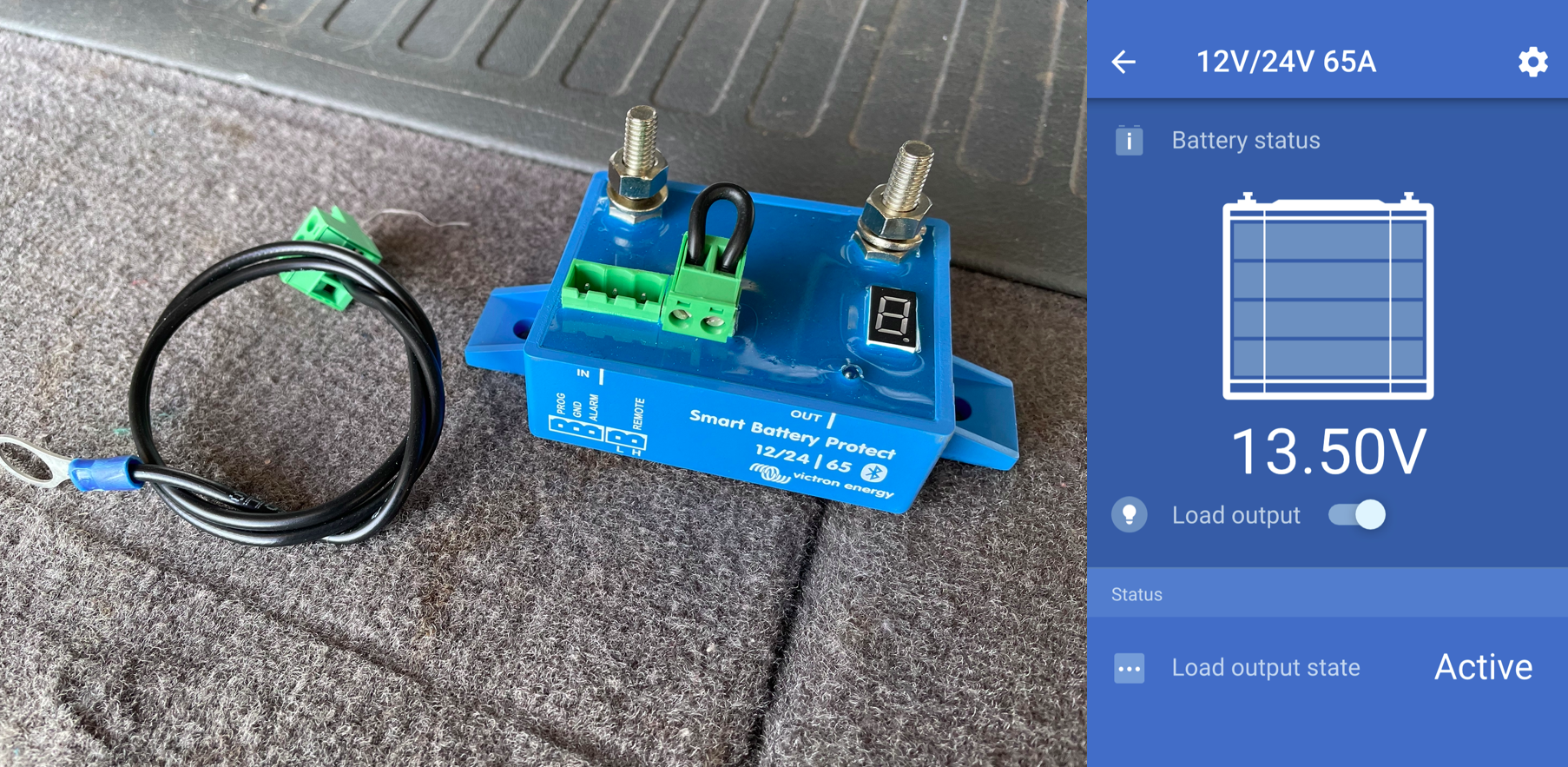 We recently purchased a Victron BlueSolar MMPT 100/30 solar charger, again for use with our Landcruiser. This device is also controlled using the Victron Connect application and it's here you get some really awesome functionality. You can monitor the actual performance of your solar panels and see how the controller is converting that into actual charging amps and volts. Like the 240 volt charger, you can see the status of the charge cycle and you can adjust the battery charge parameters in the settings. The app displays a range of graphical information about the amount of solar energy captured over a month or more detailed daily information. I found the app quite handy when free camping. It allows you can use the app data to adjust the position of any portable solar panels to get the most out of the available sunlight without having to go back and forth to a fixed display. You just use your smartphone and observe the changes in real-time.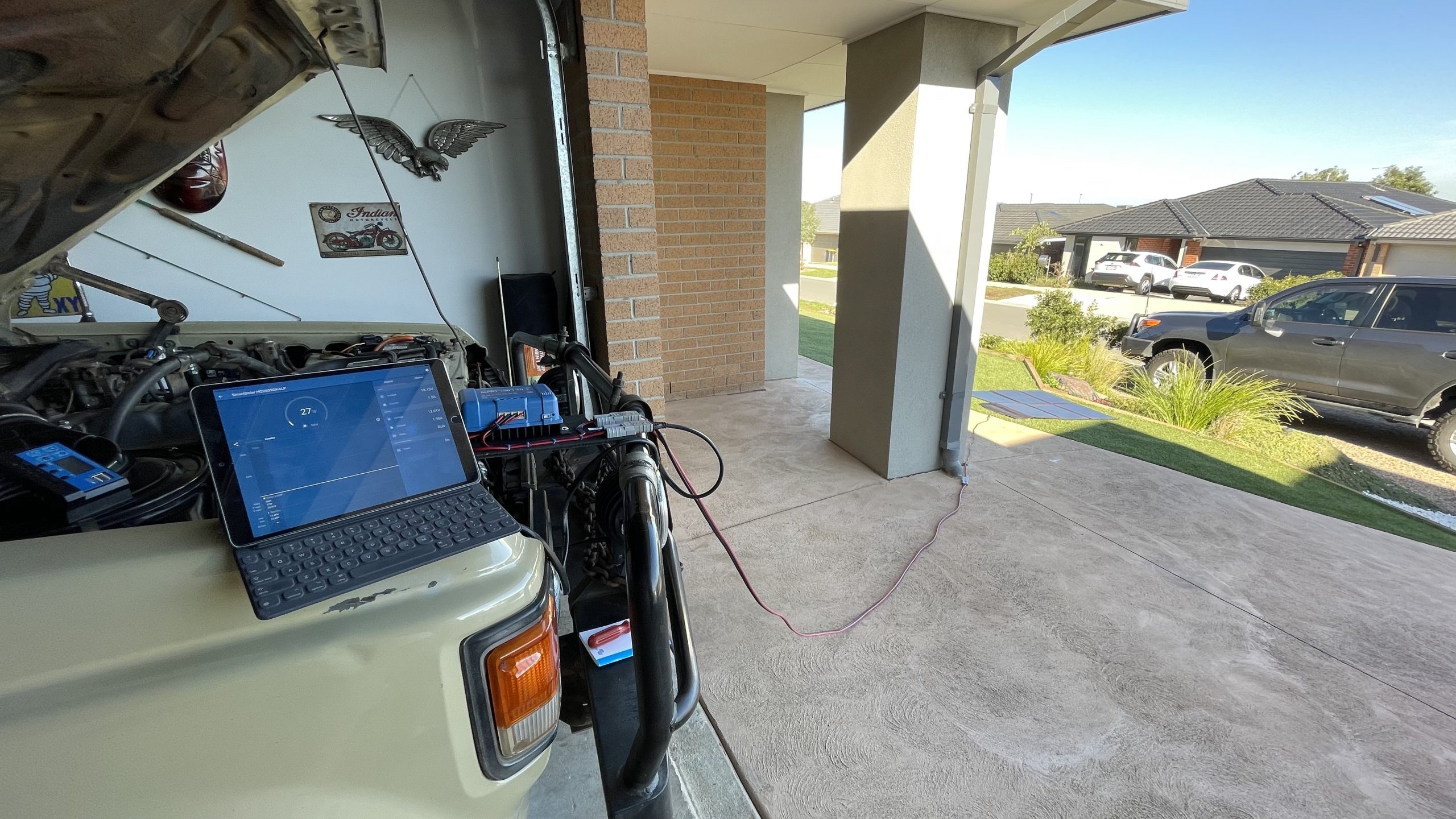 A lot of other companies making solar power systems for RV and camping are doing similar things with smartphone applications but I haven't seen anywhere near the range of products covered by a single app such is the case with the Victron Connect solution. The software is not gimmicky or overly complicated to use. It is just simple and clear data that provides enough functionality to be useful in a variety of applications.
One last cool thing about the app. It comes with a database of demo products allowing you to virtually try any Bluetooth enabled Victron power product before you buy it. You can see how the app works with a particular product, what information is displayed and what settings are able to be changed through the app.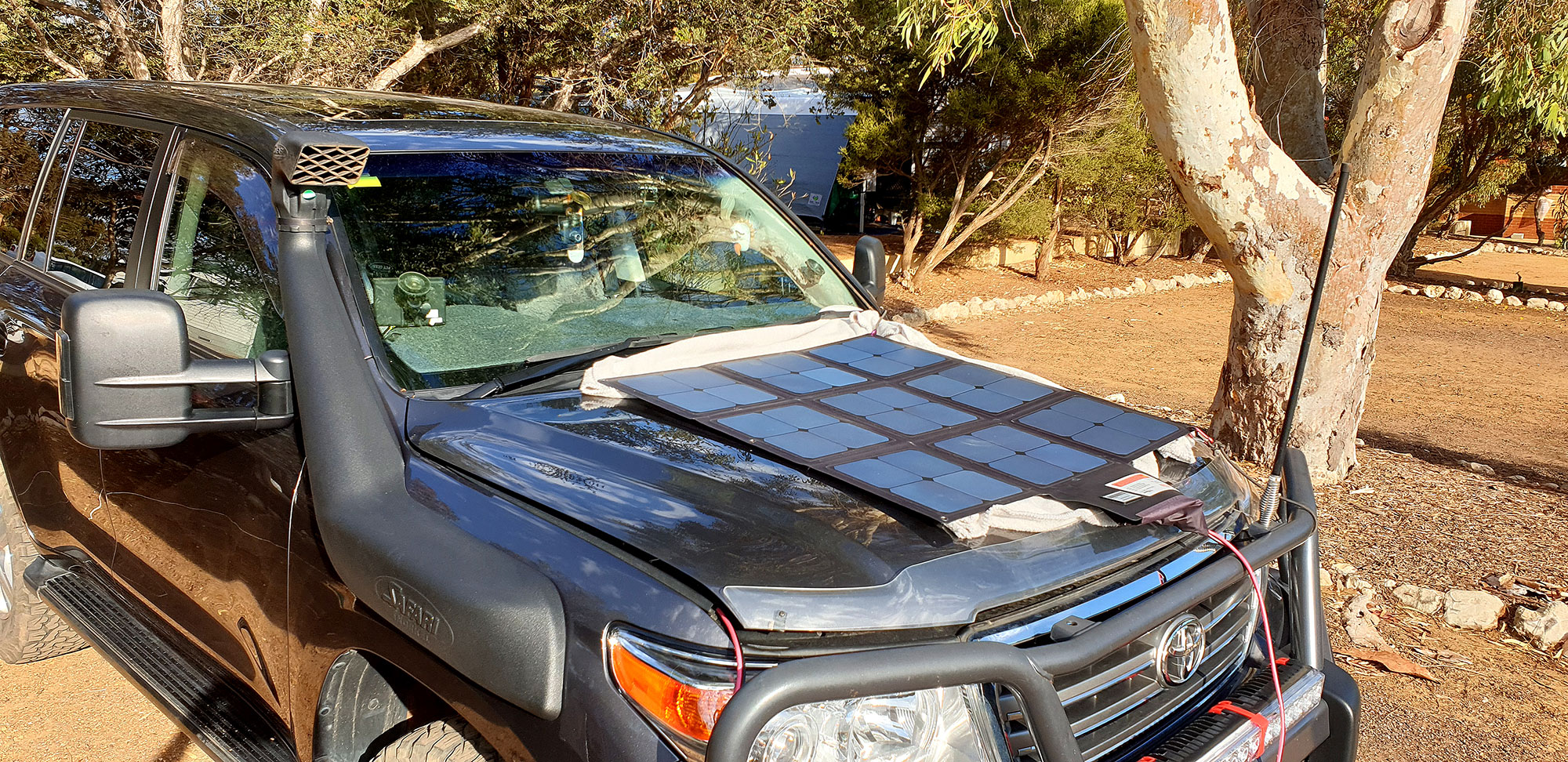 If I could put one thing on my wish list, it would be that the battery manufacturers would provide integration to the Victron Connect app through their inbuilt Bluetooth battery management systems. That would make it a total all-in-one power management solution.
As it is, the Victron Connect application providers a compelling reason to use Victron gear for your RV or vehicle off-grid power system. It is available for a number of devices including iOS, Android, Mac OS and MS Windows and is free to download. For more information visit www.victronenergy.com.au
Safe travels.