It may have faded from the news but the NSW flood emergency is far from over and it seems some idiots are ignoring the golden rule: If it's flooded, forget it..!
The massive rain event of last month may have dissipated for now but the flood emergency continues across large areas of NSW, particularly around the town of Moree. Major roads in the area are still closed due to flooding including sections of the Carnarvon and Gwydin Highways.  Unfortunately, it seems some idiots believe they are exempt from these road closures and have driven on, completely ignoring the warnings.
According to a post on the NSW State Emergency Service (SES) North West Region Facebook page, SES Volunteers observed 3 vehicles travelling along the Carnarvon Highway, 14km south of Mungindi towards Moree and another vehicle waiting.
"We all understand that the road closures are an inconvenience, frustrating and just annoying. But it's a NO!"
"The road is closed – YOU ARE BREAKING THE LAW ‼"
"No matter how good you think your 4WD with the snorkel and the lift kit is, we don't want to have to come and rescue you when the pavement gives way or the water gets too deep."
"Don't drive through floodwater‼"
The person writing the post was clearly frustrated by the behaviour and who could blame them? Volunteers in the area have not stopped responding to the emergency for the last two weeks including the rescue of multiple people trapped in vehicles stranded in floodwaters. The behaviour of these individuals is staggering.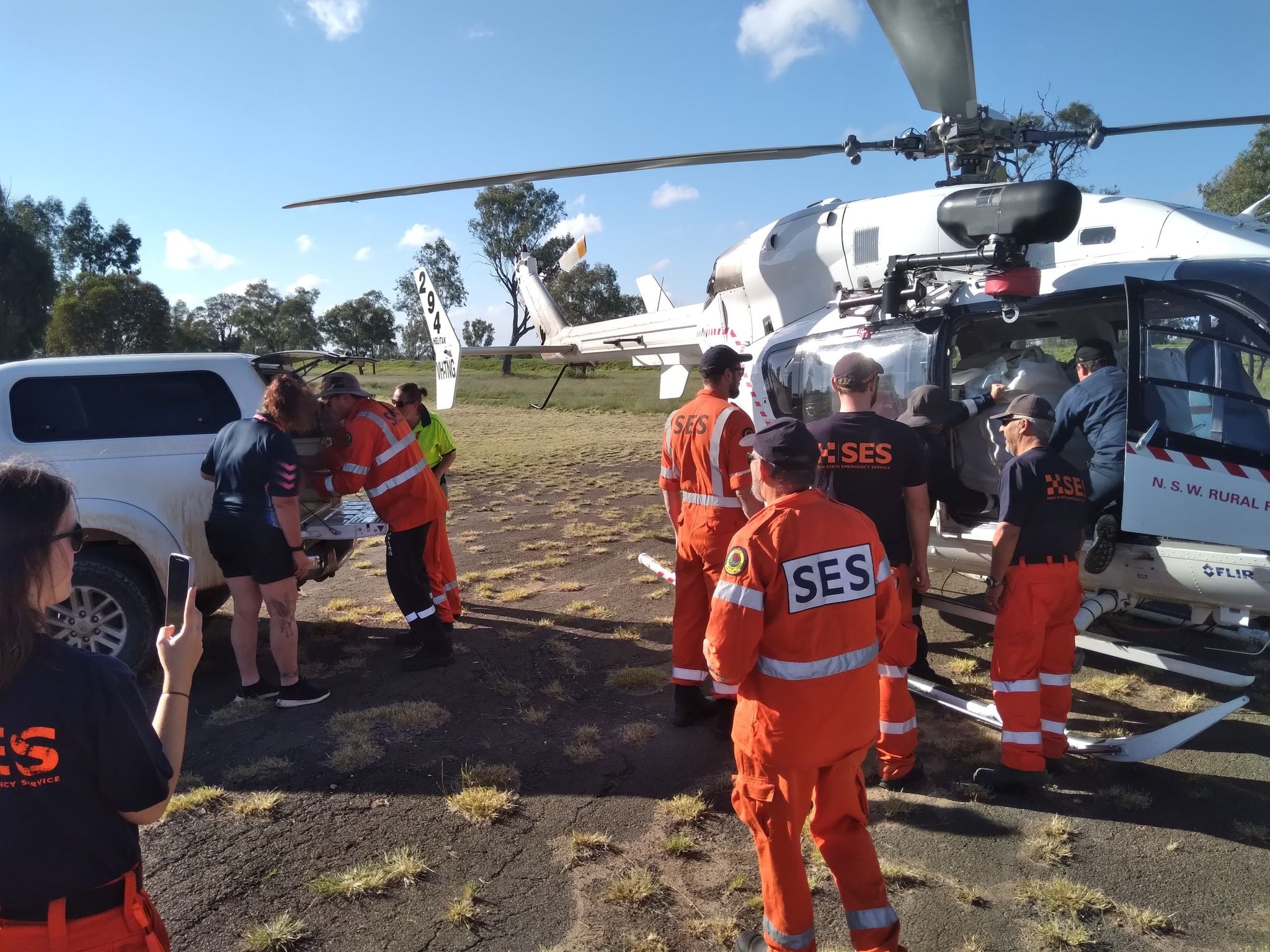 The post had some frank advice to other motorists who may be contemplating ignoring the road closures.
"If this statewide flooding event has taught us nothing else – it has taught us that:"
Roads get badly damaged in floodwater, and you make it worse!

Your 4WD will float in a metre of water

You are not as good a driver as you think you are (no one is)

We would rather rest our flood rescue teams ahead of the on-coming flooding and not rescue people making the same old mistakes of driving in floodwater

Your insurance won't cover your "sweet ride" if you have decided to deliberately drive across a flooded road and get stuck
The post had one final warning to motorists:
"NSW Police are patrolling the area. You have been warned‼"
If you are travelling anywhere through NSW, we urge you to visit the NSW Live Traffic website and plan your trip around the road closures. It is also worth noting, in addition to the road closures, there are literally hundreds of road condition warnings where roads may be open but have sustained substantial damage from floodwaters. They extend beyond the Moree area and are affecting much of NSW.
Caution is advised.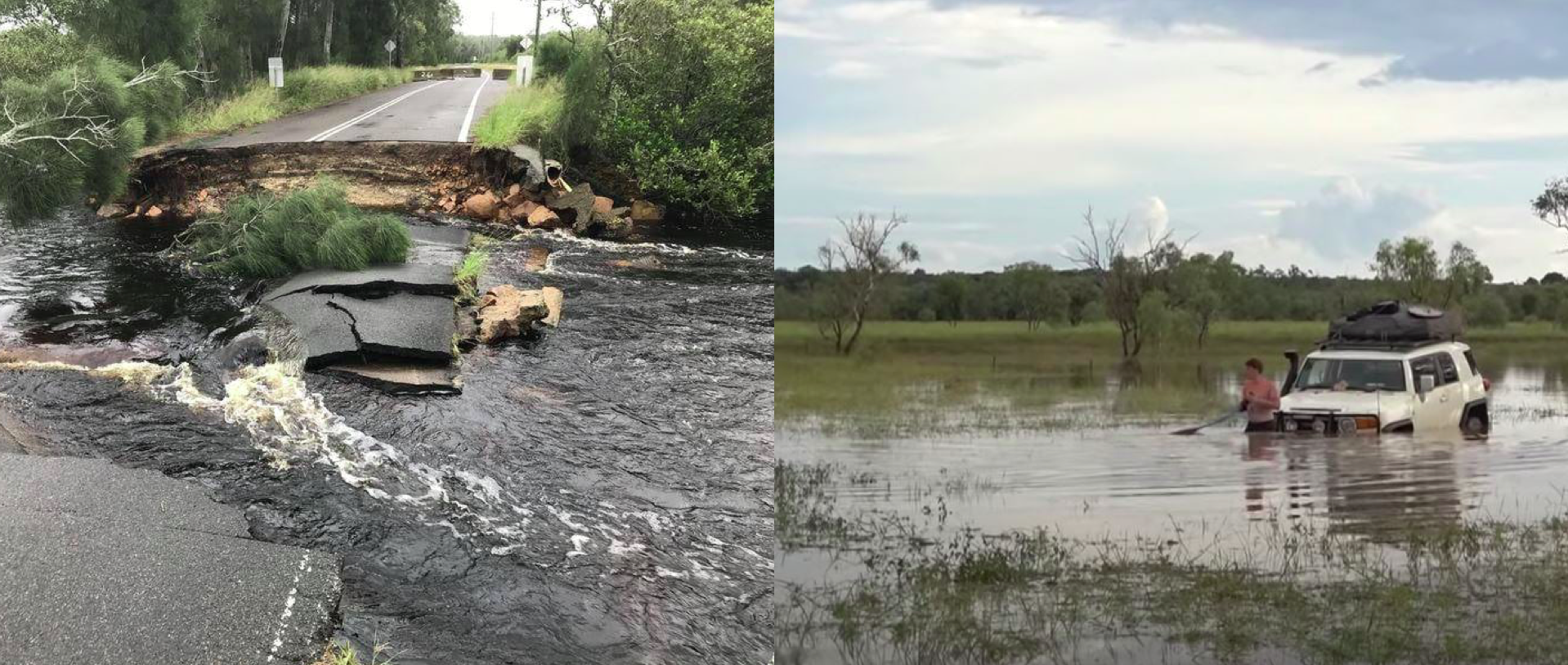 Essential tips for caravanning in the wet
Check road conditions before heading off each day. You may intend to get to a particular location, but overnight rain can put a stop to that. Road closures are a part of life in regional and remote Australia and those closures can remain in place for days.

Once roads reopen, they will usually still be affected by floodwaters and warnings may be in place. Always check the details of those warnings and consider whether it is worth the risk to continue with your travels.

Roads may be reopened to 4X4 vehicles only or there could be some road surface damage. Consider if your rig and your driving skills are up for the challenge.

Slow down when driving on roads with cautionary warnings. Approach water on the road with care and drive through at a speed that minimises splashing. Water in the engine bay can disrupt electrical components such as the alternator or even the engine ECU, stopping you in your (possibly flooded) tracks.

Keep your UHF radio tuned into channel 40 and listen for any updates from other traffic in the area.